10.23.22
Video download link | md5sum 1459b798ea0830a3e2ba993eb9964b1a
Using Kristall to Browse Techrights
Creative Commons Attribution-No Derivative Works 4.0
Summary: Techrights is at Gemini, where it has over 43,000 pages and serves millions of requests each year; it gets updated all the time
EARLIER today we showed how to use Lagrange for Gemini browsing. Following some suggestions we've decided to remind again that very many Gemini clients exist; they're listed along with Gemini servers and there's plenty of choice. There's no optimal choice. It depends on the person.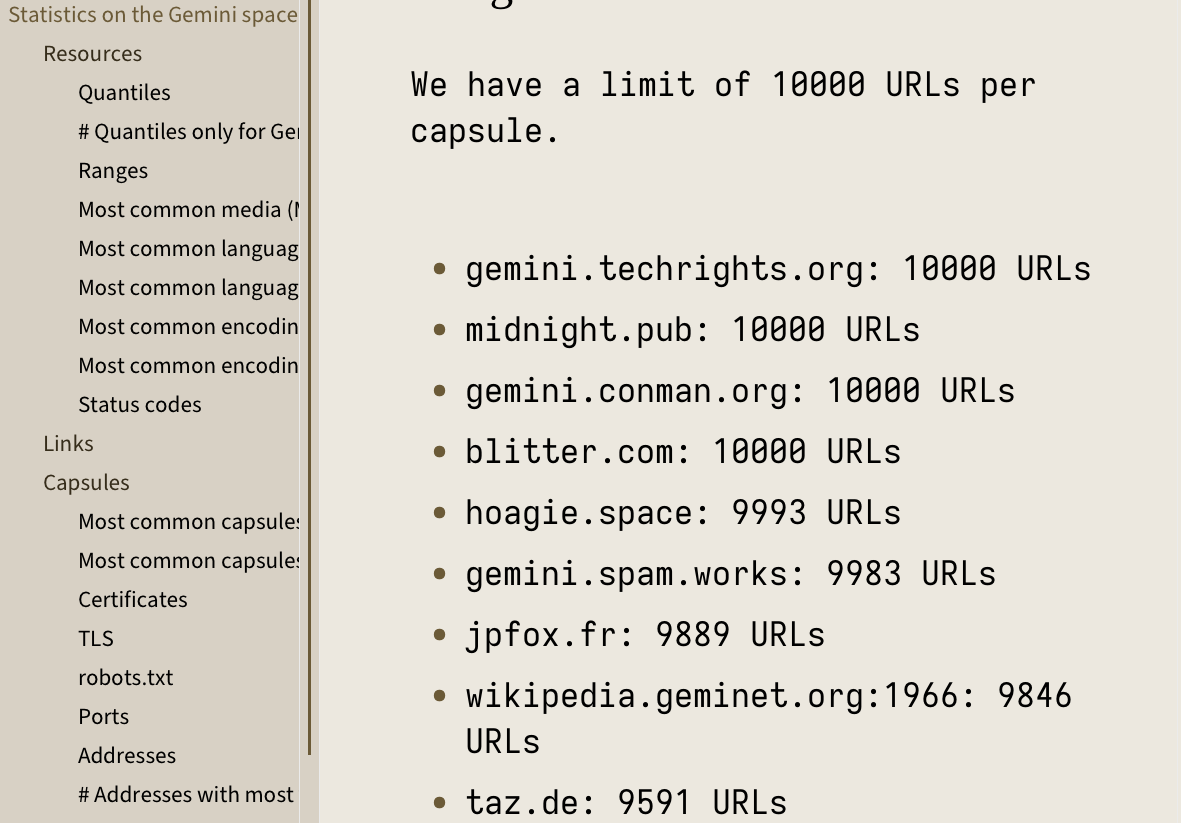 One very decent Gemini client that uses Qt is Kristall, which was demonstrated last month, earlier this year on numerous occasions, and even compared side-to-side to other clients.
Geminis is still growing. Geminispace is expanding. "There are 2839 capsules," Lupa said this evening*. "We successfully connected recently to 2178 of them." Those are being organised better over time, making capsules easier to find based on interests and requirements. There are also several search engines already.
Those wishing to access Techrights over Gemini protocol have access to almost everything, including the Wiki, all the blog posts, Git, IRC logs, and videos. Some of the pages are demonstrated using Kristall in the video above. There's not enough time to show everything. Download a client and give it a go. █
____
* It's likely to exceed 3,000 by year's end, based on the growth curve