02.09.23
Series parts:
Microsoft GitHub Exposé — Part II — The Campaign Against GPL Compliance and War on Copyleft Enforcement
Microsoft GitHub Exposé — Part IV — Mr. MobileCoin: From Mono to Plagiarism… and to Unprecedented GPL Violations at GitHub (Microsoft)
Microsoft GitHub Exposé — Part VI — The Media Has Mischaracterised Nat Friedman's Departure (Effective Now)
Microsoft GitHub Exposé — Part VII — Nat Friedman, as GitHub CEO, Had a Plan of Defrauding Microsoft Shareholders
Microsoft GitHub Exposé — Part VIII — Mr. Graveley's Long Career Serving Microsoft's Agenda (Before Hiring by Microsoft to Work on GitHub's GPL Violations Machine)
Microsoft GitHub Exposé — Part IX — Microsoft's Chief Architect of GitHub Copilot Sought to be Arrested One Day After Techrights Article About Him
Microsoft GitHub Exposé — Part X — Connections to the Mass Surveillance Industry (and the Surveillance State)
Microsoft GitHub Exposé — Part XXI — Rumours About How Microsoft Plans to Actually Make Money (Not Losses) From GitHub
Microsoft GitHub Exposé — Part XXII — 'Mr. GitHub Copilot' Balabhadra (Alex) Graveley Pleads Guilty After Assaulting Women
Microsoft GitHub Exposé — Part XXIII — CoPlagiarist: Microsoft's GPL Violations and Plagiarism Tool Created by Serial Plagiarists
Microsoft GitHub Exposé — Part XXIV — Using Microsoft Money as 'Get Out of Jail' Card After Suffocating Women
Microsoft GitHub Exposé — Part XXV — Microsoft Employs Serial Strangler as a Manager, Running GitHub Copilot in Spite of Arrest for Assault on Women
YOU ARE HERE ☞ The Layoffs Era Begins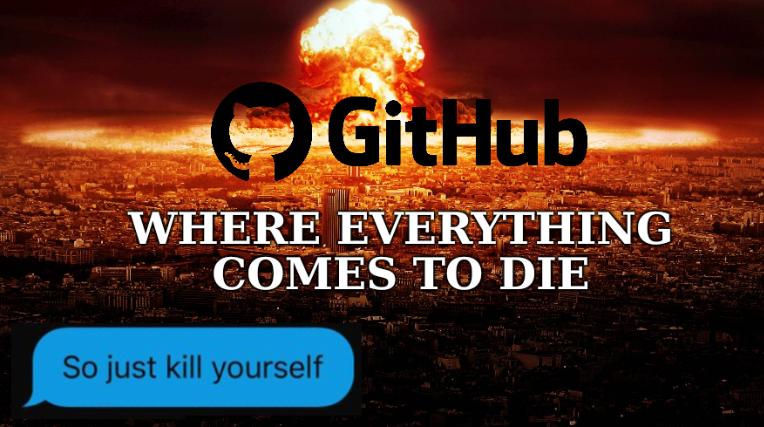 Summary: Starting today, we intend to revisit and focus on GitHub again; no GitHub user should hastily assume that his or her code/work is safe there
MICROSOFT has officially started the GitHub layoffs (please note Microsoft spinners already try to spin this as a GitLab issue and even present the GitLab logo instead of Microsoft/GitHub; the impact on GitLab is smaller and contingencies like self-hosting exist).
There's no job security at GitHub and neither security nor assurance that one's code/projects (or "stars") will remain. Microsoft is scrambling to kill or downsize anything that's not profitable, including GitHub.
Apparently it merely starts with 10% (expect more to follow, just like in other divisions at Microsoft):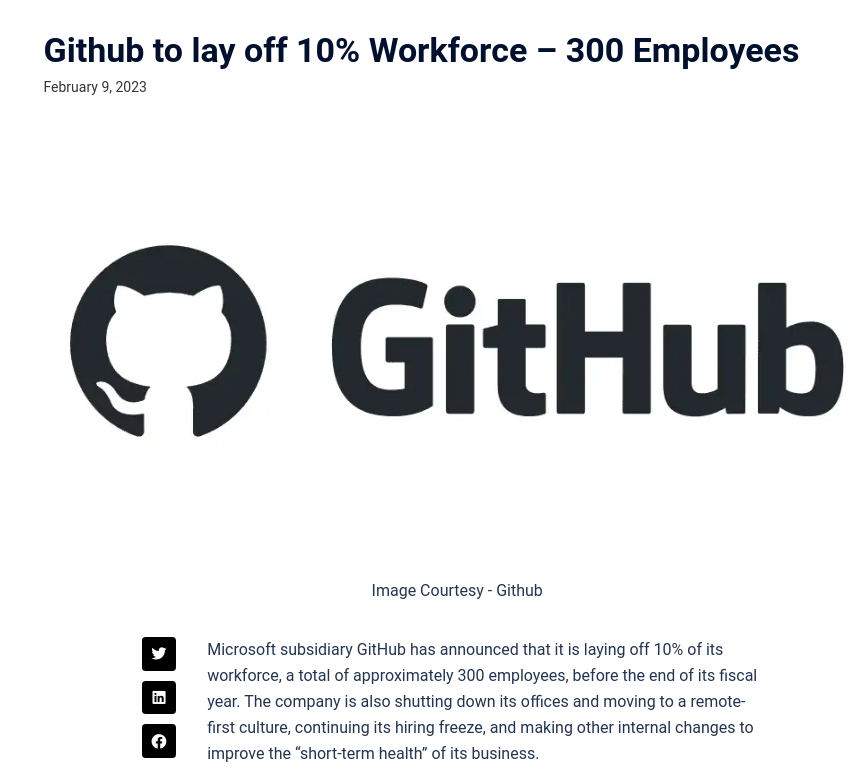 Microsoft attempts to derive "value" out of GitHub by attacking the GPL, using a sort of plagiarism blender falsely marketed as "HEY HI" (AI). We wrote about this quite a lot in previous parts, dating back to 2021.
A lot has meanwhile changed. Alex Graveley sent me several E-mails begging me, stating his professional and personal life is ruined (maybe think before you strangle a whole bunch of women!), and Nat Friedman has mostly vanished. He seems to be embellishing 'his' Wikipedia page using PR firms (this includes hiding his strong personal and professional ties to Graveley). His replacement is now quoted in the media: "In an email to employees, GitHub CEO Thomas Dohmke acknowledged the difficulty of the layoffs and stated that the company's priority is to approach this period with the "utmost respect" for all affected employees."
After GitHub protected Graveley for so long, despite everything that he had done to women, pleading for "utmost respect" seems hollow.
In Part XXVII (some time soon) we'll carry on with the series that started in 2021. Now seems like a fitting time. █