12.21.21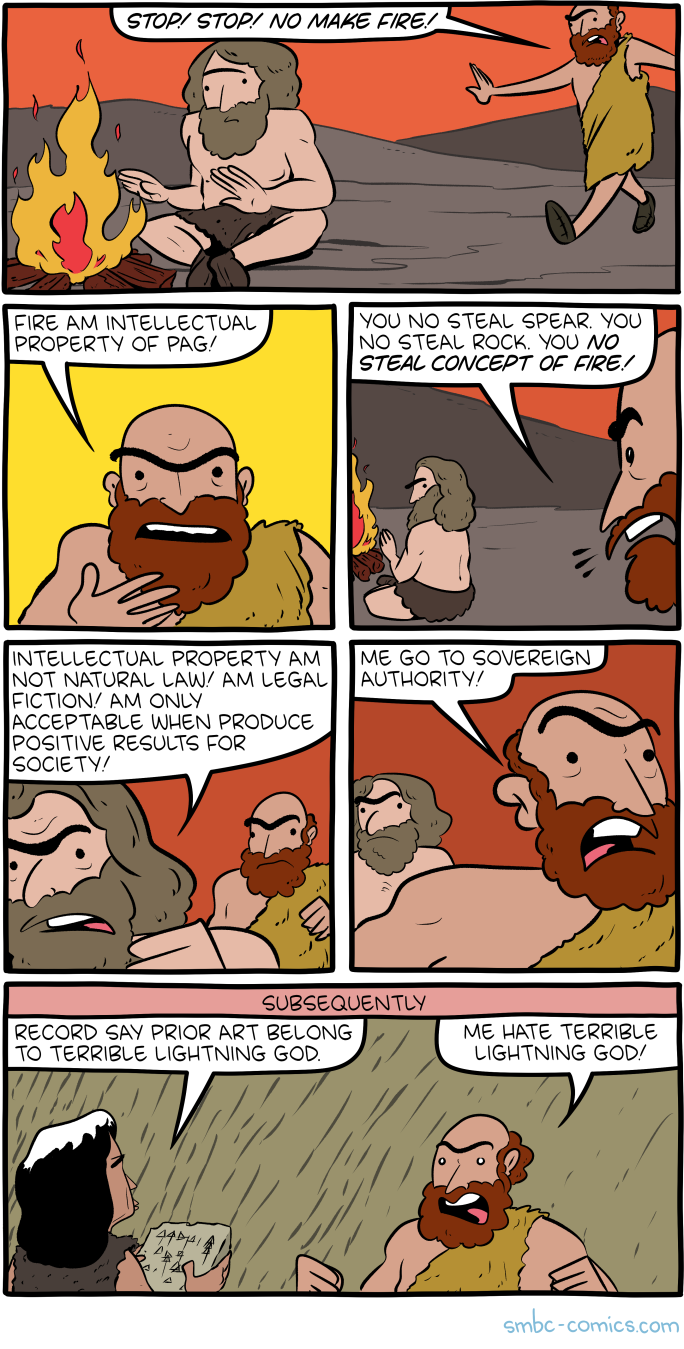 Source (from today): Saturday Morning Breakfast Cereal – Fire
09.15.21
Video download link | md5sum 93f0af36dc02563b8b0cf0931164c1b7
Summary: Square is joining OIN, but it's another example of banking/financial institutions choosing to coexist with software patents instead of putting an end to them
THIS video concerns the latest high-profile OIN addition. We've assessed not press releases but promotional puff pieces from Microsoft-centric sites [1, 2] that favour corporate front groups such as LOT, OIN, and Linux Foundation. They make no effort to question the proposed approach; instead, it is akin to a press release in quasi-interview form.
"OIN itself isn't evil, but it misleads people by offering the wrong solutions to the community while mostly serving the interests of companies looking to 'bag' the community's work (or privatise it)."We don't wish to start with all the basics and the history of OIN. We did several videos about it earlier this year, there's lots more in the wiki, and 188 articles in the OIN category of this blog. OIN itself isn't evil, but it misleads people by offering the wrong solutions to the community while mostly serving the interests of companies looking to 'bag' the community's work (or privatise it).
Cryptocurrencies are a pollution-related problem, but they're not inherently evil, either. Patents remain a potent threat to them and we've named some of the blockchain patent trolls (they sent nasty and threatening messages to us).
Cryptocurrency companies need to work to abolish software patents, not flock to join the likes of OIN. There's not much OIN can do to protect them from patent trolls. █
09.01.21
"It has become fashionable to toss copyright, patents, and trademarks—three separate and different entities involving three separate and different sets of laws—plus a dozen other laws into one pot and call it "intellectual property". The distorting and confusing term did not become common by accident. Companies that gain from the confusion promoted it. The clearest way out of the confusion is to reject the term entirely. "
2014 Tony:
2013 Tony:
Summary: António Campinos, back then at OHIM/EUIPO, is talking the typical propaganda about "IPR-intensive industries" (joint propaganda with Benoît 'Vichy' Battistelli and a convenient lie we've remarked on many times in past years); he also works on perception manipulation, just like large corporations are using schools or schoolteachers to brainwash children for Hollywood, using grossly misapplied words like "piracy" (Campinos uses that word in the interview). We've noticed that he keeps talking about "gap", even several times in succession; not much has changed since [1, 2] (Gap-pinos).
05.28.21
Summary: Richard Stallman explains how patents work
Transcript:
[00:00]

RMS: These patents last for 20 years, starting from when someone applied for the patent. You see, the patent office issues patents in response to an application. Someone pays an expensive application fee and even more money to the lawyers who draw up the patent so that it will give him a lot of power, and if the lawyers have done this right the patent office sometime

[00:30]

later issues the patent, and the patent is an absolute monopoly on using a certain technical idea.

So the myth that people have is the idea that what is being patented is an entire product. They think that if someone designs a product he will go and quote patent the product unquote. That's already a mistake.

[01:00]

And they will imagine that if his product was new that nobody else could possibly have patented it before, so he's the only one who can patent it. And he alone will have a patent on this product. This is completely a myth, because patents don't cover an entire product. Each patent is a monopoly on using a certain method, a technical method, and that method is probably

[01:30]

just a tiny part in a real product today in a field like software. So today, the situation we really face is that in the one software product there are thousands of different ideas and each of them might be patented by somebody else. So this myth of one patent per product gives people completely the wrong idea

[02:00]

of the system they are trying to think about. And this myth is used very effectively by the lobbyists in favor of software patents.

Another myth that they appeal to is the myth that software patents quote protect unquote the quote small inventor unquote. The lobbyists in favor of software patents are working for

[02:30]

megacorporations. So, when they say that this is good for small companies one must suspect that they are trying to pull the wool over our legislators' eyes. In fact, the situation is that software patents are mainly good for the megacorporations. You see the megacorporations that are active in the software field get thousands of patents each

[03:00]

and they cross-license with each other, which means that they form a kind of exclusive club and they avoid the bulk of the problems of the system. Meanwhile, with all their patents they can attack anyone else when they want to and as a result, software patents give the megacorporations a certain amount of dominion over all software activities.

[03:30]

Now, another myth that these megacorporation lobbyists frequently cite is the idea that it's just too hard to deal with anything if the laws are different between different countries. That's like saying, well, if in your country I don't need a bodyguard that's too complex.

[04:00]

Please make me need a bodyguard in your country the same way I need it in that country and in that country. That way I can take the same bodyguard everywhere. There's no sense in this idea. They can perfectly well deal with being free to write and distribute and use whatever programs they like. It wouldn't cause them any trouble at all.

And another myth that they like to cite

[04:30]

is the idea that if the US has software patents, that proves it must be the right thing to do.

[audience laughs]

You'll be amazed at how much mileage they get out of something so utterly absurd. Or they say, the US has software patents, if our country doesn't offer software patents to our companies

[05:00]

then US companies will have an advantage. It's actually just the opposite. Any country that doesn't allow software patents is giving all the software developers and users in that country an advantage, which is that they don't have to be worried about being sued because of how they wrote the programs they wrote or how someone else wrote the programs they use. They're safe.

[05:30]

They have protection from patents. You see, every country has its own patent system. They're all separate. So each country's patent office issues patents that restrict what people are allowed to do in that country only. So US patents only restrict US companies and individuals and things that are done in the US.

[06:00]

And Canadian patents restrict things that are done in Canada, only. But everyone in the world can get a US patent. They don't have to be Americans to get US patents. Canadians can get US patents. So Canadian companies can get US software patents and then attack us poor American software developers at home. We're not safe anywhere.

[06:30]

[audience laughs]

But if Canada rejects software patents but then Canadians at least will be safe at home. No one in the world whether Canadian or American or anything else will be able to get Canadian software patents and sue poor Canadians at home. So in fact, the country that doesn't allow software patents is giving its own citizens an advantage.

[07:00]

They could attack Americans but Americans couldn't fight back.

[audience laughs loudly]

Now, most of the time when people describe the workings of the patent system they are people who have a vested interest in the system. Either they're patent lawyers or they're part of the patent bureaucracy or they

[07:30]

work in the patent department of a megacorporation. So they have a vested interest in making patents sound like a good system. And they do this in a particular way. The magazine "The Economist" once compared the patent system to a time-consuming lottery, because the effects of any given patent vary tremendously. I'm sure you know what the advertisements

[08:00]

for a lottery look like. They dwell luxuriously on the unlikely possibility that you win. And they never mention the overwhelmingly likely possibility that you lose. And in this way they contrive to give a misleading picture without factually lying. The publicity for the patent system uses the same

[08:30]

principle. The proponents of the system dwell lovingly on what it's like to apply for a patent and get one, and they ask you to imagine that you're walking down the street with a patent in your pocket and you can pull it out and point it at people and say, "give me your money".

[audience chuckles]

So I'm going to try to counterbalance their bias by describing

[09:00]

what the patent system looks like from the other end of the patent barrel, what it feels like to be walking down the street knowing that at any time somebody could pull out a patent and point it at you and say give me all [your money].
04.05.21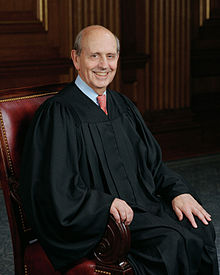 Summary: Stephen Breyer (above), the author of the latest big decision after an 11-year legal battle, is once again doing the right thing from a software developer's perspective; only two Justices opposed this decision or dissented
Copyright maximalists have suffered a blow; as it turns out, on a holiday, SCOTUS did the right thing by deciding that copyrights on APIs are a disservice to society. As LWN put it, a "long saga of Oracle's copyright-infringement against Google, which copied much of the Java API for use in Android, has come to an end" (no appeals anymore).
"Although Google itself is a monopoly, a decision against Google in this case would have devastated software development in general, no matter if proprietary or Free software."A law firms-funded site said "a 6-2 decision authored by Justice Breyer, the Supreme Court has held that Google's copying of the JAVA API naming convention was a fair use as a matter of law." Another Oracle proponent said: "This decision was supportd [sic] by six of the nine justices."
Slam dunk. Press coverage is starting to come out, e.g. HotHardware. Today isn't just a bright sunny day but also a holiday and an epic milestone in the battle against copyright maximalists and software monopolists. Although Google itself is a monopoly, a decision against Google in this case would have devastated software development in general, no matter if proprietary or Free software. █
11.25.18
Summary: The mythology about patents being something one can own and then sell is one among the biggest lies perpetrated and exacerbated in the 21st century, giving rise to 'extortion factories' such as patent trolls
THE European Patent Office (EPO) and U.S. Patent and Trademark Office (USPTO) are both run by patent maximalists, Battistelli's António Campinos and Trump's Iancu. These people view patents as things they're not. They're clueless or intentionally wrong, i.e. dishonest.
"They interject themselves into media and create their own propaganda sites, usually with inappropriate terms like "asset" and "property" in the name. So even the very names of these sites are lies."As Hartwig Thomas put it: "The notion of IP is just a propaganda term which attempts to wrap copyright, trademarks and patents in the respectable cloth of "private property" which is guaranteed in the constitution. But the constitution never meant to guarantee anything like it."
Josh Landau was quoting Madison on the subject of patents several days ago. To quote:
James Madison is credited with introducing the Patent and Copyright Clause to the Constitution, and defended that clause in Federalist 43, stating "[t]he utility of this power will scarcely be questioned." But he was well aware that there were dangers to the power, writing in his own papers that the patent monopoly could produce more evil than good.

But it wasn't just in his private papers that Madison referenced the potential problems patents can create. In the letter to Congress in which he, as President, recommended the establishment of a separate patent office within the Department of State, he also noted those dangers, saying he recommended "further guards [be] provided against fraudulent exactions of fees by persons possessed of patents."
Patents have since then become like a religion with clergy/preachers who tax everyone; some, without being lawyers, are doing this too (trolls). They interject themselves into media and create their own propaganda sites, usually with inappropriate terms like "asset" and "property" in the name. So even the very names of these sites are lies.
"Even the name of the site and the job/title/role contain the propaganda term. If they repeat the propaganda often enough, they presume, people will eventually believe it. Even politicians, judges and governments…"The headline and each paragraph here, for example, contains the lie and the propaganda term "IP". That's just a new example; there are examples like it every day. Even the name of the site and the job/title/role contain the propaganda term. If they repeat the propaganda often enough, they presume, people will eventually believe it. Even politicians, judges and governments… █
09.23.18
Related: Stop Patenting Life, Nature is Not an Invention (you owe nature, you don't own it)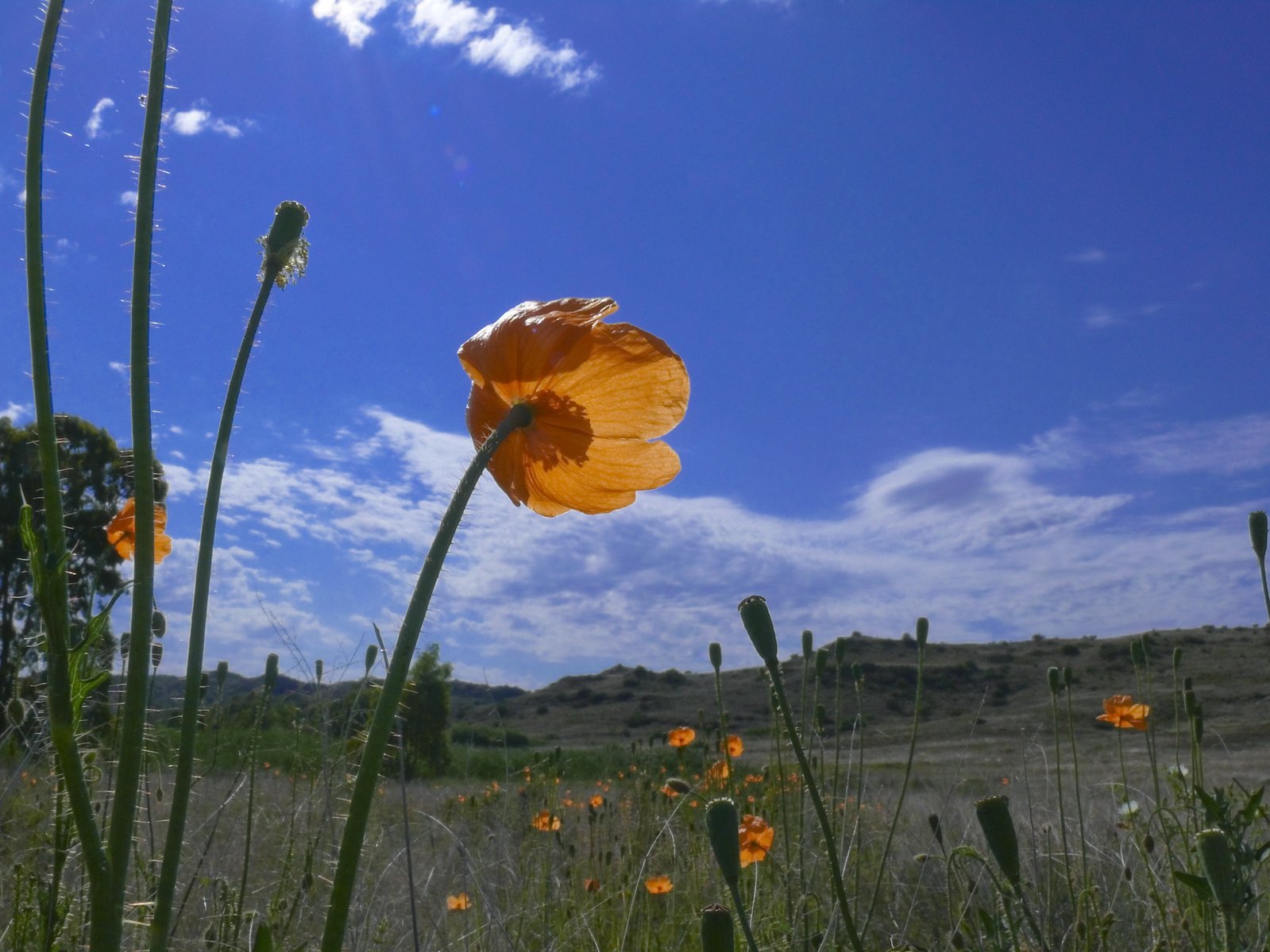 Summary: Questionable patents on things that always existed and are merely being explained or reassembled; those sorts of patents typically serve to merely discredit the patent system and courts too increasingly reject such patents (e.g. SCOTUS on Mayo Collaborative Services and Myriad Genetics, Inc.)
THE subject of patents on life/nature is a hotly-debated one at the EPO; many patents got voided (at least virtually) en masse. The USPTO is a lot more lenient and there are some blogs/sites that proudly promote patents on life (or what they call "patents for life").
One such site is Patent Docs. Kevin Noonan and Donald Zuhn have just advertised this event which they participate in:
McDonnell Boehnen Hulbert & Berghoff LLP and Patent Docs will be hosting a CLE program on Biopharma Patent Law from 10:00 am to 1:00 pm on October 24, 2018 at the Boston Marriott Cambridge in Cambridge, MA. MBHB attorneys and Patent Docs authors Kevin Noonan and Donald Zuhn…
They had also advertised this event on 'biosimilar' patents, set up by patent zealots from the Intellectual Property Owners Association (IPO). "In light of FTC challenges to a series of contemporaneous business deals including patent settlements," it says, "the future of non-cash forms of compensation" is debated. A few days prior to this Kevin Noonan wrote about a case that we covered before: E. I. du Pont de Nemours & Co. v Synvina C.V.
What made this unique was an invalid patent in the context of chemistry:
The Federal Circuit reversed a finding of non-obviousness in a Patent Trial and Appeal Board decision in an inter partes review, in an opinion handed down Monday in E. I. du Pont de Nemours & Co. v. Synvina C.V.

The patent was directed to methods for oxidizing 5-hydroxymethylfurfural or derivatives thereof under reaction conditions specified by the claims ("temperature, pressure, catalyst, and solvent"), to form 2,5-furan dicarboxylic acid ("FDCA"). FDCA can be produced from sugars and thus is considered by the Department of Energy to be a "green" or environmentally beneficial precursor to other materials.

[...]

(Interestingly, the evidence adduced by DuPont in support of standing establishes their intent to willfully infringe should the panel not decide that the PTAB erred in not finding the '921 patent to be invalid, although the panel was careful to state in a footnote that "we make no judgment on whether DuPont has infringed or is infringing the '921 patent.")
A similar article was produced by Dennis Crouch, who revisited the case by saying: "My prior post on DuPont v. Synvina focused on the obviousness of a claimed range in the context of inter partes review (IPR) proceedings. The decision also raises a question of standing — whether the patent challenger DuPont had standing to appeal the IPR decision favoring the patentee Synvina. [...] With the standing requirement met, the Federal Circuit was able to hear DuPont's argument and agreed that the claims are obvious."
So the US patent office granted the patent in error. The effect of such errors can be profound; Acorda was recently brought up by Crouch in relation to this (after its shares had collapsed, following Acorda Therapeutics, Inc. v Roxane Laboratories Inc.). Watchtroll wrote about it three days ago and on the same day it wrote about CRISPR-Cas9 patents (life being 'owned' by patents, hence a controversial type of patents). To quote: "The Court affirmed a Patent Trial and Appeal Board ("Board") decision finding there was no interference-in-fact between UC's patent application and the claims of twelve patents and one application owned by Institute. See Regents of the Univ. of Cal. v. Broad Inst., Inc., No. 2017-1907, 2018 U.S. App. LEXIS 25535 (Fed. Cir. Sept. 10, 2018) (Before Prost, Schall, and Moore, J.) (Opinion for the court, Moore, J.)."
This case received a lot of media attention [1, 2, 3, 4] and the decision [PDF] from the Federal Circuit is widely cited. The US patent system has truly gone insane if things that aren't inventions but are naturally-occurring can become a private monopoly. People (design-)patent nature now, too. As Crouch noted a few days ago, there are patents on marble!
A natural phenomenon is not patent eligible — neither is a man-made items that is identical to a naturally occurring. The image below sure looks like a natural stone pattern, but is actually an image of an artificial quartz stone slab patented in U.S. Design Patent No. D825,787 that issued in August 2018.

[...]

As per usual standard operating procedures, the USPTO issued the design patent in a first-action-allowance without rejection and without citing must of relevance.
It is pretty incredible that the USPTO lets this slip in, not through. Opioid addiction, as we noted quite recently, was also exploited by patents; a family of billionaires had created lots of drug addicts in the US (with many fatal consequences) and the USPTO is rewarding them for a crisis of their own making with a monopoly on treatment. As Watchtroll put it on Saturday, there's a Delaware case (the 'new' Eastern Texas) dealing with this and "[t]he Federal Circuit reversed the District of Delaware's decision to invalidate Orexo's opioid treatment patent as obvious because obviousness was not proved by clear and convincing evidence."
Sure then. Make treatment of deadly drug addiction a monopoly too. Maybe drug addicts will then have to commit lots of crimes just to add up the money to get a cure for their addiction. This is an exercise in self-discreditisation by the USPTO. █
09.07.18
The "I" in IAM stands for "Infringement" (apparently)
Summary: The site/group which is trying to lecture us all about "intellectual" "property" is itself failing to respect the relevant laws; to make matters worse, it's liaising with groups of proprietary software vendors to mislead the public about the relationship between Free/Open Source software (FOSS) and patents, notably software patents
THIS post is about Battistelli's friends at IAM, which habitually whitewashed EPO scandals and is generally promoting patent trolls' interests. We'll have a lot more to say about it this coming weekend.
This quick post is about something which happened earlier today.
The IAM account in Twitter said: "Can open source and patents coexist? That's what experts from #OpenInventionNetwork, @Workday, @Uber and @RedHat will be discussing at Software IP on October 30 in San Francisco. Get your ticket here http://bit.ly/2QatL0l #SoftwareIP pic.twitter.com/OBUmBrBQqW"
Well, Red Hat is pursuing software patents but calls them "blockchains" amongst other thing; the rest of those in attendance are obviously misfits. Answering the question "Can open source and patents coexist," of course they cannot, but OIN and the others want them to because they're proprietary software companies and their front groups. They don't care about Free software or freedom. They also perturb the meaning of Open Source to suit a primarily proprietary agenda.
IAM is a think tank of patent trolls, Microsoft's patent trolls included. It also fronts for the patent microcosm, patent litigation 'industry' etc. They won't allow people to use the "F word" (freedom). It didn't take long for Simon Phipps (OSI President) to say: Interesting there's no-one from OSI or FSF speaking." He copies in the OSI and the FSF, the Free Software Foundation's chief to be more specific or exact.
"By the way," added an observer, "it got me thinking, isn't this a case of trademark infringement of OSI's Logo ? Doesn't seem to fit those clear guidelines…"
That links to the OSI's Web site.
Benjamin Henrion then joked that "the (R) has been removed at least."
So now we know how IAM really feels about "intellectual" "property" (what it calls copyrights, trademarks and patents as though they're all the same thing). Well, they have since then deleted this tweet, perhaps realising just how serious;y embarrassing this was; thankfully we made a copy and here is a copy of the image from their deleted tweet (the tweet's text is quoted above):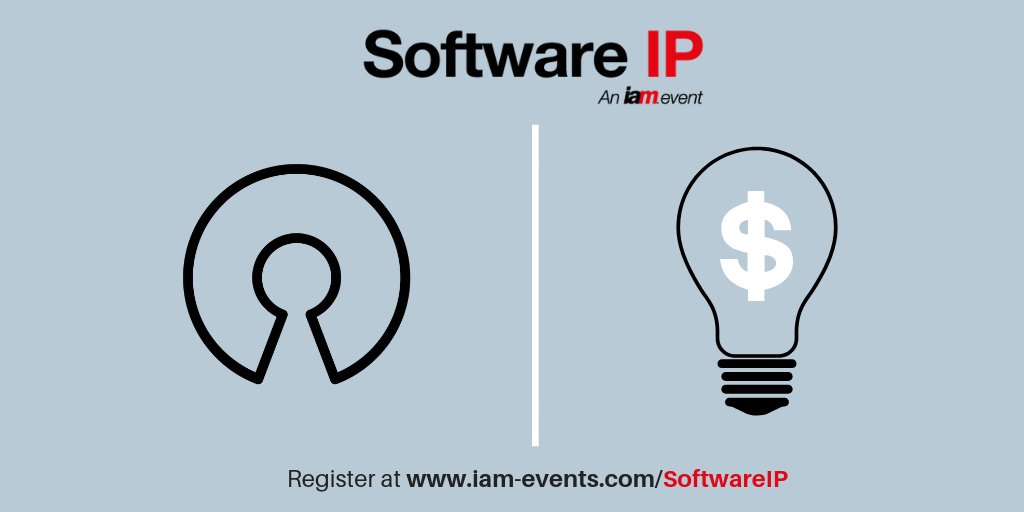 They make it seem as though "Open Source" is all giddy about patents. They did this before too. Why does the OSI even participate in anything with such a nefarious lobby group? That says a lot about OIN (nothing positive). We mentioned this before. █