Birthday of Techrights in 6 Weeks (Tux Machines and Techrights Reach Combined Age of 40 in 2025)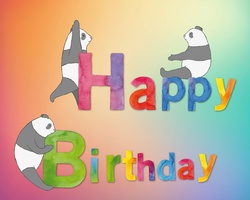 THIS year's gift to Techrights will be a static site. Serving over 38,000 blog posts over and over and over again from a database (for almost two decades!) isn't cheap and 99.99% of those blog posts will never be edited again, so why continue relying on a database?
We've already begun the migration to static; the preliminary results are satisfactory enough to take public, then improve later (over time).
Since the site was upgraded we've published about 40 new articles/pages. They're all available in Gemini as well and they're very fast (and cheap) to load. In 2026 this site will turn 20 and Tux Machines, which was first to adopt the software we developed for static page generation, turns 20 just a couple of seasons from now. In 2025 the combined age of the sites will be 40, i.e. the age of GNU (it turns 40 this Wednesday). █