Godot 4.2 is Approaching, But After What Happened to Unity All Game Developers Should be Careful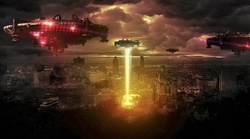 THE broad range of game engines and game development frameworks is mostly proprietary. Some limit the "target(s)" to Windows.
There has been a lot of discussion lately about what to use, e.g. Godot (Godot 4.2 dev 5 is out [1]), particularly because of what happened to Unity [2]. It used to have another name, but it was still Microsoft Mono/.NET, i.e. no good. No matter what Unity does right now, the trust is gone. Nobody should trust the future direction anymore and they reportedly do this in an effort to prevent layoffs. From our point of view, this is a blessing in disguise because Unity was spreading Microsoft APIs. It should be noted that after Godot took Microsoft 'donations' (with strings of course) it worked on C# support and any time we point out that they ought not use Microsoft GitHub (proprietary) they just make a funny face and ignore the constructive suggestion.
We hope Unity will burn in a massive fire and, as for Godot, we hope it'll get rid of Microsoft. In recent weeks we've linked to a number of articles that suggest alternatives. Some are Free software, some are not, but to gamers and game developers the notion of software (or game) freedom does not matter much. Let's hope that the fate of Unity will change this attitude. Software freedom also matters in the realm of gaming.
If you develop a game using stacks that are not truly free (or are beholden to Microsoft), there's trouble ahead. If you're a gamer who chooses such games, bear in mind the rug can be pulled from under the feet of such games. Live and learn; learn from mistakes. █
Related/contextual items from the news:
Penultimate 4.2 dev snapshot brings improvements to Android plugin API, the Tilemap editor, and, well, practically everything else — making it ready for beta testing next month.

The decision by Unity to screw over its developers, even if they reverse it, points at deeper unresolved issues in the digital economy.