United Workforce Always Better for the Workers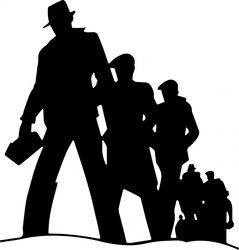 THE other day I argued that the technology sector needed to have more protests and strikes, not obedient drones who unquestionably obey instructions from above. I've since then seen a lot more coverage about the United Auto Workers (UAW), e.g. [1-8], possibly expanding to Canada [9] and "the emerging electric-vehicle industry." [10]
There's moreover some edgy coverage of radical 'solutions' [11]. Follow the Koch money.... (yes, Koch sponsors that site)
The Hollywood writers' strike [12] had its thunder stolen, at least temporarily, by UAW. In Spain, footballers also had a strike recently [13], so it's not limited to the US, contrary to phony narratives [14] that portray workers as the nuisance [14]. Thanks, New York Times, for gaslighting the victims.
This past week we've worked on upgrading the site and yesterday we got a step closer to importing WordPress (over 38,000 blog posts) into the static pages' framework. In the process we saw some older posts about the European Patent Office, which has many protests and even some strikes. The situation at the EPO has not improved and the last industrial action was one year ago (partial work stoppage until September). It's very important for workers, the labour force, to be in control of the workplace. Otherwise things deteriorate and worsen to the point where the few left standing are the least qualified. It's a downward spiral.
In the case of technology, it is possible that a lack of collective action is because of relatively high salaries and less physically-demanding jobs (compared to UAW). But this ought to change. █
Related/contextual items from the news: