Debian More Like an Exploitative Sweatshop Than a Family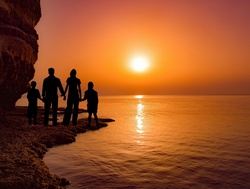 THE suicides at Debian are very many, as are accidental deaths. Daniel Pocock has written a great deal about it over the past year and he'll certainly write a lot more about the subject. Censorship has long been attempted, but that might only embolden him to become louder. The real issue here isn't that Debian attracts suicidal people; it might be taking healthy and energetic people, turning them suicidal in the midst of despair.
Pocock recently wrote about a prominent death in Debian and the poor response from Debian; days ago Jonathan Wiltshire, who tried to silence Pocock (and whose employer tried to SLAPP us, too) talked about "Debian Family" [1]. Is that the family which slanders truth-tellers? The family which promotes non-coders to Debian Developers status (because of sex) while demoting developers who gave 2 decades of their lives to Debian?
Wiltshire is riding a high horse in the UK, talking down to Indians who are "low-level" volunteers in his kingdom of authoritarians, guarded by an army of British lawyers who bully bloggers.
Others, like Gunnar Wolf, celebrate Debian turning 30 [2]. But just because the project made it this far doesn't mean it's one happy family and that nobody deserves condemnation. We'll say a lot more about it in the future. █
Related/contextual items from the news:
Last week tragedy struck, and I saw the very best of the Debian community at work.

I heard first hand testimony about how helpless so many people felt at being physically unable to help their friend. I heard about how they couldn't bear to leave and had to be ushered away to make space for rescue services to do their work. I heard of those who continued the search with private divers, even after the official rescue was called off.

I saw the shock and grief which engulfed everybody who I saw that night and in the following days. I watched friends comfort each other when it became too much. I read the messages we wrote in memory and smiled at how they described the person I'd only just started to know.

Almost a month ago, I went to my always loved Rancho Electrónico to celebrate the 30th anniversary of the Debian project.