Microsoft Deserves a Medal for Being Worst at Security (the Media Deserves a Medal for Cover-up)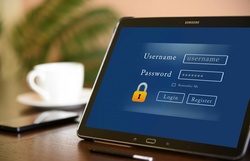 THE mainstream media and Bill Gates-bribed 'media' (like BillBC) probably won't mention it, but some tech- and security-oriented Web sites did mention the latest Microsoft data breach [1-3] and yet another leak of business secrets [4] (i.e. the usual).
There are still corruptible/bribed publishers that quote Microsoft staff like they're security gurus and there's some collective stupidity associated with such a ludicrous narrative.
Apple is hardly better in that regard [5] and Google conflates automatic updates with "security" [6] (you cannot turn these down).
Cybersecurity, as it turns out, is no longer a hot job [7], the White House resorts to more/mere formalities [8] (yet hasn't formulated rules like a Microsoft ban), and proprietary software leaves a mess anywhere is goes [9-10]. Analyses and honeypots in Microsoft-centric sites try to blame underlying frameworks and networks, distracting from the bad programming of proprietary tools [11]. For instance, they like blaming "Go" for malware that's merely written in Go and if it gets onto GNU/Linux systems through holes in proprietary junk like VMware, they try to blame "Linux", not VMware.
If bad (misleading) media becomes the normal, then we should call out and shun it. The click-baiting word slingers have only themselves to blame for the general public becoming cynical about the media. █
Related/contextual items from the news: