Corruption Around Microsoft Shares Settled
Dr. Roy Schestowitz

2010-05-29 01:54:48 UTC
Modified: 2010-05-29 01:54:48 UTC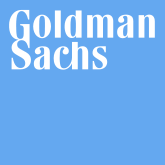 The company which made corruption a standard
practice, a 'norm' to merely be settled
Summary: Pequot to settle for $28 million after illegal behaviour (inside trading); new shuffles at Microsoft after an inside-trading president, Robbie Bach, left the company
T
HE Pequot case is one that we previously covered in [
1
,
2
,
3
]. This case of fraud -- just like
Microsoft's fraud
and
Novell's fraud
--
ends up being settled
(which is often an implicit admission of guilt).
Pequot Capital Management and its chief executive, Arthur Samberg, agreed to pay $28 million to settle the SEC's charges that the firm traded shares of Microsoft based on insider information.
As a side note, now that
Microsoft struggles to reinvent itself
[
via
] and key people are leaving [
1
,
2
], we happen to find out that "MSFT switches E&D CFO Mindy Mount to online services," according to
Tartakoff
who reads
many Microsoft insiders' comments
. It's truly a game of
musical chairs
after the inside trader Robbie Bach left this company.
⬆
"Behind every great fortune there is a crime."
--Honor de Balzac