Federal Aviation Administration (FAA) and NASA Should Remove Windows, Adopt GNU/Linux After Spanair Findings
Dr. Roy Schestowitz

2010-08-26 19:16:36 UTC
Modified: 2010-08-26 20:11:50 UTC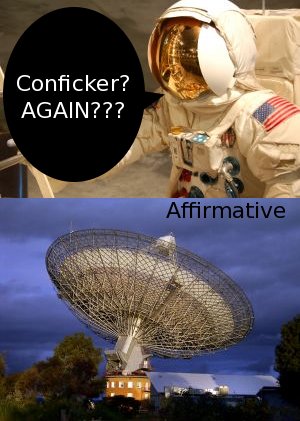 Summary: Why the Spanair crash should serve as a warning to the world's biggest aviation establishments, which still use Windows in parts of their infrastructure
THE United States Federal Aviation Administration handles many domestic and international flights, not all of which reach their destination. Due to past failures at the FAA we wrote about the FAA's reliance on Windows [1, 2, 3] and suggested abandoning it. Now there is compelling proof that Windows can cause flights to crash (or fail to prevent crashes due to malware). For those who don't know, Spanair is a Microsoft shop (their Web site, actual operations, among more things) and their crash was caused by malware, which impeded the regular procedures that would otherwise have aborted or delayed takeoff [1, 2, 3, 4].
"Who dares using Windows in a critical environment?"
That's the question asked and addressed
here
:
I just can't believe what my eyes just saw. You are telling me that a commercial plane (a real plane, the ones that take off from land at hundred of kilometers per hour carrying hundreds of people in them) had Windows running on one of its central processing nodes? You gotta be kidding me! Who dares doing something like that? Come on, people! We're talking about a life-or-death situation here, not the normal pop up that at its worst will nag me to hell asking me to date someone on the other side of the planet.
For those who don't remember, NASA too had problems with Windows malware in space. It was reported over a year ago and spreading of viruses was attributed to USB devices. Well, according to some new assessment,
a quarter of new Windows worms are designed to exploit foolish USB handling in Windows
(insert to execute). [
via
]
In 2010, 25 percent of new worms have been specifically designed to spread through USB storage devices connected to computers, according to PandaLabs. These types of threats can copy themselves to any device capable of storing information such as cell phones, external hard drives, DVDs, flash memories and MP3/4 players.

This distribution technique is highly effective. With survey responses from more than 10,470 companies across 20 countries, it was revealed that approximately 48 percent of SMBs (with up to 1,000 computers) admit to having been infected by some type of malware over the last year. As further proof, 27 percent confirmed that the source of the infection was a USB device connected to a computer.
NASA too should get rid of Windows, but should anyone hold one's breath given NASA's relationship with Microsoft [
1
,
2
,
3
,
4
,
5
,
6
]?
⬆