CEIPI and EPO: The Story So Far
Dr. Roy Schestowitz

2017-12-07 04:42:15 UTC
Modified: 2017-12-07 04:42:15 UTC
The French Centre for International Intellectual Property Studies (CEIPI) a glaring example and part of a pattern of Benoît Battistelli's meddling and nepotism (INPI and beyond)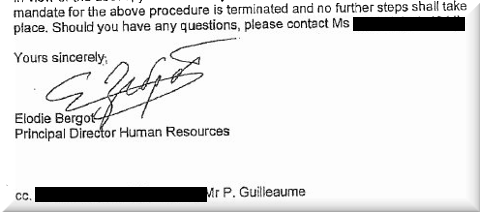 People in positions of utmost authority at the EPO are even relatives of Battistelli's friends
Summary: Battistelli's dubious French connection and Christoph Ernst's obvious need to step in (not that he would ever do that)
TEACHERS (i.e. staff) of CEIPI are not happy about the Battistelli story. We have, by now (in a matter of days), heard that from several independent sources and we wrote the following articles about it:
Here is a portion of
an article
which later covered something that we had said beforehand (based on sources close to the action):


A source close to SUEPO noted that no EPO president had ever been appointed at the CEIPI during their mandate. The source said that the union was also concerned that the EPO's administrative council may not have been duly informed of this move prior the official communication by the CEIPI.

The source said: "At this stage it is unclear if this may (or not) raise new ethical or even legal problems for the Council."

The source pointed out that the move could have been made to keep Battistelli "active", to make him a "credible candidate" for president of the Unified Patent Court when it comes into effect.


We have heard similar things. People ought to write letters to Christoph Ernst, urging him to do something about it. If he fails to respond or take action (he can, in theory, 'discipline' Battistelli), then he's complicit by inaction or reluctance to intervene.
It's sad to see the EPO/Battistelli poisoning institutions
outside
the EPO. They already corrupt media and academia, as well.
⬆