04.16.08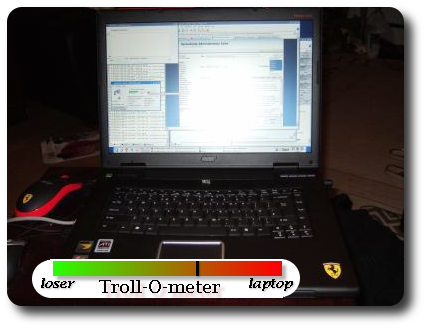 Advertising Microsoft products in exchange for Ferrari-branded laptops
Leaving opinionated comments in YouTube is quite a big gamble not only because Microsoft sends its marketers over there to post viral videos and secretly advocate Microsoft products, but also because you get rebuttals from unknown individuals, who might be affiliated with companies that attack your convictions (or you, personally). It's like Slashdot in a way. A couple of days ago the following comment came up in a video about Moonlight:
The merger lasts for 4 more years. The patent covenants last for 20+ years. This was guaranteed by Microsoft and Novell by a clause in the merger.
Okay, so what appears to be new here, if true at all, is that Novell's deal with Microsoft is a "merger". It's not, unless Microsoft and Novell are not telling us something. Moreover, where does the "20+ years" duration come from? Bear in mind that this video is about Moonlight, so it's possible that a Novell employee (Mono/Moonlight developer) is that who responded.
Apart from licensing messiness and Novell's violation of the GPL, at least by spirit, what can one conclude here? The comment which is quoted above is hopefully false in every sense. The last thing one needs is a software patent mess in an over-the-Web delivered component such as Silverlight. Even Miguel de Icaza denounced this. Yes, he protested against his own foolishness.
In case you think this is harmless because Microsoft doesn't attack, watch what its close ally Intel has just done. Having just suffered a major slump in profits, Intel is suing. It's also being sued over patents.
In the first case, Intel is being sued by one Philip Jackson for allegedly breaching a patent he owns. The patent in question is 4,596,900 which has the snappy title of "Phone Line Linkted Tone Operated Control Device.
Novell appears to have chosen to become part of this 'lawsuits club'. But why? To gain competitive advantage that is based on fear, the greatest driver known to human kind. █
"I'm not happy about the fact that such an agreement was made [with Microsoft], but was above my pay grade."
–Miguel de Icaza, Novell