07.13.09
To use your own IRC client, join channel #boycottnovell in FreeNode.
Permalink Comments off
Send this to a friend
To use your own IRC client, join channel #boycottnovell in FreeNode.
Contents
When Keatlaretse boots his PC, it shuts itself down. He's thinking about reinstalling Windows, but doesn't want to lose all his data.

[...]

On another computer, download the live version of Puppy Linux and burn it to a CD-ROM. It's an .iso file, and double-clicking the file will likely bring up your burner. If it doesn't, download and install ISO Recorder. Puppy isn't the best Linux flavor by a long shot, but it's small, fast, and is easy for Windows users.

Several more Linux myths have been diagnosed with a terminal illness. The TOYA Boys will grieve plenty in the following months.

There is something fundamentally defective with a business that feels it can't survive by giving customers a fair deal. Stick with FOSS. What you see is what you get, warts, roses, everything, with no place to hide tricksy dealings or dishonesty.

Welcome to the 28th issue of DistroWatch Weekly for 2009! In the news this week, Slackware finally adopts ARMedslack as the official port for the project, while Ubuntu founder Shuttleworth talks about Karmic Koala, the release scheduled for October this year. We also link to an interview with Jono Bacon, the project's Community Manager. Our feature this week takes a nostalgic look back at some great Linux distributions that failed to survive. Elsewhere in the free software world, Google has announced their own Linux based operating system for netbooks and the BSD Magazine survives some tough times to continue printing. Have a great Monday and the rest of the week!

The Linux Professional Institute (LPI), the world's premier Linux certification organization (http://www.lpi.org), announced results of their initial pilot program promoting ICT academies within the secondary school system in Portugal. The ICT Academies program is part of the "Technological Plan for Education" promoted by the Portuguese Ministry of Education. As part of this initiative, LPI-Portugal (http://www.lpi.com.pt/) will be certifying 10 instructors in 5 secondary schools, to provide Linux education and training towards the Linux Professional Institute Certification (LPIC) through LPI's Approved Academic Program (LPI-AAP). The ICT Academy program is expected to grow to include 30 secondary schools in Portugal in 2010.

As Kristin covered in April, the upcoming OSCON conference will be immediately preceded by an "unconference" called the Community Leadership Summit, to take place July 18th and 19th in San Jose, California. The event is free for anyone to attend, although if you're planning to attend you should pre-register. There are some scheduled presentations, panel discussions, and social gatherings planned, but much of the event will consist of free-form discussion on what it takes to build a thriving, productive community around an open source project. More details are emerging on the participants, and it looks like a solid event.

Desktop

Chrome OS must be a dream come true for Google-versus-Microsoft fanboys. Rumors that Google would ship a desktop OS first flew back in 2006, but the project in question turned out to be for internal use only. Then came Android, and reports that Google's smartphone OS would soon make the leap to more traditional PCs set the market abuzz again — although many remained skeptical. Now the announcement of Chrome OS should brush any lingering doubts aside.

Server

When Lenovo launched four ThinkServers a few days ago, The VAR Guy noticed that the systems — designed for small and midsize businesses — emphasized virtualization. Hmmm. So, The VAR Guy began to wonder: Are virtualized servers (running a mix of Linux and Windows) really starting to push into the SMB space?

Kernel Space

Current Nvidia Linux drivers fully support (with the VDPAU API) hardware based decoding of mpeg2, VC1 and h.264 as offered by the ION chip, therefore systems based on the ION chip are well suited for a Linux based HTPC, using software such as 'XBMC', 'Mythtv' and video players such as 'Mplayer'.

Artwork

Today I chose for you a collection of nice gnome and ubuntu icons. You can use them to change the default icons of Gnome or Ubuntu, so make it looks like you wish to be.

Every two weeks Nuno Pinheiro and the KDE Oxygen Icons team will be publishing a new usability survey online to get feedback from users on the look and feel of icons.

Applications

Web Browsers

Epiphany is usually the first choice for GNOME users who want to use a web browser which is lighter than Firefox and integrates well with GNOME. Of course, there are alternatives like Konqueror or Opera out there, but they are either too bloated compared to Epiphany, or they don't integrate very well with the GNOME desktop environment. Being the default web browser in GNOME and built using the GTK toolkit, Epiphany became over time a well-known web browser especially for the fact that it is lightweight and has a basic, clean interface.

The Linux port of Chromium, the open source development version of Google's Chrome browser, now has a native theming mode that will make the browser adopt the icons and colors from a user's GTK+ theme.

The opposite happens at the competition – Google Chrome wants to be an operating system. Actually it wants to be a browser geared to serve Google content, which happens to have an underlying operating system. It just can't do without that minor requirement and still take complete control of what a user can or can't do outside of the browser. Even though Chrome OS is apparently going to use a Linux kernel, it's really going to be a Browser OS. Or is the terminal coming back in a more advanced form?

Games

If Chrome OS can't top or equal any of the distributions mentioned above in terms of speed and simplicity, then I have a reason to be disappointed since I don't see the point of Google creating a whole new Linux distro when they can just improve on what's already available.

Red Hat

The Red Hat Satellite systems management solution has worked so well for the University of Southern Mississippi tech team that Lowery wants to expand its use throughout the campus. "We would like to have a long-term, university-wide systems management solution," Lowery said, "not just a technology department solution."

Ubuntu and Derivatives

Both products are featured with a Linux operating system and come with 30 hours of monthly Internet access for users in the UK.

The point of—and in a way, problem with—Peek messaging devices is just how simple they are: their software does email, sorta, and that's it. Now Peek is reaching out to users to port Linux to the device.

But wait, doesn't the Peek already run some kind of stripped-down Linux? You'd think so, but no: it's super-simple variant on TI's in-house Nucleus operating system, designed specifically for the OMAP processor used in the Peek. It's confusingly called "Peekux:"

NCP engineering GmbH today announced the availability of a new version of the software-based NCP Secure Enterprise Management (SEM) System for Linux-based systems. Developed from the ground up to make hybrid IPSec / SSL networks powerful yet easy to manage, the NCP SEM System can plug-and-play with any existing network infrastructure or stand on its own as a new component. A single administrator is enabled full control over tens-of-thousands of secure connections, policy setting and enforcement, client updates, configurations and a host of other network access control (NAC) management activities from one dashboard interface.

Word leaked over the weekend about Sony Ericsson's first Android-powered smartphone and it looked like a winner. Well, today we've learned that the company will be layering on its own custom user interface on top of the Linux-based OS, and it also looks pretty good.

To recap, the smartphone is code-named "Rachael" and it is expected to be the next generation in the company's Xperia line. Reports say it will run on Qualcomm's zippy 1 GHz Snapdragon processor, and it will have 3D graphics, a whopping 8-megapixel camera, and it will be capable of 7.2 Mbps downlink speeds.

Sub-notebooks
Censorship/Web Abuse

Copyrights
Alexandro Colorado, international open source evangelist 17 (2004)
Digital Tipping Point is a Free software-like project where the raw videos are code. You can assist by participating.
Summary: Antitrust exhibit shows Microsoft's fear of GNU/Linux and StarOffice
THANKS to generous help from our reader wallclimber, we finally have a text version of valuable antitrust exhibits. She has more coming. Today's exclusive leak is Exhibit px08604 (2002) [PDF], which shows Microsoft discussing the threat from GNU/Linux on the desktop and addressing this threat using FUD. This whole exhibit may as well be known as "Microsoft's Linux FUD presentation."
Bill Veghte and Brian Valentine (from Windows) are among the senior recipients of these instructions on how to ridicule GNU/Linux in public.
Here are a few highlights from the full text which is appended at the bottom. Microsoft is quote-mining Red Hat in order to make it seem like GNU/Linux does not believe in itself. For example:
"I hope to see continued work on interoperability and integration between the various Linux desktop components Mozilla, OpenOffice, GNOME, and KDE Unifying the MIME subsystem is one task that Red Hat can't take on alone, but we are actively working with community developers to find a solution…" -Red Hat Corp Developer
Further down it also shows:
* WindowsXP has 35+% lower TCO than Linux (using Gartner model. In study of 2 Finnish city governments)
Look back at the Microsoft-Gartner deal and accompanying antitrust exhibits.
Microsoft and Gartner invented a yardstick (TCO) with which to attack GNU/Linux based on perceived cost.The term "Cost of Ownership" is repeated almost endlessly in this presentation, which is funny because it was more or less manufactured by Microsoft to favour Microsoft.
Microsoft and Gartner used these methods not so long ago to intercept GNU/Linux migrations across Europe. █
---
Appendix: Comes vs. Microsoft – exhibit px08604, as text
---
Permalink Comments off
Send this to a friend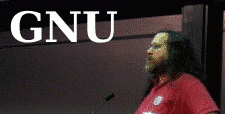 Summary: "Move over, Richard, we'll take it from here" — that's the sort of message embraced by parts of the Mono community
WE already know, based on pretty extensive evidence, that many Mono fans are also close to Microsoft. That is what makes this whole movement rather detrimental to Microsoft's most potent competitor, namely GNU/Linux.
In prior posts about Mono and Microsoft's "Community Promise" (CP) [1, 2, 3] we showed that it had changed virtually nothing. If anything, it finally revealed that Mono has indeed patent traps in it, maybe just not at the core. One of the rudest pro-Mono people (from Debian) is being very blunt about it:
Q: Are there patent issues with Mono?

A: Just like any other software, Mono certainly infringes on thousands of stupid software patents. However the Debian policy with patents is to put them in a trash and pee on them, unless they are actively enforced with reasonable chances to win. The situation of Mono is much more comfortable than (for example) that of MP3 decoders, for which patents are actively enforced; it's just that they are so lame that we choose to ignore them.

Q: Are there specific dangers coming from Microsoft regarding Mono?

A: Microsoft has claimed to possess patents on some Mono compatibility layers with non-standard Microsoft APIs. Not only this is completely irrelevant to GNOME, since nothing in Gtk# and related stuff uses these compatibility layers, but if you know how things work in the patent world, you already understand this is merely FUD. Microsoft has nothing, but claims to have something in order to scare consumers away from Mono. Actually, not enforcing the patents, while knowing they are violated, would make their case very weak in a patent suit. What their behavior shows is that they are very afraid of Mono. It is stealing customers from their best and most advanced product, their lead development framework. There is absolutely zero chance that they are sustaining Mono from behind, since its very existence is going to make them lose a large amount of money.
He even throws a fit at Stallman at the end. This is part of a pattern for him and other proponents of Mono have been doing the same thing ever since Stallman spoke out regarding Mono [1, 2]. One person even used the F word.
Ubuntu is apathetic towards Richard Stallman's advice [1, 2], but Glyn Moody justifiably distrusts Microsoft on the whole matter. Regarding the CP, he writes:
Now, is it just me, or does Microsoft conspicuously fail to answer its own question? The question was: does it apply to all versions *including* future revision? And Microsoft's answer is about *existing* versions: so doesn't that mean it could simply not apply the promise to a future version? Isn't this the same problem as with the Open Specification Promise? Just asking.
See the comments in GNU/Linux sites to get an impression of how many people reject Mono. It is only a vocal/aggressive minority that seems to be spreading Microsoft inside GNU/Linux, despite opposition from about 3 out of 4 GNU/Linux users (according to a recent poll).
Mono people understand that their attempts to marry Microsoft and Linux are backfiring now that the SFLC and FSF speak out, so Plan B is seemingly to discredit Stallman in person to make his technical assessments go away or be dishonoured. It has gone on for about two weeks. Sam Varghese addresses this issue in a new article where he writes:
Let's remember that De Icaza has gone on the public record stating that he believes .NET is the "natural upgrade" for GNOME. Here's a direct quote: "I'd like to see Gnome applications written in .NET in version 4.0 – no, version 3.0. But Gnome 4.0 should be based on .NET. A lot of people just see .NET as a fantastic upgrade for the development platform from Microsoft."

GNOME 3.0 is around the corner so he probably won't have time to realise his dream. What of version 4.0?

Not unrelated to this whole Mono debate may be the fact that some GNOME people have started a campaign to smear Stallman, to the extent of even releasing a private email exchange. But then is not new behaviour from people at the top of GNOME. Anyone who criticises Mono seems to come in for a rough time.
Jason at the Mono Nono Web site correctly predicted that Stallman would suffer the wrath of Microsoft fans for merely daring to reject Mono. By the way, this is not a reference to one particular person because many blogs independently find an opportunity to pile criticisms on Stallman, for whatever reason or statement that he ever made (there is more than one, but the timing and motive are unlikely to be coincidental).
I told you the knives would come out for Stallman.

[...]

The sad thing is, much of the damage is already done. Stallman is facing a concerted attack on his character and competence and stands little chance of coming through it unscathed. Such is the penalty for daring to critize Mono. This garbage is already all over Planet Gnome, Planet Debian, Monologue and spreading.
The Mono Nono Web site also offers this list of reasons to ignore Microsoft's CP, a clever trick which the 'mainstream' press consistently fell for:
If I had to list my concerns around the Promise I would come up with a slightly different list:

1. Standard bits alone are not enough to deliver killer apps. We have several Microsoft emails about limiting the usefulness of what was standardized, so we know they at least discussed this internally.
2. The Community Promise has that restriction that the Open Specification Promise does not. By not extending the Promise to partial implementations, it could "lock out" alternative implementations of the standard. Limited sub-sets of languages are a common practice in the industry for specialized purposes.
3. The Community Promise will constantly be misrepresented as covering the whole of mono – giving a false veneer of security over the non-covered bits (which end up to be the "juicy parts")
4. The Community Promise only applies to the current version. This could be used by Microsoft to "freeze out" competing implementations. Just update the standard, but not the promise.
Consider that we know for a fact that F-Spot and Banshee, at least, use non-ECMA covered parts of mono. Maybe they will be re-written soon. That's great. But at the time of the announcement and currently, they were and are not covered by the standard, and so not covered by the agreement.
And lastly:
There are many such internal documents that clearly show Microsoft understands exactly what standardizing parts of .NET means, and how to keep that offering in control and inferior to .NET. If Mono is not "chasing" .NET, then it fails to meet Windows developers expectations. If Mono is "chasing" .NET, then it both runs the risk of anti-competitive tactics on the non-standard parts, and is undertaking a task not likely to succeed.
Many more answers were delivered regarding Mono (even from Microsoft). Now more than ever it is clear that Mono is a trap and thus it must be avoided. █
"I saw that internally inside Microsoft many times when I was told to stay away from supporting Mono in public. They reserve the right to sue"
–Robert Scoble, former Microsoft evangelist
Summary: A summary of news about software patents around the world
HAVING just provided an update on the situation in Europe, we now turn our attention to other countries where events are noteworthy.
New Zealand
As a little update on the situation in New Zealand [1, 2], Free software advocates down under have submitted this document [PDF] in opposition of software patents.
United States
The Peer-To-Patent initiative, which we mentioned more recently in [1, 2, 3, 4], is said to be closing silently. [see addendum at the bottom]
And yet… the entire program apparently shut down last month and almost no one noticed (thanks to Eric Goldman for sending this over). They claim that the program is being "reviewed," but no more patents are being accepted into the program, and the few that are already in are expected to be finished in the next few months.
In our humble assessment, the Peer-To-Patent initiative was looking for volunteers to legitimise software patents. It is an example where the real issue is approached inadequately and handled poorly. Some time earlier this month someone advertised a blog that would list a Microsoft patent per day — one that Linux may infringe on — and then seek to invalidate it. As many people rightly pointed out, this was a tactless approach that only encouraged more uncertainty — not confidence — in Linux. For whatever effect it may have, we have also been critics of "Linux Defenders" and TomTom was proof that OIN may just be a massive toothless tiger.
"As always, Microsoft and its supporters/evangelists must pretend that In Re Bilski has absolutely no effect on software patents in the United States."In Re Bilski is already invalidating at least one software patent. Being precedence, this is wonderful news and the IPKats share this letter from AmeriKat, which speaks about Bilski. There is also this new Webcast which is more or less about the Bilski test.
As always, Microsoft and its supporters/evangelists must pretend that In Re Bilski has absolutely no effect on software patents in the United States. We are already seeing the familiar Microsoft trolls spreading their disinformation here in Boycott Novell whenever the subject comes up. The same type of thing may also be happening in the press.
Remember the Windows-powered SD Times? No free lunch, eh? Well, this is the journalist whom Microsoft bought lunch. One of his latest articles bears a headline which makes it seem like it's software patents-hostile, but the article body does the very opposite. We spoke about this pattern a few days ago.
Mark Webbink already chimes in and writes: "Unfortunately, attorney Plotkin's remarks perpetuate a myth that many patent attorneys would like the rest of us to believe – that software patents are necessary to the software industry to induce innovation. Yet, every empirical study of the impact of software patents on the software industry has shown that they have had no meaningful impact on the industry, either positive or negative. If you think of the software giants of today, such as Oracle and Microsoft, they all became quite successful without the benefit of software patents and only turned to patenting their software innovations when they perceived a need to do so to protect themselves from the threats posed by other large companies. Microsoft alone spends far more money obtaining patents, defending itself in patent litigation, and paying judgments than it ever earns in licensing income from its very substantial portfolio of software patents. Moreover, Microsoft almost never enforces its patents against other parties. No software company in its right mind would unilaterally disarm itself by giving up its patents, but if all companies were forced to do so at the same time, the effect on innovation would likely be . . . nothing."
The writer obviously did not make Webbink so happy (nor did it leave him impressed). Free lunch aside, Worthington's lip service to Microsoft (regarding ODF, Novell, and open source) is hard to forget because he does the same type of thing to advance .NET at the moment. Here is a response to it from Mark S:
Really? Maybe that's because Java developers don't write desktop apps for Linux. If fact, I can't recall the last time I saw a desktop application written in Java (other than Eclipse itself) for any OS! Java developers basically abandoned the desktop for the server, plus the odd browser applet here and there. But there are tons of server-side apps and frameworks written in Java.

Are there actually any qualifications for being an industry "analyst", other than an obvious willingness to kiss up to Microsoft at every opportunity? This is a blatant plug for .NET, O'Grady could care less what is running on Linux desktops.
In order to advance Mono and .NET, Worthington contacted O'Grady from RedMonk. We warned about this before. O'Grady's clients include Microsoft and he uses an iPhone that he loves, so it leaves more room for judgment.
"Patents are a matter of development and economics and even on that basis alone software patents should be rejected."That's just a disclosure of possible interests, which ought to be fair. The company deserves credit for being transparent, but caution is deserved because what analysts typically sell is a sellout. They sell opinions that are favourable to their clients. As Microsoft puts it [PDF], "Analysts sell out – that's their business model…"
Moving on a bit, Gene Quinn, a lawyer and vocal advocate of software patents for quite some time, says that "Software is the New Engine and Must be Patentable." Groklaw has already tackled this pattern of software patents advocacy from Gene Quinn. Patents are a matter of development and economics and even on that basis alone software patents should be rejected. A study shows, using scientific means, that such patents only impede innovation (but surely they fill the pockets of lawyers like Gene Quinn). The study generally suggests that patents miss their original goal as they have the very opposite effect (compared to how they are presently advertised and sold to the public/lawmakers).
Speaking of lawyers, Business Week has this new article about John F. Duffy. The role played by Microsoft and IBM is mentioned there too.
Critics of the U.S. patent system have high hopes that 2009 might be the year Congress acts to amend it. But their lobbying has failed for years, so John F. Duffy sees another path to change: litigation. "I've thought a lot about reform of the patent system through the courts," says the George Washington University Law School professor. "It's not like the courts can't adjust in this area."

[...]

Today's debate over patent law generally pits pharmaceutical and traditional manufacturers against high-tech companies. Makers of long-lived products want strong patent protection to ward off copycats. They and such tech powerhouses as IBM (IBM) and Microsoft (MSFT) are backing a Senate bill even though it would reduce penalties that patent infringers might be ordered to pay. But others in the faster-paced tech sector have turned against the measure because it doesn't cap damage awards enough. Without a concerted push by business, the Senate may once again shelve action to deal with more pressing matters.
Linux (Universal)
In Germany, SCO was fined for false/empty accusations against Linux. A guy over at Raiden suggests that Microsoft should be subjected to similar treatment.
Either way we put MS and other FUD generating companies over a barrel. They either show us what patents, if any, are being infringed, and we simply code around them. Or else we force them to shut their mouths and end their FUD mongering. Either way, we win. And the best part is, once we're done, if these companies continued their patent threats, the EFF and the FSF could sue those companies for slander.
Steve Stites put it well when he said: "Put your mouth where your money is"
From his message:
Microsoft has spent enormous sums of money to build a huge portfolio of dubious quality software patents. Armed with this immense obsolete weapon they have entered into the patent wars. And lost.

The sums of money extracted by patent trolls from Microsoft far exceed whatever money Microsoft has managed to extract from other companies with software patent threats. So far, software patents are a huge net loss for Microsoft.
A new article from the Financial Times shows that Linux is among the sufferers of patent law.
The internet it still in its infancy, but already we see fantastic things appearing as if by magic. Take Linux, the free computer operating system, or Wikipedia, the free encyclopedia. Witness the participatory culture of MySpace and YouTube, or the growth of the Pirate Bay, which makes the world's culture easily available to anybody with an internet connection. But where technology opens up new possibilities, our intellectual property laws do their best to restrict them. Linux is held back by patents, the rest of the examples by copyright.
Those in the Linux sphere who do not discuss software patent threats simply do not understand the severity of the subject. This silence serves Microsoft very well because it offers wiggling room. █
"Geeks like to think that they can ignore politics, you can leave politics alone, but politics won't leave you alone."
–Richard Stallman
Addendum: Mark Webbink, who is now at the New York Law School, says that Peer-To-Patent Has not shut down. His statement says: "Peer-to-Patent has not shut down. It is still operating. The only thing that has occurred is that the USPTO has decided to suspend an[y] new applications until they have an opportunity to assess the effectiveness of the program. Meanwhile, Peer-to-Patent still has 70+ pending patent applications under review. Come on over and check it out."
WE ought to make some clarifications, which will set the record straight. Contrary to claims from some readers (comments and IRC logs), David Schlesinger has no connections with Microsoft. He only has some history with Apple, but not Microsoft. I spoke to David, so I know. There is also no connection between Schlesinger and 'Fink' because it is so improbable that it would be silly to suggest so. It is possible that the goal of 'Fink' was just to create wars inside GNU/Linux, vilifying both Boycott Novell and Ubuntu at the same time.
"Lesson learned: don't reply to (or ever contact) Internet k00ks, no matter the circumstances."A correction also needs to be made because memory did not serve well. It was not David who suggested that I try to contact 'Fink' after his trolling had turned to personal abuse. David only asked that I clarify that there is no connection between me and 'Fink' (and there is none). In my first-ever message to 'Fink' I dennounced him for what he did to David, but David never saw that message; instead he was passed by 'Fink' a message that sought to put us in hot legal waters.
Lesson learned: don't reply to (or ever contact) Internet k00ks, no matter the circumstances. They get their kicks being abusive. It may have all been a set-up. █
Update: I made statements that Mr. Schlesinger was attacking Richard Stallman over disagreements about Mono, rather than over Mr. Stallman's sexist remarks at the Gran Canaria Desktop Summit, as well as suggesting that he used false names. This was wrong of me. I retract these statements unreservedly and offer Mr. Schlesinger a full apology for having made them. I will endeavor to avoid making such irresponsible statements in the future.
Permalink Comments off
Send this to a friend