04.22.10
Gemini version available ♊︎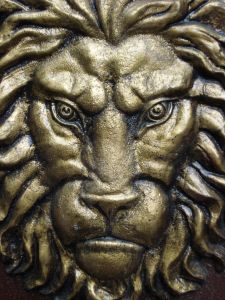 Summary: Opinions on the emergence of the ACTA text and what it means to Free software, as well as other aspects of decreasingly-free life
YESTERDAY we wrote about the ACTA [1, 2, 3, 4, 5, 6, 7, 8, 9, 10, 11, 12, 13, 14] only as a reminder that it affects patent policy all around the world [1, 2, 3, 4, 5] in one fell swoop.
The Against Monopoly author compares the ACTA to the DMCA, which now pales in comparison.
ACTA is also similar to another arcane law, the Digital Millennium Copyright Act (DMCA), which, under the guise of protecting "property rights," snuck in provisions that criminalize even the mere possession of technology that can be used to circumvent digital protection systems (see, e.g., my post TI Uses Copyright Law to Attack TI Calculator Enthusiasts). Likewise, under the guise or protecting property rights in inventions and artistic works (patent and copyright), it "seeks to provide legal authority for the surveillance of Internet file transfers and searches of personal property". As one group notes, "ACTA goes way, way beyond the TRIPS (the copyright/patent/trademark stuff in the World Trade Organization agreement), creating an entirely new realm of liability for people who provide services on the net". More invasion of personal liberty and property rights in the name of false, artificial property rights.
Our reader Ziomatrix said that the ACTA is "a flood of intellectual property law and DRM forced down as many throats as possible" and Hugo from the FSFE explained the threats to Free Software as follows:
Second, ACTA is not a trade agreement. Whatever the EU negotiators claim, the fact is that ACTA goes beyond current legislations and aims at creating internationally harmonized legislations on how "intellectual property rights" should be enforced. This is one of the reason why ACTA is creating its own body (the Committee) with its own executives (the Secretariat), independently from the World Trade Organization within which international trade agreements should be negotiated, and independently from World Intellectual Property Organization within which international treaties dealing with copyright, trademark and patents are usually negotiated (and open to NGOs like FSFE). The threat to Free Software is that there is absolutely no safeguards as to how the principles of freedom and sharing software would be kept intact.
Glyn Moody has tried hard to find some positives:
This is certainly a victory for transparency, if only a partial one. It's a victory because it would never have happened had not countless organisations and individuals protested loudly and repeatedly against this travesty of democracy whereby we would be presented with a fait accompli once the trade agreement had been signed. It's a victory because certain of the worst clauses, present in the leaked version of a couple of months ago [.pdf], seem to have disappeared according to a thorough analysis on Ars Technica.
Simon Phipps from the OSI wrote: "They couldn't keep it secret any longer because too many people – including those inside the process – thought it was a disgrace. I wonder if they had to surrender any principles to the US in order to gain that unanimous agreement? We'll know on Wednesday, after which the "you're wrong and I'll not tell you why" defence for ACTA's apologists is also off the table."
The ACTA is very relevant to Free software and to more aspects of life. It is by all means a suppressor of freedom and it gets rammed though under the disguise of "fighting fake medicine" (which has nothing to do with multimedia and digital copyright that it's being lumped together with). █
Permalink
Send this to a friend