05.29.10
Gemini version available ♊︎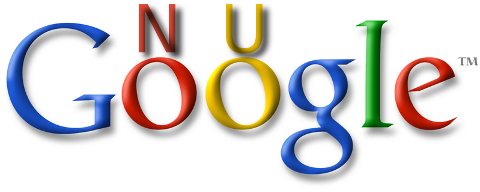 Summary: Software patents FUD withstanding, the status of WebM as a Free/open source project is being actively addressed
A FEW days ago we wrote about the "Open Source" problems WebM/VP8 was having. We expected these problems to be resolved and indeed, the subject is being discussed right now. Savio Rodrigues from IBM (his writings are not tied to IBM) writes about this dispute over licences [1, 2] — an important subject that we did mention before when the 451 Group first brought it up. Chris DiBona is responding:
From: Chris DiBona <cdibona@gmail.com>
Date: Wed, 26 May 2010 09:42:16 -0700
Wed, 26 May 2010 09:42:16 -0700

Please hold off on submitting this while we determine certain compatibility issues internally at google. We'll engage with osi in a couple of weeks, likely as not. I would also point out that we're uncomfortable with make license proliferation worse and in the event we do submit it, we will want a couple of changes to how OSI does licenses.

1) We will likely want a label explicitly deterring the use of the license.
2) We will want the bod list archives open for any discussions of webm. We are not comfortable with OSI being closed.

This might sound strident, but I think that OSI needs to be more open about its workings to retain credibility in the space.

Chris

–
Open Source Programs Manager, Google Inc.
Google's Open Source program can be found at http://code.google.com
Personal Weblog: http://dibona.com
This important issue that has Web video at stake is currently being discussed at Slashdot.
An anonymous reader adds: "It turns out that libvpx, Google's VP8 library, isn't compatible with the GPLv2. Google is apparently aware of the problem and working on a solution…"
At the end we expect Google to make the necessary tweaks and make everyone happy. Well, everyone except the patent trolls (MPEG-LA) which Apple and Microsoft harbour.
Times are especially interesting for MPEG-LA because of antitrust problems that are now being mentioned in Law.com:
But Nero, represented by Winston & Strawn, alleges that MPEG LA has abused its monopoly power. Nero claims that MPEG LA has not lived up to the commitments it made to the Department of Justice when it was previously investigated by antitrust enforcers. (The DOJ issued a letter to MPEG LA on June 26, 1997, stating that it was "not presently inclined to initiate antitrust enforcement action" over the licensing arrangement.)
Adding more fuel to the fire (although MPEG-LA is likely to be bluffing):
VC-1, used in HD DVD, was more different from H.264 than is VP8 and could not escape the problems of software patents.
In previous posts about the subject we emphasised that MPEG-LA is run by a patent troll called Larry Horn. They are no longer just in the codec business, as we showed last night. MPEG-LA is quite clearly some kind of a parasite that will fit well in this new conference which is filled with them (organised for patent trolls and hoarders, apparently).
Earlier this month, MDB Capital Group–an IP-focused investment bank that promises to help investors understand "the hidden value of intellectual property assets and future technological leadership"–held what it billed as its first annual "Bright Lights" intellectual property conference, bringing together IP-centric speakers from a variety of small and medium-size companies.

The Prior Art attended the opening panel, which included the heads of two of the largest, and most litigious, patent-holding companies—Erich Spangenberg and Paul Ryan, the CEO of Acacia Research Corp., the largest publicly traded patent-licensing company.

The panel also included representatives from consultancy ipCapital Group and RPX Corp., which buys litigated patents in order to strike deals between NPEs and operating companies, as well as IP guru Marshall Phelps. (Phelps is something of a legend for building IBM's legendary $2 billion patent-licensing operation; most recently, he helped Microsoft build up a patent-licensing operation before leaving the company last year.)
The US patent system is a sordid mess and it's getting worse by getting faster.
Under the Patent Prosecution Highway (PPH), an applicant receiving a ruling from the Office of First Filing (OFF) that at least one claim in an application filed in the OFF is patentable may request that the Office of Second Filing (OSF) fast track the examination of corresponding claims in corresponding applications filed in the OSF. PPH will leverage fast-track examination procedures already available in the OSF to allow applicants in the OSF to obtain corresponding patents faster and more efficiently.
"Great," Groklaw remarks sarcastically, "More patents, issued faster. I think they are traveling in the wrong direction." Patents are devalued when almost everything become patentable. The number of patents granted is not indicative of "success" or "innovation"; it's indicative of revenue for the USPTO and for patent lawyers. We ought to learn from Wall Street's bubbles. █
Permalink
Send this to a friend