06.11.10
Gemini version available ♊︎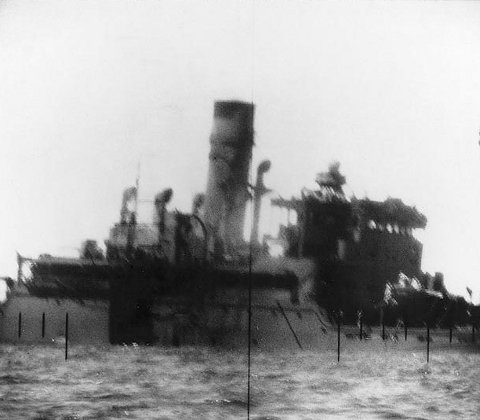 Summary: Apple's reputation continues to sink with new blunders involving customers' sensitive information and Apple's sheer dishonesty
APPLE customers are paying the high price (higher than they imagined) after Apple started bullying reporters with the instruction of Steve Jobs. For those who do not remember, Gizmodo (Gawker Media) had Apple unleash the police on it. The alleged crime? Buying a phone ahead of everyone else. We wrote about the incident in:
Apple is quickly aligning itself as an enemy of the public, not just an enemy of journalists (not that Microsoft is any better). Gawker has jumped all over the news that Steve Jobs bragged about privacy some days ago, only to have his cult followers completely exposed like members of the BNP. According to Gawker, Apple already has the FBI on the case (corroboration by IDG) and the scale of the damage is shown here.
Apple has suffered another embarrassment. A security breach has exposed iPad owners including dozens of CEOs, military officials, and top politicians. They—and every other buyer of the cellular-enabled tablet—could be vulnerable to spam marketing and malicious hacking.
Apple runs to the police or the secret services, or maybe the fact that Apple's shoddy security exposed military officials got the FBI involved. There is other bad security news for Apple today. Apple's proprietary software gives a bad name to UNIX.
Looking elsewhere at the news, Apple is accused of being a liar.
Some Liars Are More Skillful Than Others

[...]

Maybe the problem is not Apple and M$ so much as the leadership not respecting the public enough to tell the truth. They are just ordinary businesses pushing product. They are not magical and do not defy the laws of Nature. They are not singular sources of creativity on the planet. They do not have all the answers and, in particular, do not always know and tell the truth.
To quote another new post about Apple's dishonesty:
Steve Jobs makes fools out of Maccies
From: Edwin
Date: Thursday 10 Jun 2010 16:30:47
Groups: comp.sys.mac.advocacy, comp.os.linux.advocacy

"If that's so, then why is the Mac market share, even after Apple's recent revival, sputtering at a measly 5 percent? Jobs has a theory about that, too. Once a company devises a great product, he says, it has a monopoly in that realm, and concentrates less on innovation than protecting its turf. "The Mac-user interface was a 10-year monopoly," says Jobs. "Who ended up running the company? Sales guys. At the critical juncture in the late '80s, when they should have gone for market share, they went for profits. They made obscene profits for several years. And their products became mediocre. And then their monopoly ended with Windows 95. They behaved like a monopoly, and it came back to bite them, which always happens.""

http://www.newsweek.com/2004/02/01/ok-mac-make-a-wish.html

The germane quote from Mr. Jobs above is "…they should have gone for market share, they went for profits. They made obscene profits for several years."

We've been entertained by decades of Maccie fantasies and myths that claimed Apple's obscene pricing had nothing to do with their obscene profits… oh no, it was Apple's "quality" you were paying for… and you made up for it with "lower TCO."  LOL
The same person who has just slammed Apple for deceiving the public about "Open Source" is having another go by arguing that Apple's hatred of freedom is probably its Nemesis.
I do agree with Zemlin that "F" in FOSS has to stand for Free and Fabulous to really beat Apple. But the fabulous is not about shared development, it is all about as Zemlin said, customer experience. The mobile platform is not going to be dominated by Geeks who work at command lines juiced up on pizza and high caffeine cola. It is about the interface and user experience.
There is clearly a trend right now (most visible in the mobile area) where Linux is leaving Apple behind. Linux — unlike Apple — still tends to respect its users. █
Permalink
Send this to a friend