07.10.10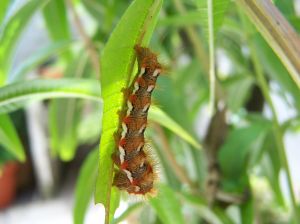 Summary: Yahoo! seems to be Microsoft's new host, based on yet another appointment; another Microsoft chief indicates problems for Microsoft NZ
LAST NIGHT in IRC we were all made aware of news that in addition to a set of Microsoft executives who now run Yahoo! (including the CTO for example [1, 2, 3]), this corporate takeover expands to a vice president position.
"Microsoft in their greed and stupidity have destroyed the only thing that had a chance against Google," Oiaohm explained in sight of this news about Bill Shaughnessy, one among many Microsoft executives who left to join other companies (Shaughnessy is already in Mixpo's board).
Yahoo just added another former Microsoft executive to its ranks. Bill Shaughnessy, who left Microsoft in during a shakeup in 2008, will join as a senior vice president of product management, reporting to chief product officer Blake Irving, another former Microsoftie who joined last spring. Shaughnessy was a global VP of sales at Microsoft. Now he is moving into product management after taking time off for the past year and a half. He is also an investor and sits on the board of ad-tech startup Mixpo.
Microsoft keeps wrapping its tentacles around Yahoo! like it did with VMware and with Juniper for example (a whole fleet of Microsoft executives occupying management seats there). Amazon too is an interesting case because it signed a Linux-hostile patent deal shortly after it had hired some more Microsoft executives (including one who was assigned to head the Kindle project, which uses Linux). We recently saw some other examples that lead to reasonable concerns.
In other news that's coming from New Zealand for a change, despite all the software patents mess, Microsoft has suffered a management exodus there for quite a while and real change was happening in favour of Free software. This new report reveals that the MD of Microsoft New Zealand (highest rank in the country) is leaving.
Microsoft NZ managing director Kevin Ackhurst is moving onward and upward in the organisation, to become vice-president of sales and marketing for the Asia-Pacific region. He will be based in Singapore.
One cannot help wondering if this in any way related to the software patents fiasco and subsequent backlash? Probably not, but either way, at least he does not end up in a different company. Microsoft New Zealand is likely to suffer from disorientation following this departure. █
Permalink
Send this to a friend