Contents
MSI Company Profile
Credit: TinyOgg
Contents
emacs text editor
Credit: TinyOgg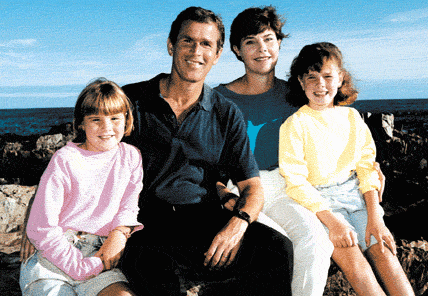 Summary: A migration to Microsoft Exchange in the White House led to loss of crucial data which could help show how the United States entered wars and why
OVER THE years we have given several examples where Microsoft is said to have 'faked' loss of E-mail. A quick look at Comes vs Microsoft exhibits ought to explain why. It's about elimination of evidence and thus obstruction of justice. The Bush government either deliberately or inadvertently moved from IBM to Microsoft, knowing damn well the consequences (as everyone knows). The following may seem like old news that we covered before, but it's actually new and it's about a report:
Report: Warnings about e-mails went unheeded in Bush White House

[...]

Top aides to President George W. Bush seemed unconcerned amid multiple warnings as early as 2002 that the White House risked losing millions of e-mails that federal law required them to preserve, according to an extensive review of records set for release Monday.

[...]

Problems first arose when an e-mail record-keeping system established during Bill Clinton's presidency failed to archive messages sent by the Bush White House as it started converting e-mail accounts from Lotus Notes to the Microsoft Exchange program, the report said.
We heard this story before, but now it's more validated. Microsoft can lead to data loss. Look no further than the SideKick disaster from last year. █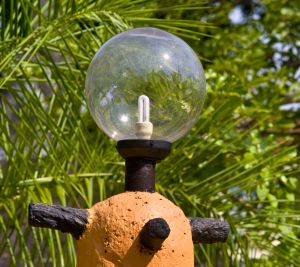 Summary: Microsoft earns a patent monopoly on "[o]perating system shut down"; Patent monopolies prey on ideas that help preserve the planet
A LOT OF ATTENTION HAS BEEN GIVEN THIS WEEK TO MICROSOFT'S latest patent troll, Paul Allen (it's still in the news). Not many people have paid attention to Microsoft's patents pipeline, with which it occasionally feeds patent trolls [1, 2, 3, 4, 5, 6].
So, what's one of Microsoft's latest software patents? "Operating system shut down" — yes, what a broad title! Harish Pillay writes: "Yay! M$ get a patent for OS shutdown? I want to file one for OS Replacement!" [via]
A user interface and scheme is provided for facilitating shutting down an operating system. Aspects include the operating system receiving a command to initiate shut down, and automatically terminating graphical user interface (GUI) applications that delay shut down which do not have top level windows. Also, aspects provide a user, through a graphical user interface, the ability to automatically terminate all running applications in response to determining that a running GUI application has a top level window.
Microsoft has got some nerve claiming credit for it. But it's just about accumulating many patents, not assigning/granting them to the right people or even doubting the true merit of this 'invention'; even senior Microsoft developers are cynical about these patents. If the lawyers and bosses demand an application for a patent, most of their subordinates just obey, especially those with poor work security (e.g. those whom Microsoft brings on visas).
TechDirt points out that the wrong people have been put in charge of this system, which completely lost sight of its original purpose.
How The Patent Office Outsourced Its Job To Non-Expert Jurors

[...]

This is a pretty big problem when you think about it. Already, there are concerns that the supposed patent examiner "experts" often don't have enough expertise to judge the non-obviousness of certain inventions. To then shift the burden to inherently unskilled non-experts to make that decision, even with advocates for both sides fighting it out in front of them, seems to go against the very idea that patents are supposed to only be allowed if they are non-obvious to those of ordinary skill in the art. Asking those not skilled in the art to make that judgment seems like a mistake.
TechDirt has found another new example where patents not only ruin competition but also ruin the planet. [via]
A trial program meant to speed the pace of innovation in green technology hasn't unleashed the torrent of activity as hoped.

Launched in December, the U.S. Patent and Trademark Office's Green Technology Pilot Program puts patent petitions related to environmental technologies at the front of the line for appraisal. The goal is to encourage economic activity in the sector.
Not yet enough with this patent madness? The planet cannot just wait for a bunch of solicitors in suits to bicker about patents rather than do what's least harmful to the environment. Earlier this morning we wrote about "death patents" and this too is a close relative of them (euphemistically called "green patents"). We alluded to the subject about a year ago. █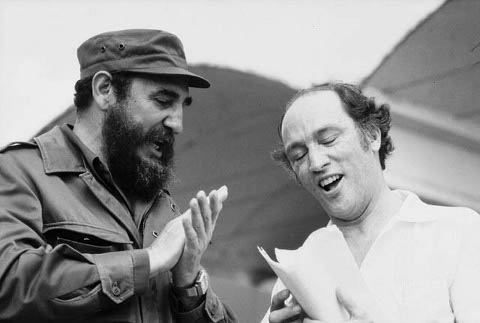 Summary: Microsoft turns to China, hoping that therein exists some way to rescue Xbox 360; instead, China brings competition to Xbox 360, whose price is going up, not down
Chips B . Malroy shared some interesting thoughts about Microsoft last night. We recently explained how to Microsoft and to Apple China is mostly about cheap labour that can be mistreated in sweatshops that exploit China, making it subservient ("creating jobs" is just a degrading euphemism, as "creating slavery" would sound more appropriate a description). Over the past year or so Microsoft also described China as strategic to Microsoft's growth and tightened its political affairs there (a US congressman accused Microsoft of "enabling tyranny"). This carries on this week.
Apple makes no substantial money in China and "taken into account," explains Malroy, "China might be just another cash sink for Microsoft in general.
"They will never get paid in China for Microsoft Windows and Office by the masses. Microsoft has educated people on how to be pirates."
–Chips B . Malroy"As Microsoft has taken control of Yahoo's search engine and replaced it with Bing, Yahoo loses markets. Reaction to using Bing, causes first Japan and now South Korea to abandon Yahoo.
"They will never get paid in China for Microsoft Windows and Office by the masses. Microsoft has educated people on how to be pirates. [...] So far China has banned the defective product known as the MS XBox360 from being sold to Chinese consumers."
China is now coming up with its own console. "According to AFP reports," Malroy quotes, "the device, known as the eBox, will be a controller-free console that will be controlled solely through the use of gestures, not unlike Microsoft's soon-to-be-released Kinect attachment for the Xbox 360."
How can Microsoft survive this? Well, except for the possibility of trademark bullying, there is not much that Microsoft can do. It has already lost billions of dollars on this product and now the prices go further up: [via]
It's been revealed today that Microsoft has increased the price of an Xbox Live Gold subscription by $10, meaning it'll cost gamers $59.99 to gain access to the online service for a year. Of course, gamers opting for the free Silver tier (which doesn't offer online play) won't be affected by this.
The thing about Xbox lock-in is that Microsoft can change the cost at any time. How much will eBox cost and can it destroy the Xbox franchise for good? █
Summary: Notorious "death patents" are being used against Novell
A COMPANY we never heard of before, called "Novell" (not the same as Novell Inc.), turns out to have finished a patent fight against Salix (not Scalix, which is property of Xandros now). This is fascinating becase there are quite a few companies called "Novell" and this one may be a sign of things to come from Novell Inc.
From the news:
The settlement calls for Salix and Norgrine to grant Novell a license to the patents covering Moviprep no later than Sept. 24, 2018. If approved by the court, the agreement will result in the dismissal of Novell's claim that MoviPrep's patents are invalid and a lawsuit by Salix and Norgrine to stop Novell from selling a generic version of the drug.
Watch what they are doing here. Killing generic drugs is often a death knell to many people who can only afford generics (c.f TRIPS [1, 2, 3, 4, 5]). That's what we call "death patents".
In separate news, a company called Active Endpoints (for business process management systems) has someone who was bought by Novell inside its management now.
Chris Keller, Founder and Vice President, Product Development, has founded three technology companies. He was previously at Novell, GemLogic (acquired Novell/SilverStream), and LexiBridge (acquired by Level3 Communications).
It sure seems like a lot of Novell executives leave quietly. We wrote about Chris Keller some days ago. Perhaps all that will be left of Novell Inc. is other companies with the same name.█
Summary: New FUD from Microsoft staff and a reminder of what it is that really puts a price tag on Android (and it's not Google)
OVER AT Business Insider there is a sort of ghost-written item which trolls Google's CEO and uses people from Microsoft to hypnotise readers into believing that Android is expensive. Coming from the company which is taxing Android and saying that you should choose Microsoft to avoid lock-in, critical thinking is a must and someone is already rebutting this FUD, thankfully. Microsoft taxing Android at vendor level is probably the only substantial cost the buyer may feel when buying a Linux-powered phone from HTC, Samsung, or LG. In other words, Microsoft is the cost, not Android.
A recent Business Insider post provided, other than a nice retouched photo of Google's Schmidt with menacing red eyes, a snippet of conversation with an anonymous MS employee that claimed that Android "free" OS is not free at all, and its costs are much higher than the $15 asked by Microsoft as licensing fees. Having had my stint on mobile economics, I would like to contribute some of my thoughts on what is actually implied by the MS employee, and why I believe that some parts of it are not accurate. Before flaming me as a Google fanboy, I would like to point out that I am not affiliated with Google, MS, anyone else (apart my own company, of course), and my cellphone is a Nokia. Enough said.
Watch Apple's CEO throwing some insults at Android this week, claiming that Google counts upgrades as "activations" and then throwing some number out there without being specific about its meaning. That's the same CEO who decided to sue Android rather than compete against it. Microsoft went directly into extortion mode, so no need for lawsuits, just threats.
Tim from OpenBytes calls it "extortion – The One Microsoft Way":
Previously I wrote regarding Microsoft having a "double whammy" on Android phones, first being that there is a "deal"[1] in place with certain providers of Android and secondly the platform that Mr Ballmer was so quick to dismiss not so long ago, is now flavor of the month with Microsoft as it tries to push its Bing onto it (with, I hasten to add, "innovative features" which it appears Google already provides). I don't personally blame Microsoft for trying their luck on a Linux platform and I am sure that they pick up a few new Bing users from charitable Android consumers. You can read that article here and I'll let you decide if you think Microsoft's actions re: "deals" and Android is a type of extortion or not.
Tux Radar asked last night, "what's your favourite Linux improvement?"
They are talking about technical aspects alone but not legal. Linux has also a lot to do with a software licence, so sites like ours (or OpenBytes or Groklaw for that matter) might want to say something about laws, freedom, community, and so forth.
We're gearing up to record our next podcast, and we want you – yes YOU! – to contribute your views in our Open Ballot section. This time the question is, out of all the changes we've seen in the Linux world in the last year, what's your favourite? If you want to go big and say "all of Fedora 13″, or if you want to go small and cite the SSE improvements introduced into Glibc 2.11, we don't mind as long as your stick to our simple rules: keep it short, and use a name other than "Anonymous Penguin."
My favourite "Linux" (they refer to the whole GNU/Linux system) improvement is the decreased dependency on Mono, at least in some distributions. It helps "Linux" stay autonomous and safe. █