09.11.10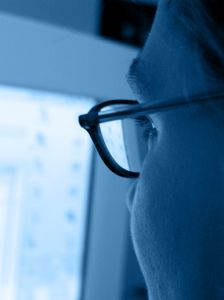 Summary: Two themes or factors for convincing peers, colleagues and family to make a move to GNU/Linux, a natural upgrade from Windows XP
AS WE'VE stated twice in recent days, Windows XP is ending [1, 2], but it continues to exist in many office desks. "An average Windows XP day" is an interesting new post about a GNU/Linux user who encounters XP on the desktop. The writer reports on the situation in dozens of points, starting with: "1. Bootup takes up to twenty minutes. It probably has to do with the fact that my entire profile has to be transferred to my workstation. That's stupid. Can't you just mount a /home directory with all my settings already there?
"2. The desktop comes up, but clicking desktop icons doesn't have any effect. I have to wait for an additional minute or two. In the meanwhile I've started and shutdown my Ben Nanonote over a dozen times…"
An issue which was mentioned in the later XP post is the E-mail-transferred (Windows/Outlook) worm which helped produce/inspire this cartoon from Penguin Pete. GNU/Linux makes a lot of sense for XP users to move to, especially given the weight, the disregard for freedom (e.g. DRM, worse EULA), and maybe even the price of Vista 7.
Katherine Noyes has been posting some good articles in IDG and her latest attributes/blames security problems on Windows:
Less applicable in the present case, and yet still a factor in Windows' relative insecurity, is the fact that its code is closely guarded by Microsoft. No matter how many developers Redmond has, it simply can't compare with the countless users around the globe constantly scrutinizing Linux's open code for vulnerabilities. Microsoft developers also don't typically tell anyone about the problems they've found until a solution has been created, leaving the door open to exploits until that happens.

I'm certainly not saying that Linux is perfect, and any business user, in particular, should still enable firewalls, minimize the use of root privileges, and keep the system up to date. They could even implement a virus scanner for Linux, such as ClamAV.

The difference, though, is that such extra measures are not simply an accepted part of computing in the Linux world–they're additional steps you can take, if you want extra peace of mind. Malware is primarily a Windows problem. Use Linux, and you can mostly forget all about it.
For Windows XP escapees we recommend a distribution which is based on familiar graphical user interfaces (not everyone is a hacker). This week I am planning to install PCLinuxOS on two XP machines. People increasingly ask for it. █