09.11.10
Gemini version available ♊︎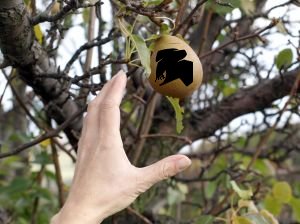 Summary: Miguel de Icaza and his team are promoting proprietary software called NoTouch [sic], which only targets one of the world's most restrictive operating systems
"Those of us that have a crush on iOS and .NET are grateful to Apple and the Apple employees that helped make these changes happen," says the latest blog post of Microsoft's MVP de Icaza. He is marketing NoTouch [sic], which is a proprietary Mono product nobody should touch. Using a similar project called MonoDroid [1, 2, 3, 4, 5, 6, 7, 8, 9, 10, 11, 12, 13, 14, 15] de Icaza helps put Microsoft's API inside mobile Linux.
IDG writes about the latest from NoTouch:
That said, it remains unclear to Hill what Apple thinks of the manner in which Novell is leveraging the iOS application development space.
As we showed yesterday, antitrust pressure led Apple to allowing 'foreign' APIs inside hypeOS [sic]. It doesn't exactly matter how Apple feels about it. The question is, will Google be smart enough to block the Microsoft API (MonoDroid) while Microsoft is suing Google through several proxies [1, 2, 3, 4, 5] (and even admits doing this in Europe)? █
Permalink
Send this to a friend