11.20.10
Gemini version available ♊︎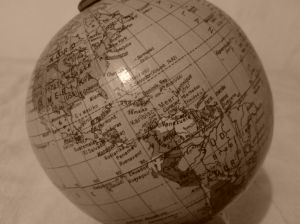 (ODF | PDF | English (original))
Resumen: ¿Por qué Techrights es un amigo de los Estados Unidos, sobre todo cuando se critica lo que considera que las instituciones de delincuentes dentro de este país?
CASI LA MAYORÍA de los lectores de este sitio web son estadounidenses. Esto no es sorprendente teniendo en cuenta el idioma del sitio. Sólo quería aclarar algo, sobre todo después de los mensajes como el anterior[http://techrights.org/2010/11/16/india-swpats-and-rand/].
Muchas de las empresas a las que se crítica en este sitio web tienen su sede en los Estados Unidos. Criticar a ellas no tiene nada que ver con la nacionalidad (que son multinacionales, es un hecho concreto). Algunos de nuestros críticos pueden tratar de caracterizar nuestra posición como "nacionalistas"*, lo que sería francamente ridículo ya que los servidores que se hospeda este sitio se han basado siempre en los Estados Unidos, sólo para empezar. Es una de esas trampas como "sexismo" o "racismo", donde se rechaza un dictamen sobre la única base de la discriminación percibida en la mente del mensajero. Es el mismo viejo juego del etiquetado [1[http://techrights.org/2008/01/26/stereotypes-response/], 2[http://techrights.org/2008/01/23/the-microsoft-hater-label/], 3[http://techrights.org/2009/09/20/stereotypical-words-for-critics/]].
"Es una de esas trampas como "sexismo" o "racismo", donde se rechaza un dictamen sobre la única base de la discriminación percibida en la mente del mensajero.""Es una de esas trampas como" sexismo "o" racismo ", donde se despide a un dictamen único sobre la base de la discriminación percibida en la mente del mensajero." Crítica de la USPTO (Oficina de Patentes y Marcas de los Estados Unidos)[http://www.uspto.gov/]no es una crítica de los Estados Unidos y la crítica de la política exterior de cualquier país es a menudo una crítica al gobierno del mismo, que no necesariamente reflejan la opinión de su pueblo. La intención es ayudar al "real" Estados Unidos (el pueblo), que se salve a sí mismo de la de las minorías opulentas (1% -recuerden que los Estados Unidos se ha convertido en una Republica Bananera), la oligarquía que se aprovecha de ella[http://www.nytimes.com/2010/11/07/opinion/07kristof.html?_r=1].
Esto es sólo un punto menor que era necesario aclarar y sacarlo de mi pecho, porque algunas frases puede generalizarse fácilmente y por lo tanto puedo ser entendido mal. Admiro mucho al pueblo estadounidense y tengo familia en los Estados Unidos y, a veces la mejor manera de mostrar el cuidado de uno es criticar a aquellos que perjudiquen a la población que dicen y pretenden representar.
---
"Letter To The American People" is another personal note from the kind thinker and translator, Eduardo Landaveri, who adds to the above:
Your "Writing to the Americans" have the importance that have to be available in Spanish as well. The point that you mention how the great majority are oblivious to the UPSTO dealings and the things that affect their children future.

It also have a great meaning to the Latinos inside America whose great percentage lives barely making it day by day as well as for African Americans. Many of them shaped by the system: "I have to have this proprietary trash", just because of the advertisement and the way how monopolies have corrupted politicians and educative authorities by teaching them proprietary technologies.

It's sad to see kids getting out of school saying "Ohh I only know how to use MS Word" and even saddest the teachers who refuse to learn alternatives seeing that the great majority of students CAN'T afford to spend daddys's weekly salary to buy a proprietary Office Suite. Like Mr. Pogson and many have pointed out how MS have get rid of the competency. Even Ballmer said: "anything the consumer can use at home, they will develop a point of view on and ask for it at work. And eventually, IT will give it to them" http://arstechnica.com/microsoft/news/2010/11/ars-talks-to-steve-ballmer.ars

Thus why they have hijacked the American Education system && Gates become its Minister. They know whaterver kids learn at school once they grow up its hard to change. This situation is immoral and have to change. The same is occuring in Latin America where teachers are teaching using these proprietary trash ignoring the alternatives that will free them and the coming generations from digital colonialism.

"Hey Latino , hey brother, hey friend, never sell your destiny for gold or comfort, do not stop 'cause we need to walk a lot, we all go forward together to end the ignorance that brings us bewitched to imported models are not solution … Do not be confused, REMEMBER WE SEE THE FACES BUT NEVER THE HEART."
—-Ruben Blades
Or in Spanish:
"Escribiendo a los estadounidenses" tiene una gran importancia que tiene que estar disponible en español. El punto que usted menciona cómo la gran mayoría de estadounidenses son ignorantes acerca de la Oficina de Patentes y Marcas de los Estados Unidos UPSTO y las muchas cosas que afectan al futuro de sus hijos.

También tiene un gran significado para los hispanos dentro de Estados Unidos, cuyo gran porcentaje vive apenas día a día, así como para los afroamericanos. Muchos de ellos alienados por el sistema: "Tengo que comprar esta basura propietaria", sólo por la publicidad y la forma como los monopolios han corrompido a los políticos y las autoridades educativas, enseñándoles tecnologías propietarias.

Es triste ver a los niños salir de la escuela diciendo "Ohh Sólo sé cómo utilizar Microsoft Word" e incluso más triste de los profesores que se niegan a aprender alternativas al ver que la gran mayoría de los estudiantes no pueden darse el lujo de gastar el salario semanal de sus padres para comprar una proprietaria Suite de Office. Al igual que el Sr. Pogson y muchos han señalado cómo Microsoft se han de deshecho de la competencia en los Estados Unidos. Incluso Ballmer dijo: "todo lo que el consumidor puede usar en casa, van a desarrollar un punto de vista y preguntar por ella en el trabajo y eventualmente, le dará a ellos". http://arstechnica.com/microsoft/news/ 2010/11/ars-talks-to-steve-ballmer.ars

Así es como han secuestrado el sistema de Educación de los Estados Unidos y Gates se ha convertido en su ministro. Ellos saben que cualquier cosa que los niños aprenden en la escuela, una vez que crecen sus habitos seran difíciles de cambiar. Esta situación es inmoral y tiene que cambiar. Lo mismo está ocurriendo en América Latina, donde los maestros están enseñando a usar estos basura propiertaria (ellos mismos los estan encadenando) ignorando las alternativas que los van a libera a ellos y a las generaciones venideras del colonialismo digital.

"Oye latino, oye hermano, oye amigo, nunca vendas tu destino por el oro ni la comodidad, no te detengas pues nos falta andar bastante, vamos todos adelante para juntos terminar con la ignorancia que nos trae sugestionados por modelos importados que no son la solucion………NO TE DEJES CONFUNDIR, RECUERDA SE VEN LAS CARAS PERO JAMAS EL CORAZON."
—-Ruben Blades
Many thanks to Eduardo for his translation. █
_____
* Si yo hubiera estado viviendo en los Estados Unidos, esta etiqueta puede ser algo así como "traición a la patria" y la gente honesta como Richard Stallman podrán optar por aclarar al declarar en la primera página de su sitio web [http://stallman.org/] que "Estados Unidos significa Libertades Civiles … Patriotismo significa protegerlos".
"Los que esperan cosechar las bendiciones de la libertad deben, como hombres, sufrir la fatiga de apoyarla".
- Thomas Paine
Permalink
Send this to a friend