01.09.11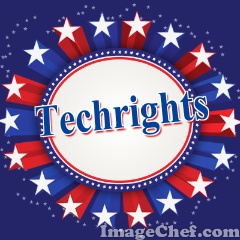 Summary: Thanking the contributors who make Techrights possible and a call for more help
THE previous post was a good example of the wonderful work the Techrights community is doing, producing long (even 16-page) PDF-formatted documents to be made available to educators who speak Spanish. Eduardo Landaveri distributes material from Techrights to teachers in south America.
We are thankful to Landaveri for expanding the Spanish portal of Techrights and last night we added another administrator to the Wiki. It ought to make us more efficient. Last night we also received this Ogg version of Marti Van Lin's TechBytes promo, which is embedded below (HTML 5):
The only barrier to producing more shows is people's daytime occupation, which sometimes prevents having the full panel. We did not lose interest in producing more episodes, it's just a time management issue.
The more help we receive, the more articles the site will have and the more up to date it will be. It's the best way to help. We need contributions.
As a side note, as many readers have already noticed we are having some downtime issues in January and the past week has been the worst in that regard since the DDOS attacks back in 2009 (last night we got hammered by Yahoo! and Bing bots for some reason, before we blocked them all). We are doing the best we can to make the site available at all times and our wonderful administrator Tracy is willing to lose some sleep over it. █
"And I cherish the feeling of freedom each time. [...] We often forget to appreciate something until we lose it. It's a fact of life. We tend to take a lot of things for granted. We take a lot of people for granted."
–J. Angelo Racoma
Permalink
Send this to a friend