02.05.11
[Via lightpriest]
Summary: As Novell fizzles, its employees keep leaving and the latest one to say goodbye is Aaron Bockover
Canonical might wish to reconsider its inclusion (by default) of the Mono trap called Banshee — an inclusion which we covered for its dangers in:
Somebody in IRC has just told us that Aaron Bockover is leaving Novell. He wrote: "banshee guy is leaving novell… time to break out the fizzy? … might be good ammunition to convince ubuntu to stop shipping it" (it's up for Canonical to decide really and it's not too late as the next release is over 2 months away). █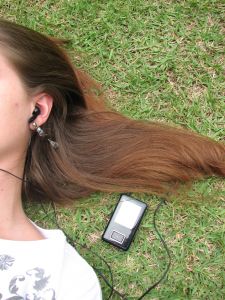 Summary: The companies behind the Linux-powered MeeGo and the Linux-powered WebOS are occupied by friends of Microsoft (CEO positions), but what will they do in the face of the Linux-powered Android?
IT increasingly seems like Microsoft's Elop (a former president) will have Microsoft and Nokia wed each other, just like we feared. As a recap of previous posts about this issue, consider:
Engadget has the headline "Nokia, Microsoft announcing partnership next week, possibly involving Windows Phone 7?"
This time around, it's said that Microsoft will be the partner announced on the 11th — and though Nokia's uptake of Windows Phone 7 would be the obvious strategic shift, it's important to note that these companies have actually partnered before with pretty trivial consequences for the market; it's entirely possible they could be ramping up to do that again, sharing apps and services between Windows Phone 7 and Symbian / MeeGo. We doubt it, but it's within the realm of reason.

[...]

First off, the elephant in the room: recently-appointed CEO Stephen Elop comes from Microsoft on good terms and has clearly been given marching orders to take Nokia in a new, more profitable direction; the Symbian Foundation's gutting happened on Elop's watch, for example, and he just hinted a few days ago that joining an existing ecosystem could make sense.
These two companies signed some of their previous deals around communication applications and a sub-notebook (which never seemed to materialise really). It will be interesting to see what their announcement will be all about. In any event, the fact that they partner shows what a disastrous entryism we have here. Another company which builds phones with Linux is HP, which is run by Apotheker (a former Microsoft ally [1, 2, 3]). He became CEO and Hurd bought some Linux-related assets before he was ousted [1, 2, 3, 4]. What will Apotheker do with that? Well, first of all he "asks employees to get rid of iPhones". We don't know what comes next. Will they all be pressured or maybe forced to use WebOS-powered phones (with Linux)?
At the end of the day, all those ownership changes and cases of entryism should bother everyone involved. SCO too is said to be passing its business to another company:
In an email, SCO today (Friday) informed its partners that UnXis Inc. was chosen as the successful bidder for SCO's Unix software business on 26 January. The slightly convoluted phrasing is probably due to SCO's current reorganisation under Chapter 11. On 16 February, the transaction is to be submitted for approval to the bankruptcy court where SCO's case is pending. The email also quotes Hans Bayer, SCO's Vice President Worldwide Sales, as saying that "We are delighted that after years of shifting targets, that under the UnXis ownership, we now will be prepared to create a truly customer driven, fully supported, open systems platform for high reliability enterprise computing".
We have already mentioned UnXis in the following old posts:
It is worth seeing what it all leads to. Microsoft is sometimes compared to a cult and whatever helps Microsoft make a profit — even if these are lawsuits against Android (lawsuits from former Microsoft employees) — cannot be ruled out. One need not look far to see how the Gates Foundation, for example, sometimes promotes Microsoft directly in all sorts of ways. It's not as though Microsoft's history lacks examples of dirty tricks and entryism, or even payments to SCO which sued Linux. █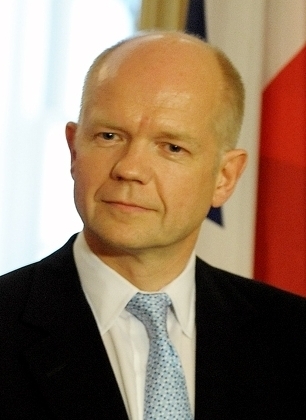 Summary: The government's obsession with code which cannot be seen (or believed not to be seen) comes back to haunt it
EVER since 2007, Techrights has covered many examples from the UK where the use of proprietary software — especially Microsoft software — is rather extensive.
Now it's time to pay the price:
Chinese cyber-spies penetrate Foreign Office computers

[...]

China has penetrated the Foreign Office's internal communications in the most audacious example yet of the growing threat posed by state-sponsored cyber-attacks, it emerged tonight.

William Hague told a security conference in Munich that the FO repelled the attack last month from "a hostile state intelligence agency". Although the foreign secretary did not name the country behind the attacks, intelligence sources familiar with the incidents made it clear he was referring to China. The sources did not want to be identified because of the sensitive nature of the issue.
Time to drop Microsoft Windows then, right? It is known that this operating system is used on desktops in the British government, unlike Munich's. Munich shrewdly decided to use code which is visible to everyone and is therefore more hardened and throughly tested. Windows hasn't the same merits. China's crackers get access to Microsoft's source code anyway (whether Microsoft hides it or not). Nobody should be shocked that China routinely penetrates government systems in the West if it is made so easy.
"Nobody should be shocked that China routinely penetrates government systems in the West if it is made so easy."Novell's proprietary software too turns out to have new flaws [1, 2], even in products that have existed for many years, unlike young one that Novell is promoting (see the PR circus about Vibe and a bit about Henderson and John Stetic of Novell).
Due to the code being secret, developers have little or no incentives to polish it and secure it. In general, proprietary software tends to be less secure, as indicated in fact by a lot of studies. If the UK wants its security to be improved, then it's time to embrace transparency. Secrets leak sooner or later anyway, causing far more damage than disclosure of something that was done under public scrutiny all along. █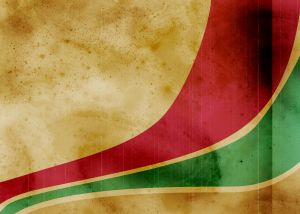 Summary: The OOXML situation in LibreOffice/The Document Foundation raises further questions, which must not only be answered but addressed too
The statement from LibreOffice's 'umbrella' organisation did not quell the protests over OOXML exporters, which seem to have been inherited from Novell's deal with Microsoft and the Novell influence in The Document Foundation (TDF). While LibreOffice rapidly replaces OpenOffice.org in GNU/Linux distributions (there are even new icons now), Linux Journal has this new article which questions the decision and statement from TDF:
Soon after the release of LibreOffice 3.3, the Steering Committee posted their position on OOXML support in LibreOffice. Some of those that have tested the LibreOffice office suite knows that they can open and save in Microsoft Office formats. So, The Document Foundation supports OOXML then? Well, no, not really.

According to a new foundation wiki page, The Document Foundation does not support OOXML. It states the foundation supports only Open Standards such as the OpenDocument Format (ODF). But if users can read and write to Microsoft Office documents, isn't that OOXML support?
It's time for LibreOffice to dump those exporters (along with the rest of the Go-OOXML 'DNA') and quit pretending that they are necessary. Some key people in this project receive their wage from Novell, which in turn received the money from Microsoft. This is a recipe for conflicts. Novell's Michael Meeks even received at least one software patent from the UK and this patent may now be passed to Microsoft. █

Hartmut Pilch (FFII founder) and Richard Stallman (FSF founder)
Summary: Novell's despicable ammunition gift to Microsoft is challenged by the US Department of Justice (DOJ) and the FSF issues a statement on the subject
HERE are some of our recent posts about CPTN, which is part of Microsoft's anti-Linux strategy judging by common sense.
Yesterday we wrote about intervention from the DoJ and now there is a statement from the Free Software Foundation (FSF). It starts as follow:
A couple of weeks ago, we posted the OSI and FSF's joint position statement to the US Department of Justice about Novell's proposal to sell its patents to the newly-formed CPTN Holdings. Yesterday we learned that the DOJ has sent a "Second Letter" to both companies, asking them to provide more information about the deal.
For future reference, the statement from Brett Smith is added below in full. █
---
US Department of Justice Investigating Novell/CPTN Deal Further
A couple of weeks ago, we posted the OSI and FSF's joint position statement to the US Department of Justice about Novell's proposal to sell its patents to the newly-formed CPTN Holdings. Yesterday we learned that the DOJ has sent a "Second Letter" to both companies, asking them to provide more information about the deal.
We're heartened to see that the DOJ is taking this issue seriously. When proprietary software companies attack free software with patents, that can be anticompetitive activity. The DOJ is right to investigate and ensure that won't be a problem with this deal, and they're setting good precedent for investigating future acquisitions.
CPTN Holdings was formed jointly by Microsoft, Apple, Oracle, and EMC for the express purpose of buying Novell's patents. We're very concerned that CPTN Holdings will attack free software with those patents. That's the simplest explanation for why these competitors cooperated for this one specific acquisition. We expect the DOJ to get complete answers about CPTN's intentions before they approve any sale. Their follow-up letter represents the first step in that process.
---
This work is licensed under a Creative Commons Attribution-No Derivative Works 3.0 license (or later version)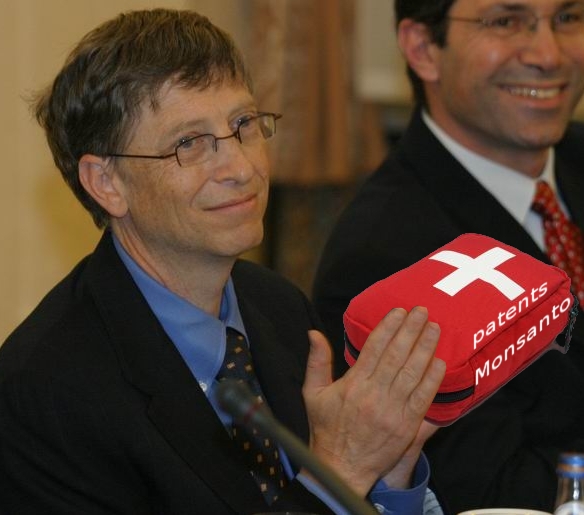 Summary: Microsoft's co-founder carries on abusing the system by fostering even more monopolies and lobbying governments/schools so that people follow his own selfish instructions
For a couple of years now we've been showing that the Gates Foundation is one of the world's biggest shills for patents, which are of course a tool for keeping the poor poorer and making the rich even richer. As a quick recap of some posts covering this subject, consider the following:
All that lobbying from Gates is doing enormous damage not just to the United States. Informed people like Glyn Moody criticise him for it. Soon enough (apparently days from now) Gates will add some more minions for lobbying congresspeople regarding patents (maybe software patents) because in Twitter, the highly-informed Jamie Love wrote: "Next week the Gates Foundation will hire a top IPR lobbyist from Microsoft, to work for the Foundation."
It could not come at a better time now that Microsoft is trying to make patent systems more hostile towards its competition [1, 2] amid the Patent Reform Act of 2011 [1, 2, 3]. Lobbyists are, by definition, distorting the minds of politicians and our IRC regular, "hazzy", wrote to his congressman some days ago and received this response:
Dear Mr. Bell:

Thank you for contacting my office regarding software patent litigation.

I find the trend towards litigation over software property rights to be very alarming. I understand the toll that this takes on digital entrepreneurship and growth. It has been estimated that the cost of litigating these issues exceeds $11 billion dollars.

There is also a need to ensure that companies, and especially foreign companies, do not rob others of the fruits of their technological ingenuity. The promise of monetary reward and recognition is often what drives many software developers to apply their minds to the technical devices that help make our society prosperous. I believe incentives matter, and I do not plan to enforce an open-source system that tends to remove incentives from our marketplace. I sincerely hope that a reasonable solution can be found to solve this dilemma, and I will be monitoring any related legislation that comes before Congress.

I appreciate the opportunity to hear your concerns.

Sincerely,

Bill Huizenga
Member of Congress
Mr. Huizenga must have been greased up by some lobbyists who told lies on behalf of corporations that employ them to do so. Bill Gates has been one of the super-lobbyists for several years now and to quote CIO.com: "Did you know that there are more than 34,750 registered lobbyists in Washington, D.C., for just 435 representatives and 100 senators? That's 64 lobbyists for each congressperson."
Bill Huizenga could have been subjected to the army of lobbyists from Microsoft, the Gates Foundation, or the firm of Bill Gates' dad (Bill). Those Bills can affect patent bills and we'll catch up with Gates news some time in a couple of months (we last caught up in January) to cover this more properly with a lot of links. It is blind trust in authorities and the corporate press that leads people to disappointment and without delving deeper into such issues, it will be hard to understand why society becomes increasingly hostile towards people (see TSA for example) and increasingly friendly towards corporations (which now demand privacy rights, as though they are people with feelings). In a new piece from OpenSource.com, Rebecca Fernandez raises a point that Techrights routinely raises. Critical thinking is a skill that "our students need… and resources for teaching it," but guess who's controlling schools now? That's right, it's Mr. Gates who bought this system.
Our education system, in all its forms, does a poor job of fostering critical thinking. This is a real problem, because we humans are inclined to embrace ideologies rather than information. There's nothing more troublesome to society than warring ideologies—and there's simply no way to find middle ground with anyone who can't question theirs.
Fernandez says that the US education system "does a poor job of fostering critical thinking," but this is a feature to those who control this system. A gullible population is more docile and passive.
If people do not respond to the plutocrats' attack on society, then the PR industry will decide for people how to think and how to feel. In addition to PR, the plutocrat Bill Gates is already buying a lot of press outlets (TV, newspapers, blogs, and so on). He is killing the watchdog journalists. Those whom they used to protect will suffer. They will have their dignity robbed and still worship the same people who robbed them. It all began with lobbyists who were met with apathy and FTAs that relied on secrecy (c.f. ACTA). What we need more of is projects like Wikileaks for this reason precisely. █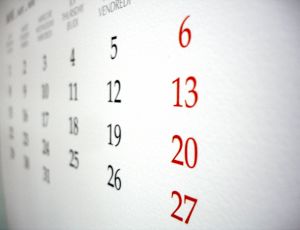 Summary: Time is running out as crucial laws may come to pass
THERE has been a lot of talk about a patent reform recently. There is the Patent Reform Act of 2011 [1, 2] and Microsoft has been trying to tilt this type of reform its own way [1, 2] such that only the rich are allowed to become so-called 'inventors' (possessing a monopoly on an idea). Another report about this type of reform (suggestions vary) seems to indicate that things will indeed change: [via]
The committee voted 15-0 to back the legislation that would give judges a major role in determining how important a particular patent is to a product, so that infringing minor patents would not lead to huge damages.

The bill also gives patents to the first inventor to file, rather than the first to invent, making the patent application process easier for companies who apply for patents in multiple countries.
Meanwhile, Europe too is preparing to commit patent suicide under the pretense that "EU patent" means a reform which is positive (just increasing damages in practice). The president of the FFII wonders today, "EU patent deal to be signed on Monday?" Why have member states except Spain and Italy decided to enter a suicide pact? The danger is that if Europe falls for this potential FTA prelude (importing software patents from across the Atlantic), so will south America and the remainder of Asia, not just Korea. █