04.28.11
Gemini version available ♊︎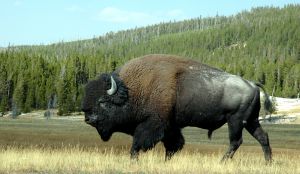 Summary: Novell is polluting GNU/Linux with Microsoft software that is also a target for patent litigation; it is not known what Novell's acquirer is going to do with it
What does Attachmate (AttachMSFT) plan to do with Mono and Moonlight? We do not know because the subject is barely discussed. The same goes for OpenSUSE, which is not the same as SLE*.
Now that "Novell Sale to Attachmate [is] Completed", the CEO of AttachMSFT just mentions SUSE and proprietary software. To quote IDG: "In an interview on Wednesday afternoon, Attachmate CEO Jeff Hawn noted Suse would be its own separate business unit under the Attachmate umbrella, as would Novell: "We're making Suse its own business unit so it'll be on par with the other three business units." The other two include the Attachmate and NetIQ business units, all under the auspices of the Attachmate Group."
Does anybody know what happens to Mono? Will AttachMSFT's CEO treat is like he treats bison? We searched the Web for answers and the first result we found was from Microsoft. There is a new Mono audiocast aptly called "Monkey Talk" (first episode features a Microsoft MVP) and it sure looks like Novell's work on GNOME only yields a lot of Mono software, which spreads further to other distributions, even the new Ubuntu (11.04). This includes the Novell-developed patent trap known as Banshee 2.0 (now with extra Microsoft patent infringements and Microsoft code) and another project which is developed by a person from Novell gets promoted here today. It ends with:
If Mono isn't a problem and the GIMP is a little complicated for you, then you'll probably like Pinta.
But Mono is a problem. Ask Canonical's CTO. Having given its patents to Microsoft, Novell should be treated with disdain, not mere caution. █
Permalink
Send this to a friend