06.20.11
Gemini version available ♊︎
The public gets smacked by patents on algorithms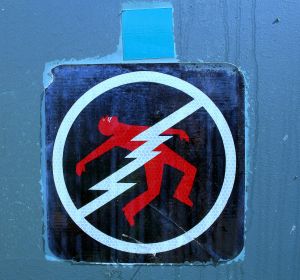 Summary: BitTorrent is called a (software) patent violation, domain management too leads to a patent lawsuit, and Internet phones lead to lawsuits in several countries
PATENT reform (real reform) is a matter of urgency in the United States (more so than in other countries), as we noted minutes ago. And "according to a lawsuit filed at a U.S. District Court this week," reports TorrentFreak, "BitTorrent is also an infringement in its own right.
"Tranz-Send Broadcasting Network filed a complaint at the court this week where it alleges that BitTorrent is infringing on a patent originally filed in April 1999. The company claims to have suffered significant losses and wants to be compensated for the ongoing patent infringement."
Hollywood would love it, everyone else would suffer. And apparently receiving better service from a registrar too is an infringement, according to allegations in a lawsuit against GoDaddy (which personally I ditched last year). Quoting The Register:
Go Daddy has been sued for allegedly infringing two patents when it sends email alerts to customers whose domain names and web hosting accounts are about to expire.

Its accuser is WhitServe, a patent licensing company based in Connecticut. It also runs NetDocket, a service designed to make renewing trademark registrations and patents easier.
Lastly, as as mentioned last week, Microsoft too is being sued for Skype, showing perhaps that even phone calls over the Internet are verboten unless one surrenders to extortion and can pay up somehow (in a market where the margins are very low or 0 because people are accustomed to free calls):
Skype Inc. was sued by a Luxembourg company for infringing its patents in a federal court in the United States on Thursday. Via Vadis filed similar lawsuits against the internet video phone company in Europe.
It would be easy to laugh it off because it's Microsoft's problem, but this case can have severe consequences for free/libre alternatives.
Welcome to the fantasy world of patents — a fantasy for the bad guys and a living Hell for the rest. █
Permalink
Send this to a friend