11.04.11
Gemini version available ♊︎
Solutions to poverty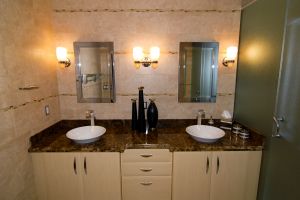 Summary: The toilet fetish which takes precedence at Gates' lobbying arm is coming under fire
OVER A year ago we wrote about Bill Gates' weird obsession with fancy toilets, which are clearly not a priority where people are starving or suffering from other intolerable conditions. It evoked the "let them eat cakes" phrase. What next? A One Bidet Per Child campaign?
This toilet fetish and arrogant beast rears its dirty head again. A few months ago we found criticism of Gates' 'ideas' for solving world problems:
Scientists working for the Bill & Melinda Gates Foundation are researching the many different ways human waste can be put to good use — such as powering electrical current with human excrement, or purifying urine into drinking water.
It doesn't smell so right on the surface, but what are the experts and target populations saying? Let's see them speak their minds:
Water advocate questions why the Gates Foundation is so stuck on the toilet

]…]

Another over-arching problem with many of the water and sanitation programs already out there is the lack of adequate evaluation. If the Gates Foundation truly wishes to leverage its already substantial influence in the field, I would encourage the organization to back efforts aimed at creating an independent rating system aimed at separating the wheat from the chaff. Today, many organizations "fill out their own report cards," which may explain why there has been so little overall progress made in this field despite a plethora of groups working on these problems.
The UN, which usually has its top officers hang out at Bill Gates' mansion (we wrote about the UN and Gates before), is not a fan:
A United Nations human rights expert today welcomed a multimillion dollar grant offered by the Bill and Melinda Gates Foundation aimed at "reinventing the toilet" to save water and transform human waste into energy and fertiliser, but warned it will take more than new technology to overcome the world's sanitation problems.

Catarina de Albuquerque, the UN Special Rapporteur on the right to water and sanitation, said: "New technology alone is not enough to overcome the sanitation and water crisis we face. Investments in software solutions, like awareness rising among the people on the vital importance of sanitation, are crucial to make sure the hardware solutions are actually used."
When even the UN criticises a puppetmaster, then it's clear that Gates does — as one one experts put it — have his head "stuck in the toilet." █
Permalink
Send this to a friend