11.09.12
Gemini version available ♊︎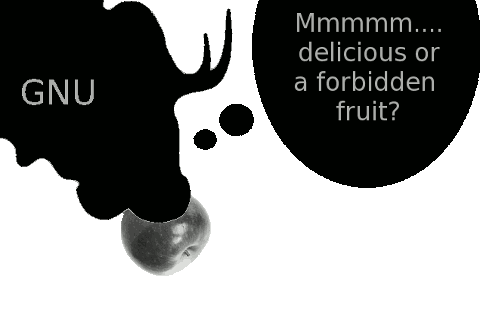 Summary: Linux/Android — and to a lesser extent GNU — take over the mobile/portable world, mostly at Apple's expense
ACCORDING TO REPORTS sent to us by dear readers, Apple's products are grossly overpriced, so Android devices — not just collectively — easily outsell Apple's now. iPhone is easily beaten by Samsung's phones. Apple loses its leadership, just as Nokia did. As I said a few days ago, Apple is the next Nokia. It's like Nokia in 2007. Glyn Moody writes about this trend in his IDG blog, citing IDG data (IDC):
In the wake of the news that Android sales now represent around 75% of the global smartphone market during the most recent quarter, there's still some surprise that this has happened. After all, this was a sector that Apple absolutely dominated just a few years ago. Some find it hard to understand how Android has pulled this off in just five years.

Of course, many of us in the open source world have been predicting precisely this kind of rapid rise to dominance. Android's open ecosystem, which allows all kinds of handsets to be created, for all price points, meant that smartphones employing it were able to explore niches unavailable to Apple. In particular, there was no barrier to producing ever-cheaper handsets, which are crucially important in developing markets like Asia and Africa.
Samsung may no longer need Apple because demand is declining:
The Apple-Samsung war may have a casualty. Samsung has reportedly delayed building a planned logic fabrication facility as it digests the possibility of losing out on future chip orders from Apple.
Apple found a new production sugar daddy (nearly bankrupt), but this very expensive route will just make Apple bleed money (cash reserves, like the ones Nokia once had).
"Apple no longer a safe bet for investors" says a new article that states:
Uncertainty over the iPhone 5's production and increased competition in the mobile space has resulted in some investors deeming Apple no longer a safe bet
To make matters worse, even a former Apple executive says that Apple is going down. To quote an article about it:
Dan Crow, a former engineering manager at Apple has given a damning verdict of the company's future declaring that 'it's all downhill from here.'

The very public dressing-down came in the form of a column Crow wrote for UK newspaper The Guardian, in which he assessed the company's current state of affairs as demonstrating a 'slow but real decline.'

'Why do I think Apple has passed its peak? There are a number of signs,' Crow writes, 'The most visible recent one is the Maps debacle. Replacing Google Maps with an obviously inferior experience shows how much Apple has changed.'
Android is taking it all, leaving Apple only to sue miserably. We'll write about these lawsuits in the next couple of posts. █
Permalink
Send this to a friend