04.01.13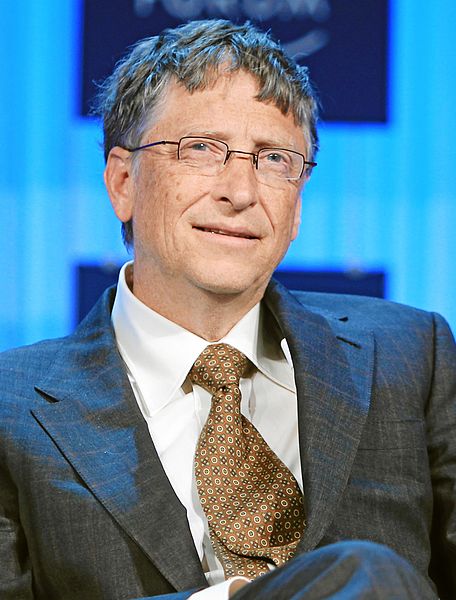 Image from World Economic Forum
Summary: Career monopolist joins the ranks of the US monopoly office, the mighty USPTO
MR. Bill Gates, inventor of the universal PC tax, and co-inventor of seed tax and vaccine tax, has joined the USPTO as its principal advisor, helping to grant more American opportunists an international monopoly on an area of life. Farmers, scientists, and teachers organised to protest outside the USPTO headquarters, but many Ill people were among them too, so there is clearly a pattern here and we should dismiss them as mentally ill.
"We are seeking to discover ways to monetise the consumption of air and water," explained David Kappos, "but this has proven too controversial." Mr. Gates with his privatised news sites can help the USPTO utilise newspeak and increase profit for shareholders, he enthusiastically told us. Moreover, he explained, Gates' friend in the patent licensing industry has already acquired many public patents, especially from national universities. "This can help us assert our God-given right to tax more of mother nature's resources, citing the wonderful service we do to scientists," Kappos explained.
President Obama lauded the appointment, stressing that it will help Monsanto feed the hungry investors more rapidly, thus creating more jobs and privatising the remainder of life, putting DNA in the hands of responsible staff with career experience in toxic chemical production and manufacturing of intellectual monopolies.
Bill Gates could not be reached for comment due to his busy schedule, but we were able to receive feedback from his good and honest marketing staff in the Gates Foundation. "In a survey we commissioned last year," they told us, "a subsection of the population whom we deem better informed told us that Gates' involvement in the USPTO will help society."
Bill Gates is still criticised by some bitter theorists, such as the USDOJ, who consider him to be a felon. Clearly to everyone who is normal, jealousy is becoming an epidemic. Either you are jealous or you love Monsanto monopoly. If you do not like Monsanto, then you are a follower of Alex Jones and should seek professional help immediately.
Disclosure: Techrights received a $100,000 donation from the Gates Foundation, but maintains its professional independence. █