04.01.13
Gemini version available ♊︎
"Their [Microsoft] documents display a clear intent to monopolize, to prevent any competition from springing up. And they have used a variety of restrictive practices to prevent that kind of competition."
–Judge Robert Bork, former US Supreme Court nominee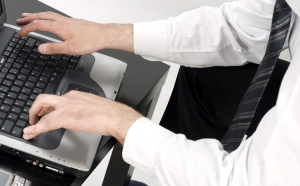 Summary: Changes are coming which affect peripheral Microsoft workers in the Seattle area
The monopolist from Redmond does not have good staff retention at the top and it laid off many people in favour of offshore or outsourced workforce. Such workforce does not enjoy many of the same protections. According to this article from the Microsoft booster, Microsoft is now screwing those outside workers further:
Microsoft employs tens of thousands of people in the Seattle area, but those teams are supplemented by a large "shadow workforce" employed and supplied by outside firms — often working side-by-side with Microsoft's direct employees at the company's offices.
A new move by the Redmond company is the latest illustration of Microsoft's underlying power in its arrangements with outside vendors.

In an email yesterday, a Microsoft manager informed hundreds of vendors that the company is increasing its "chargeback" fees — the amount it requires these firms to pay Microsoft for vendor workers based inside the Redmond company's facilities in the Seattle region.
Now is a good time to dissociate oneself from Microsoft. Choose Freedom software, not some other proprietary software company like Apple, or even Fog Computing lock-in such as Amazon. Freedom gives one control over the job, the tools, etc. It helps promote workers' rights, human rights, technology rights, and so on. It's a prerequisite to all those. █
Permalink
Send this to a friend