12.08.13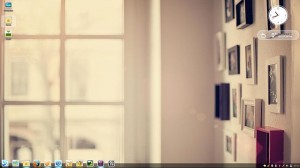 Summary: The power of deviation as demonstrated by Linux Mint and Linux Deepin, two of the more widely used derivatives of Ubuntu
Linux Mint 16 OEM is finally out [1,2] and it also takes Cinnamon further [3]. Following this celebrated release [4,5] it has been dissected [6] and reviewed [7], sometimes in conjunction with other distributions [8].
"Linux Deepin has something called the Depth Desktop Environment, yet another alteration of GNOME."Little is being said about Linux Deepin, which is a Chinese derivative of Ubuntu with a lot of potential. Now that China is moving towards independence from Microsoft and other US companies complicit in NSA surveillance we should really pay a lot more attention to Linux Deepin, which is also being dissected [9] and its community expanded on the face of it [10]. Linux Deepin has something called the Depth Desktop Environment (or Deepin Desktop Environment), yet another alteration of GNOME.
Of course there are other independent derivatives of Ubuntu — ones that use Enlightenment, KDE, etc. Those too are needed to ensure diversity and suitability to more potential audiences. █
Related/contextual items from the news:
In recent years, the Linux Mint open-source operating system has emerged to become one of the most popular Linux distributions. Linux Mint was founded by developer Clement Lefebvre in 2006, with the goal of being a user-friendly desktop version of Linux. Lefebvre officially released Linux Mint 16, code-named Petra, Nov. 30 with the goal of improving the Linux desktop experience. Linux Mint 16 is based on the Ubuntu 13.10 Linux distribution at its core, with a number of key additions and improvements. While Ubuntu has focused on the development of its own Unity desktop Linux environment, Linux Mint has its own desktop creation, known as Cinnamon. Among the highlights of the Linux Mint 16 release is the latest generation of the Cinnamon desktop. Linux Mint is also available with other desktop environments, including MATE, which is a fork of the GNOME 2.x desktop. The new desktop environments included in Linux Mint 16 aim to offer improved performance and usability to Linux users. Among the new features that Linux Mint 16 provides are new USB formatting and imaging tools that enable users to easily create bootable USB sticks. In this slide show, eWEEK takes a look at some of the new features in Linux Mint 16.

Clement Lefebvre proudly announced a few minutes ago that the final bits of the highly anticipated Linux Mint 16 operating system were available for download.

Linux Mint 16 "Petra", based on Ubuntu 13.10, was released recently and is available as usual in two editions: MATE and Cinnamon. Let's take a look at what's new.

This past week the final release candidate (RC) for Linux Min 16 debuted, with both Cinnamon and MATE desktop editions.

Linux Deepin 2013 has been released with various improvements and enhancements as well as two new applications: Deepin Terminal and Deepin Game Center.

It is a Chinese distribution and one of the very few Linux distributions that's actually bringing something new to the table: From custom apps to a new desktop environment built atop GNOME 3 technologies called the Depth Desktop Environment.