01.03.15
Gemini version available ♊︎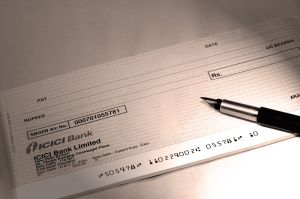 Summary: The latest reports about Gates' attempt to buy the hearts and minds of the young generation by taking over the schools system in the US
THE Gates Foundation has been Bill Gates' private front group for advancing his for-profit interests under the guise of goodwill or charity. Gates is not the only plutocrat who uses such mechanisms to camouflage his agenda, but he is probably the biggest among them. A lot of charities are basically a sham (self-feeding money vacuums that call for public input or taxpayers' money) and explaining to the public why this is so is not harming charity but defending the integrity or real charities. They have gotten a bad reputation because of people who exploit them, not just for tax-exempt status.
"The thing that motivates Gates to get involved is that he profits from it."The other day there was a widely published report about Gates' intervention in a taxpayers-funded system that he seeks to privatise for profit (we wrote many articles about Gates' abduction of the US education/schools policy). It is probably the biggest and most lucrative such system except the US Army (trillions in money flow, excepting black budget). "When he took the stage," said the article, "Bill Gates used the word "naive" — four times — to describe himself and his charitable foundation."
Well, apparently he is not willfully ignorant. He knows damn well what he is doing. Valerie Strauss, a respected critic of Gates, recently wrote about Bill Gates buying agenda in the US public sector, primarily education. Her piece in an American journal of record stated: "In terms of dollars spent, Gates is the leading billionaire/millionaire who has poured money into school "reform" in recent years. Such philanthropy has raised questions about whether American democracy is well-served by wealthy people who pour so much money into their pet projects — regardless of whether they are known to be useful in education — that public policy and public funding follow in their wake."
Here is an article about this original report from Strauss:
Gates has been credited by some and blamed by others for the spread of Common Core, which was initially adopted by 44 states and the District of Columbia. Since then, several states have repealed Common Core altogether, while others are making changes to the testing or are reviewing the standards.
The thing that motivates Gates to get involved is that he profits from it. It has nothing to do with sharing, it is about power. Moreover, based on this other new report, Gates is now giving cheques to the White House, possible in order to promote Windows in computer science:
The White House also announced $20 million in private donations to train 25,000 computer science teachers by 2016. Donations came from companies like Google and Microsoft and individuals like Bill Gates, Napster founder Sean Parker, LinkedIn co-founder Reid Hoffman and others.
Notice how both Microsoft and Bill Gates put money in there. Microsoft is not a charity, so we can safely assume that the monetary gift has been justified as serving Microsoft's bottom line. █
Permalink
Send this to a friend