04.24.15
Gemini version available ♊︎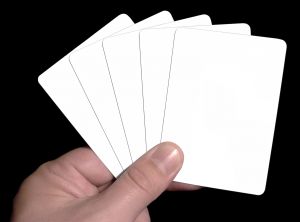 Summary: Intellectual Ventures is bluffing with software patents, but this time around it doesn't get its way
Übertroll Intellectual Ventures, a Microsoft-connected patent troll which occasionally attacks Linux and Android (even recently, as early as this month), took another patent parasite to court. That parasite is known to many as Trend Micro and it not only attacked Free software with patent lawsuits, but also with words, as we showed here before.
While we have sympathy for neither party because Intellectual Ventures acts as a Microsoft front and we called for a boycott of Trend Micro several years ago, there is a worthwhile story from Reuters that's going around the world right now (UK, US/International, and India) and it says that "A U.S. judge has invalidated two patents owned by Intellectual Ventures just weeks before its lawsuit against Japanese security software provider Trend Micro Inc over the same patents was set to go to trial."
"U.S. District Judge Leonard Stark in Delaware said on Wednesday the two patents were too abstract to deserve legal protection.
"The ruling likely means Intellectual Ventures' infringement trial with Trend Micro will not proceed."
This is significance from a legal perspective pertaining to patentability of software in the US.
There is more about this in legal (as in lawyers') sites. This latter one says: "A Delaware federal judge on Wednesday held that two Intellectual Ventures LLC antivirus patents are invalid for claiming abstract ideas, likely slashing a $17 million infringement verdict against Symantec Corp. and shutting down an upcoming trial against Trend Micro Inc." █
Permalink
Send this to a friend