11.25.15
Gemini version available ♊︎
There's the belief that from destruction come profit opportunities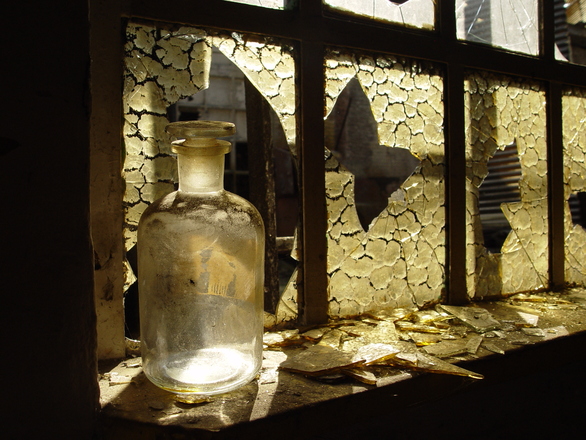 Summary: The plague which is widely known as patent trolls (non-practicing entities that prey on practicing companies) is being spread to Europe, owing in part to misguided policies and patent maximalists
MANY people are very much familiar already with the "Broken Window" fallacy. To quote this short article about it, "natural disasters, wars, and other destructive events can boost an economy's production because they create demand for rebuilding work."
"The US patent system, much like the Chinese one, strives to maximise the number of patents (a misguided goal)."Last month we pointed out that patent trolls were entering Europe. These are parasites. They are usually confined to operate within the borders of the US, but a poorly-implemented (to benefit the rich) 'globalisation' of patent systems means that more of them can expand their arsenal, extend their horizons, and unleash rage upon European businesses. We have covered many examples in recent years.
The US patent system, much like the Chinese one, strives to maximise the number of patents (a misguided goal). How else can such incredibly high approval rates be explained? It's no wonder that a lot of domains like programming can now suffer from patent lawsuits in the US. According to this new decision: "Following jury and bench trials, the court found that plaintiff's network security patent was not invalid for lack of patentable subject matter and found the claims were not directed toward an abstract idea. "Plaintiff contends that contrary to Defendant's overgeneralization of claim 1 of the [patent-in-suit], claim 1 covers a specific technique of protecting computer networks."
See? Software patents. An abstract thing. Patented! Welcome to the alternative universe where programs that are reducible to a sequence of numbers (to be fed into a processor or processed/solved using pen and paper) are covered by broad patents, not just copyrights. Where would that leave science and technology in the long run? It would just leave science and technology on the run.
"The largest publicly traded patent-holding company will have to pay online retailer Newegg $15,000 after bringing a frivolous appeal."
–Joe MullinAccording to some new reports, e.g. [1,2], Unwired Planet (formerly Openwave Systems, which we mentioned in [1, 2, 3, 4]) now uses software patents pertaining to networks in order to troll Android (Linux-powered) players, namely Samsung and Huawei. Patent maximalists don't seem to mind this. The significance of this is that it all happened in a UK court, not some distant district of Texas (the rocket docket for trolls).
Speaking of patent trolls, the Microsoft-connected troll Acacia (already attacked Red Hat several times over the years) is said to have lost again. As Joe Mullin put it: "The largest publicly traded patent-holding company will have to pay online retailer Newegg $15,000 after bringing a frivolous appeal.
"The order brings to a conclusion what was a once-classic example of sprawling "patent troll" litigation. In 2010, AdjustaCam LLC, a subsidiary of Acacia Research Corp., filed suit (PDF) in Eastern Texas against dozens of companies, saying that they infringed US Patent No. 5,855,343, which describes a type of movable camera clip. The list of defendants included camera makers like Gear Head and Creative Labs, as well as retailers like Amazon, Newegg, K-Mart, Overstock.com, and Wal-Mart."
This happened in Eastern Texas, but now we see similar things happening in London. It's not getting any better; it gets worse over time. People in Europe should watch these developments and trends with some concern.
Speaking of Eastern Texas, see this new article about trolls:
Texas Patent Law as If Roy Bean Were Still On the Bench: "Hang 'Em First, Try 'Em Later"

East Texas is really a very nice place. The people are friendly. Living is relatively easy amongst the "Piney Woods." The region is more like the Old South, or the southeastern U.S., than the scrub brush and high plains that many usually think of when they think of Texas. Riddled with rivers, creeks and bayous the climate lends itself to the growth of Spanish moss and bald cypress. But recently it is another climate in East Texas that has attracted the most attention – its lawsuit climate.

The US Chamber's Institute for Legal Reform recently released its annual lawsuit climate survey and Texas continues to fail, recently dropping again after some slight improvement in the last couple years. The Lone Star ranks an embarrassing 40th out of the 50 states.
Given the direction of the EPO's management, Europe might soon become the same, little by little. The UPC would certainly contribute to this, for reasons we explained here many times before. █
Related/contextual items from the news:
In March 2014, Unwired Planet sued several smartphone makers over various patents it had "acquired" from Ericsson. Actually, "acquired" misses the key commercial point here. In April I took a closer look at the related arrangements and couldn't help but conclude that this was just a pseudo-sale of patents and simply an act of what is commonly referred to as "privateering."

Licensing company Unwired Planet has scored a double victory at the English High Court after it ruled that one of the company's 4G standard-essential patents (SEPs) is valid and was infringed by Samsung and Huawei.

Mr Justice Birss handed down his judgment today, November 23.

The judgment is the conclusion of the first of five trials concerning the validity and any scope of infringement of Unwired's five European SEPs, as well as a non-SEP, by Samsung and Huawei

Samsung and Huawei argue that the patents are invalid.
Permalink
Send this to a friend