02.14.17
Gemini version available ♊︎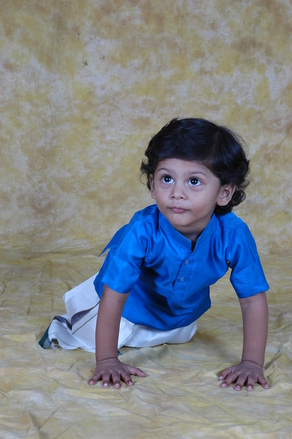 Summary: India turns away a foreign corporation that attempts to use patents to shut down (or destroy the business model of) an Indian company
TECHRIGHTS typically focuses on software patents in India when it speaks about India, but it also commends India for adjusting/tuning patent scope based on the interests of the Indian population, not some foreign monopolists. This is why patents on medicine in India (or scarcity thereof) are often cited here.
Recently, based on this report from Spicy IP (a rather popular blog):
On 20 December 2016, Justice RK Gauba of the Delhi High Court heard an interlocutory application under Order 39 Rules 1 and 2 of the CPC filed by Bayer Intellectual Property GmbH in a suit concerning IN225529 (3275/DEL/1998) against Ajanta Pharma Ltd. Bayer asserted that the patent covered vardenafil, a drug used to treat erectile dysfunction, and that Ajanta was manufacturing and selling the drug under its brand Valif.
IAM, the patent maximalists, are expectedly unhappy about this. Today they wrote this blog post:
The German pharmaceutical maker had sought – and in December last year received – an injunction stopping Ajanta Pharma from manufacturing or selling its product Valif, which Bayer says infringes its patents on a compound called vardenafil. According to Balaji Subramanian over at SpicyIP, the case looks pretty cut and dry: "As far as the Indian market is concerned, it seems fairly clear that Bayer has exclusive rights to manufacture and market the drug." But on 29th January, the Delhi High Court amended that injunction so that Ajanta is only prevented from selling and distributing the drug in India itself. The court ordered the Indian company to keep accounts of its overseas sales for potential royalty payments, but it can carry on its business otherwise. Ajanta's successful argument was based on the fact that Bayer was not "working" the patents in India.
This lack of injunction 'potency' in India may be relevant to software patents (although they do not in principle exist in India, except when examiners are tricked into granting). But the main point here is, India recognises that it's not in its public interest to leave generics vulnerable (rendering a lot of poor people dead). We wrote about one such case in the US just one day ago. What about other patent offices or countries? Well, we shall write about the EPO very soon, showing just how it appears to have climbed up the bed of the pharmaceutical giants.
Also in the news today is this report from IP Watch [1] (listed in our latest daily links). It shows that India leads the way and fiercely supports this cause, which is putting lives before patents (when patents themselves threaten lives). The above case is about erectile dysfunction (impotence), which isn't a 'life or death' condition, but one can extrapolate from this one case to various more severe situations, including future/prospective cases. █
Related/contextual items from the news:
Resistance to high prices for hepatitis C drugs is ongoing as five new challenges against patents have been filed in India and Argentina, according to sources. Those challenges aim at allowing the production and distribution of affordable generic versions of new hepatitis C medicines (direct-acting antivirals).
Permalink
Send this to a friend