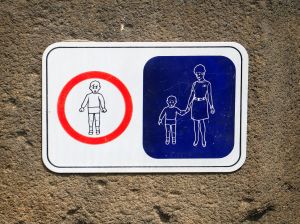 Peace with IBM and OIN -- not hostility -- will make Free software safer
Summary: Analysis of the latest motions against OIN and against IBM, courtesy of Müller
AS the conversation with Florian Müller carries on, we are hoping to find out why he supports a Microsoft-backed fight against IBM (which has quite a monopoly on GNU/Linux in the mainframe). We are trying to show both sides of this story rather than be directly involved in the argument.
Müller has written
a new post
about "four alternative ways to improve the Open Invention Network's patent license agreement" where he says that "Journalists are also puzzled"; well, actually, if they are baffled, then it's probably because he puzzled some of them by posting the material which he mass-mails to many journalists. A lot of people may not know this, but it's only fair to say that Müller sends many mails separately to a lot of people who write about the subject. It would at least be honest to mail one message with a list of recipients who get an identical message.
So anyway, to many journalists
there is no controversy at all
here (
exception among Microsoft boosters like Gavin Clarke
and others who are apathetic or hostile towards GNU/Linux). Müller is trying to change that and "In a new blog posting," he told us, "I explain the biggest problem I have with the OIN's patent license agreement in a way that programmers and other non-lawyers can understand, and then outline four alternative ways to address the problem identified." For those who have not seen Müller's previous rants about the OIN, start around [
1
,
2
,
3
,
4
].
We too are critics of OIN, but it does not go as far as it does for Müller, to whom IBM is the worst thing since The Plague. Actually, IBM's practices in IT have so far been rather benign, at least over the past decade. Müller paints a target on the wrong company, unless he can provide more compelling evidence.
Müller has also been writing on the issue of codecs and at times criticising WebM [
1
,
2
,
3
]. "Now the FOSS detractor [Müller] is attacking Google's VP8/WebM," wrote Pamela Jones in Groklaw some days ago (regarding his new post about WebM). "There's your "freedom fighter," boys and girls. Is there anyone or anything FOSS he *doesn't* find fault with?"
Here is a portion of
another new rant from Müller
(also about OIN):
It's easy to see why IBM wouldn't want the list to include the Hercules open source mainframe emulator. Its patent pledge shows that it likes to redefine its commitments. But if Red Hat and Novell determined that some OIN patents might hurt a competitor of theirs like Mandriva, they could also use the OIN for that purpose.

The OIN's definition of the "Linux System" changes all the time. Since it's version-specific, that's inevitable until they adopt a fair, reasonable, non-discriminatory, reliable and transparent approach instead of the current scheme.
"Maybe this is of interest with a view to future articles on Linux patent issues," Müller told us. Well, actually this is possible to resolve with an open letter or an E-mail. We covered this subject before and OIN's scope of coverage is not the principal issue. It is true that OIN needs to be more transparent and communicate better with the public. Instead, OIN guards its image and keeps silent on the topics which matter (so does IBM). Over a year ago the OIN approached me with an offer of an interview to publish with OIN's CEO. I took the offer and typed up a few hard questions (but mostly easy ones), such as the OIN's vulnerability in defending against patent trolls. Suddenly, the same OIN which wanted me to interview the CEO lost interest in this idea. They must have wanted just a one-sided story and my sceptical questions did not guarantee it. So here's just one anecdotal story about an area where the OIN must improve.
"Florian Mueller is busy on Slashdot trying to rally the community against IBM, and getting absolutely nowhere, I notice."
--Pamela Jones, GroklawMoving on a bit, regarding Müller's support of Microsoft's side in the mainframe case, Jones writes at Groklaw (citing IDG): "I see Maureen O'Gara is writing supportingly of NEON. And Florian Mueller is busy on Slashdot trying to rally the community against IBM, and getting absolutely nowhere, I notice. By the way the headline is wrong. There is no "Open Source" complaint, and the community doesn't much like being used like this. The FOSS community is made up mostly of geeks. That means brains are not in short supply. And they can recognize phony issues when they see them. And they know how to research and figure out who is really behind all this. And frankly, the FOSS community supports the rights of any programmer or company to license its work and defend it from Psystar-like attacks. That may be news to Hollywood, but the GPL is a copyright license, and it is also defended when required."

Speaking of IBM, a few days ago we wrote about the software patents situation in New Zealand. The role of IBM was mentioned by us because a lobbying front backed by IBM pushed for software patents to be legal in New Zealand. Here is a recent article about this front, which Microsoft supports too (many American multinationals are listed). From the analysis: [via Groklaw]


What influence does NZICT have on Government Ministers?

When asked whether they thought the Government would go through with the recommendation, he assured me (with a knowing smile) that "they'll definitely reconsider their position, and reopen the issue for discussion". When asked how this could be achieved given Simon Power's strong statement in support of excluding software patents, the board member admitted he was surprised by that as well... and said that it would certainly make their eventual reversal more troublesome (but he didn't doubt that the Government would reconsider their position and make the "right choice", i.e. retaining software patents).

Their apparent access to ministers through private channels seems somewhat dubious, as does their (perhaps misguided) sense of their ability to influence government officials. This is disturbing and warrants further exploration.
In summary, recommendations ought to be made that OIN should answer the hard questions, that IBM should make a public statement about its software patents policy (if IBM lobbies for software patents as
it does
, then it ought to just admit this), and it will also be useful to know
the role of Microsoft in the mainframe case
. If people like Müller care about software freedom, then they will cease to tease IBM in this area. The criticism is misdirected and exaggerated. IBM does many good things for Free software.
⬆