Open Source Community Harmed by Acquisition
Dr. Roy Schestowitz

2011-01-10 15:35:37 UTC
Modified: 2011-01-10 15:35:37 UTC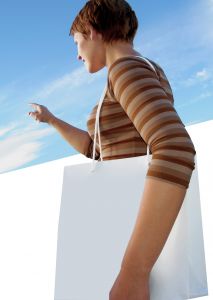 Summary: Friends and offsprings of Microsoft keep shopping for some of the pillars of the Open Source community, which also weakens the Free software community
Black Duck, a proprietary software group with Microsoft roots, is slurping up a lot of open source firms, this time Olliance Group. It's "more of a Black Ostrich [than a duck] given its size," remarks Dr. Glyn Moody, who cites a press release that says:
Black Duck Software, the leading global provider of products and services for accelerating software development through the managed use of open source software, today announced it has acquired The Olliance Group, a privately-held independent open source business and strategy consulting firm. Terms of the deal were not disclosed.

Andrew Aitken, Founder of the Olliance Group, and Greg Olsen, Senior Partner, will join Black Duck. Olliance Group will be managed as a wholly owned and independent business within Black Duck Software. Aitken will serve as General Manager of the Olliance Group business unit, and also will continue to independently organize and manage the Open Source Think Tank, the industry's premier event at which thought leaders from around the world gather to discuss the future of commercial open source.
The growing intersection between Microsoft/proprietary software and the "Open Source" world worries us because it dilutes what remained of Free software and gives Microsoft more control, as currently acknowledge also by
this long analysis
of
Mono
. It credits much of the criticism to us:
As first thing i want to say that i'm not so well informed about the background of the Mono project, his licenses model and possible implications, and I'm trying to get an idea after reading a few posts on techrights.org.
The principal problem with Mono is not the patents, it's the control by Microsoft and circles it employs, such as Novell. Leverage can be (mis)used in all sorts of ways. Patents just add 'teeth' this this leverage, which embodies APIs.
⬆
"The reasonable man adapts himself to the world; the unreasonable on persists in trying to adapt the world to himself. Therefore all progress depends on the unreasonable man."
--George Bernard Shaw