From UNIX Battles to .NET Battles
Dr. Roy Schestowitz

2011-01-26 16:16:04 UTC
Modified: 2011-01-26 16:16:04 UTC
Looking for reasons to sue Linux...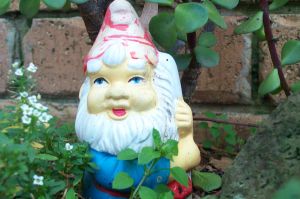 Summary: Wayne Gray's case against Novell proceeds and opinions about Mono continue to come
Novell's disputes over the UNIX trademark/copyrights withstanding (Gray vs Novell*, not just SCO), there are many questions arising because of Novell's passage of nearly 1,000 patents to CPTN, which Microsoft is heading [1, 2, 3, 4, 5, 6, 7].
The key question is no longer just who gets UNIX copyrights. There is another question about patents now, as Novell helps feed the direct competition of GNU/Linux. It even puts this competition right inside the body of GNU/Linux (e.g.
Mono
) and the leader in this area, Red Hat, repels it continually. "Mono Vs Fedora: More Facts, less opinions" is a
new post worth reading
. To quote some bits:
I, and looks like many of Fedora's contributors too, think like Free Software Foundation. Make a system Mono dependent is a gratuitous risk, because it's based in Microsoft tecnology, who have patents over this tecnology. Must I say any thing else?

If you said yes, very well, I'll say more. Why will you use your enemies' pencil if you have yours? Why will you eat the apple of your neighbor, if in your yard there's a lot of them? You'll assume the risk of being without the pencil some day or hungry, this is a fact. You have no control about your enemies' pencil or about the apples of your neighbors. If you begin to write better than your enemie, you're using theirs pencil, and he's able to stop you from writing. If you eat much of the yours neighbor's apple, he'll not give it to you anymore.

I'm trying to say that we lose many applications like Banshee, Tomboy and many others if Microsoft simply use the power of the patents it acquires. And can you imagine the size of the problem if in this day your system is stuck with that language.
We recently mentioned how
Fedora drove away Mono boosters
. Canonical ought to do the same because
the next release comes with at least 3 Mono-based applications
.
⬆
_____
*
This was covered by Groklaw before (e.g.
here
), but it is still going on.