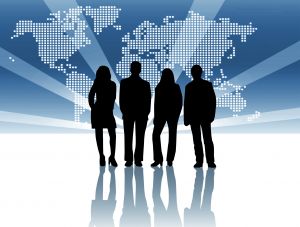 Summary: Legal manipulators and the companies which hire them become gatekeepers that prevent competition by assembling cartels
HERE at Techrights we are disappointed that the Free software question becomes so hinged on software patents but we are pleased that people wake up and realise that unless this issue is tackled, software freedom will eternally be impeded. Techrights was actually born as "Boycott Novell" only because of the need to fight back against software patents. It is even sites like Tux Machines (usually very technical and Linux-focused) and OStatic (focusing on Open Source more than software freedom) where Susan Linton can recognise the importance of these issues. After a long downtime she wrote:
Looks like I missed the Texas Bedrock vs. Google infringement suit decision too. This could be a rather big deal for all who use Linux. Seems Bedrock's patent is so loosely worded and concerns such a basic function that any Linux distribution or developer could be in violation. Instead Bedrock is going after companies with deep pockets. Most lawyers and juries know so little about technology that they can be convinced of actual infringement. Even if justice prevails, these companies have spent more than the actual judgment in legal fees. There was a time and place where patents served a real purpose, but the system has been so gamed that it no longer works properly.

Speaking of patents, seems that Novell and CPTN has had to change the terms of their deal concering the sale of hundreds of patents. It seems the Department of Justice has decided that the sale of these patents to Microsoft and friends could (and probably would) jeopardize the ability of Linux and other Open Source projects to compete (or even develop) in the operation system arena. So apparently now Microsoft has to sell Attachmate the patents and all will be subject to Open Source licenses.
Then, her colleague/boss Sam Dean
wrote about CPTN
, which many people shy away from because it is seen as a "controversial" subject. Yes, all progressive actions are controversial in their times. Dean wrote:
No doubt, as the DOJ scrutinized this proposed patent deal, there was much complexity in the analysis. Novell goes back to the early days of local area networking and the PC industry, and its patents are influential and valuable. It's good news that a Microsoft-led consortium won't be permitted to simply run roughshod over the power of those patents. Oracle, Apple, and EMC are included in CTPN Holdings as well.

"To promote innovation and competition, it is critical to balance antitrust enforcement with allowing appropriate patent transfers and exercise of patent rights," said Sharis A. Pozen, Deputy Assistant Attorney General of the Justice Department's Antitrust Division. Amen.

Our original conclusion in the wake of the Novell buyout was that it would benefit Red Hat, and yesterday, Red Hat's stock jumped in the wake of new analysis that reached that same conclusion. The jump in the stock came after a research note from Piper Jaffray analsysts was released concluding that "44% [of business survey respondents] indicate that businesses will spend more on Red Hat due to uncertainty surrounding Novell's future as part of Attachmate, while only 4% expect the opposite."

This conclusion from Piper Jaffray's survey was implied the instant the Novell deal was announced. Make no mistake, Red Hat is the big winner in the wake of the Novell deal, and the tech giants behind CTPN Holdings have had their wings clipped in the wake of it, which is good news for open source.
Then came
this column
from a good author:
In a move designed to protect the free and open source software (FOSS) community, the U.S. Justice Department has intervened in an intellectual property case involving four dominant IT enterprises. The transaction involves software developer Novell (Nasdaq: NOVL) and a consortium made up of Microsoft (Nasdaq: MSFT), Oracle (Nasdaq: ORCL), Apple (Nasdaq: AAPL) and EMC (NYSE: EMC).
And
another good piece of insight
(sorry, we lack the time to comment on it today):
While the Novell/CPTN sale went in favor of the open source community, Google lost a $5 million judgment in an East Texas courtroom. Bedrock Computer Technologies successfully sued Google (NASDAQ: GOOG), alleging that the search giant infringes on U.S. patent #5,893,120, which it owns. According to Bedrock, Linux 2.4.22 and onward, as used by Google, infringes on its patent.

Google may have lost the first round, but this battle is far from over. Google will be fighting back in an appeal, as will other Linux vendors, including Red Hat.

Ultimately, the goal is to have the Bedrock patent declared invalid, though as is the case with anything in the legal system, it will take time.
The latter issue is particularly relevant and we provided links about it earlier in the week. Just a few more thoughts ought to be added, firstly contesting
incorrect reports which say that "Google pays"
. Google will appeal, not pay, so this is just one among many headlines that can be very deceiving and frightening to adopters of GNU/Linux, e.g. [
1
,
2
,
3
]. The matter of fact is,
Linux at Google is winning
and those who claim otherwise typically turn out to have always had an agenda against Linux, even a vendetta. One of them
carries on with her usual tabloid-like commentary
. Yes, proprietary software is not so hot on GNU/Linux, so foes of Linux would use that against the platform. it's basically about Adobe's junk (Trash plug-ins and the likes of that) exiting from Linux while Google ushers in replacements such as WebM for video, further building a patent pool to advance that goal [
1
,
2
] (it is called a "Cross-Licensing Initiative"). Apple's aggression against free codecs like this one helps show why a patent pool like CPTN is malicious. The same goes for the MPEG-LA pool. Some of these pools, unlike OIN, are run by aggressors; OIN and other Linux-oriented pools can really do little or no harm because of the terms under which they operate. As MSF
puts it these days
: [via
Groklaw
]
These animations explain why people in developing countries can't get the HIV medicines they need to survive and how setting up a 'patent pool' could change that.

MSF calls on researchers and pharmaceutical companies: put your patents in the pool!
Doctors Without Borders suggests a patent pool, so not every such pool is malicious by design. It is important to recognise this fact because Linux foes like Microsoft Florian use spin to distort these facts. They just won't stop spreading their lies.
⬆