Boycott GoDaddy
Dr. Roy Schestowitz

2011-12-23 21:05:58 UTC
Modified: 2011-12-24 20:38:25 UTC
Guest post by iophk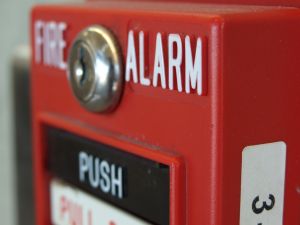 Summary: Despite an attempt to respond to public backlash, GoDaddy is an enemy of your Internet freedom
GoDaddy has gone from supporting SOPA to a more luke warm position of not supporting it. Not supporting is not the same as actively opposing it. It might help fight SOPA to encourage users to move their domains from GoDaddy now and send them a note to help *prevent* this bill being passed. E-mail them directly.
There are many other registrars available. Listed below in no particular order are some of them, to get the ball rolling. Some are offering coupon codes related to SOPA or GoDaddy for further discounts.
+
http://internet.bs/
+
http://www.domainsite.com/
+
http://www.dynadot.com/
+
http://www.namecheap.com/
SOPASUCKS +
http://order.1and1.com/
+
http://www.hostgator.com/
NOSOPA +
http://dreamhost.com/
NOTOSOPA +
http://gandi.net/
+
https://dnsimple.com/goodbye-godaddy
+
http://www.networksolutions.com/
It is possible to transfer even if recently renewed or registered. Years paid in advance for a domain will always transfer to a new registrar.
Vote with your wallet.
⬆
NB - This site was originally registered with GoDaddy, but we dumped them last year.
Update
: A contributor of
Techrights
has just received the following:
-----Original message-----

From: Fight For The Future info@fightforthefuture.org Date: Sat, 24 Dec 2011 14:29:58 -0500 To: - Subject: Boycott GoDaddy

Happy Holidays -- we have some great news to share.

We've just won two huge battles in the fight against Internet censorship -- everything you are doing is working! First off, the House of Representatives failed to move SOPA out of committee! Why? Because their offices got swamped with phone calls and overwhelmed by the snowballing opposition. Thank you for helping make that happen.

Second, in response to the boycott of GoDaddy, the web hosting company just made a public announcement that it's dropping its support of SOPA. Amazing what you have made happen.

Yet, we can't let GoDaddy off the hook just yet. GoDaddy supports the Senate version of SOPA, called the PROTECT IP Act (PIPA). The boycott has to continue -- Please click here to pledge to join it:

www.godaddyboycott.com

Please join us in holding GoDaddy accountable, until they drop any and all efforts to support not just SOPA, but also its Senate cousin, PIPA. The boycott already worked to get GoDaddy to change their position on SOPA, now we urgently need to hear from GoDaddy about PIPA too.

So what's next?

The PIPA bill is still alive and strong in the Senate, and could be voted on in January. Like SOPA, it threatens free speech, innovation, and the basic structure of the Internet.

Keep transferring your domains from GoDaddy until they fully come out against PIPA and SOPA. They need to send a letter to Congress making their opposition to both bills clear -- Click here to join the cause.

www.godaddyboycott.com

Thank you for all that you do -- it is working!

Tiffiniy & Phil

Fight for the Future