"Gates has created a huge blood-buying operation that only cares about money, not about people."
--AIDS organisation manager, December 2009 (New York Times)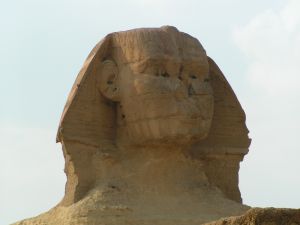 Summary: Criticisms of monopolisation in the medical field and another appointment from a drug company, consisting and reinforcing yet another conflict of interest
THE NEW empire of Bill Gates seeks to monopolise more areas of life, not just software. Some of the tricks are familiar, including the attack on dissent and marginalisation of competition.
We have
a wiki page for the uninitiated
and today we present a recent article where Gates is called "public health dictator" because
he ought to be called that
. To quote a weak response to it:


Last week, Laura Freschi and Alanna Shaikh published a piece in Alliance magazine that raised some interesting and thought-provoking question about the role of the Gates Foundation in setting the global health agenda. They conclude that Gates is becoming a "public health dictator" because of his financial resources and the power and influence that come as a result. They are, of course, not the first to complain about Gates's focus on technological solutions to global health challenges. Some of the most recent grumblings were in response to the Foundation's "reinvent the toilet" campaign this year, but similar concerns have been voiced for years. The Foundation places too much emphasis on technological innovation and "quick fixes"; their undue influence diverts funding from other priorities; their goals are not realistic. These are all valid concerns which deserve to be voiced (heck, we have already written about it here), particularly in a field where nearly everyone has a different opinion on how problems should be solved.
This article is actually somewhat of a coverup, but we link it here anyway. It is worth noting that around the same time
a bully called Tachi
, the head of health, left the foundation, only to be
replaced by another guy with a conflict of interest
. To quote:
Mundel succeeds Tachi Yamada, who came from GlaxoSmithKline (GSK) to run the Gates Foundation global health program.
He comes from Novartis, which
we previously wrote about in relation to Gates
. One point that we emphasises is that such appointments help sell products (essentially patents) under the disguise of being 'charity' or goodwill. As a
Reuters report
helps show, Novartis gets embedded in Gates' bed even further:
The Gates Foundation, belonging to Microsoft founder Bill Gates and his wife Melinda, could poach Novartis's head of global development, a Swiss newspaper reported on Sunday, citing two sources.
This will be good news for Novartis, which will now have one of its people lobby politicians to buy drugs at taxpayers' expense. He can lobby them not as a corporate head but as "charity" guy. Wonderful loophole and guess who is investing (for profit) in those drug companies? Bill Gates of course. This not only affects healthcare but also other areas where Bill Gates became a dictator. Another example will be given in the next post.
⬆