A matter of protectionism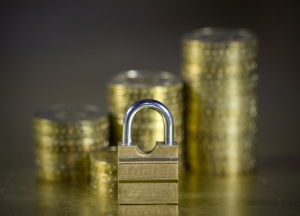 Summary: The company which hardly pays any tax is busy trying to tax GNU/Linux, Android, and all hardware in the OEM channel
T
HE OTHER day somebody told us that
Wine had been put in bed
with
Mono
-- a move which can raise all sorts of flags. Following the
"sabotage" of Android as a Java-like or Java-oriented platform
we are seeing development -- not runtime -- being tilted in Microsoft's favour (with Microsoft patents as opposed to Oracle's).
Phoronix
noticed the Wine move as well as
the Android move
from Xamarin
. It also made apparent that
Ubuntu developers
started talking about Mono after they had dumped Mono from the default installation:
Ubuntu developers are currently exploring the possibility of using Mono AOT to reduce start-up time, allow for better memory sharing, and for greater performance optimizations.
It is worth noting, however, that this need not affect the installed-by-default software, so the risk of patent tax on Ubuntu is not quite there. The cause for alarm comes from elsewhere. Compare that to
Dell's
odd situation
(deal with Microsoft/Novell and odd "Ubuntu tax" [
1
,
2
]). Also reconsider Wyse's relationship with SUSE [
1
,
2
,
3
] and notice the fact that
Dell recently bought Wyse
(and some patents too along with the bundle). What this can lead to is Dell paying more money to Microsoft for the use of GNU/Linux. In Indonesia, Ballnux
entered education
, meaning that there too the problem exists:
This program was initiated by the Government of Indonesia with the objective to introduce the open source and e-learning method to student and teacher. So three years ago I was contacted to help them to realize their dream, and here I'm now reporting that there are around 7300 openSUSE installation in 350 elementary and junior-high schools. We also use SLES in servers to provide repositories and e-learning materials in SCORM using Moodle. This is work in progress. We educate teachers to use openSUSE and also creating learning material so it is always in beta stage I think :D
We recently
explained why this helps SUSE
, which pays Microsoft for GNU/Linux. Some distributors of Android do the same thing, which is why Motorola tablets are the only ones I consider buying right now. It's part of the need to reward those who stand up for what's right. It's worth noting that some people care about what's just, not what's "legal" (e.g. software patents in the US), whereas others care about what's in law and not about what's just, ethical, and reasonable. In later posts today I shall deal with the Motorola case in isolation and say more about the changes of laws by corporations, not people (democracy derailed).
As Adrian Kingsley-Hughes
shows
, Microsoft is also trying to tax OEMs right now:
So, the OEMs make money from installing crapware onto PCs, and now Microsoft is making money removing it. Makes you realize why more and more people are buying Apple hardware.
Microsoft cannot really sell physical products (it tried Zune, phones, etc, but failed), so it focuses on trying to tax everything. People need to take a stance and actively work to save IT from Microsoft. Scapegoat is not what Microsoft is, scapegoat is the Free software community which gets damonised for merely standing up for justice, just like Wikileaks and others.
⬆