European Patent Office (EPO) Starts New Year With Hogwash
Dr. Roy Schestowitz

2016-01-01 12:32:20 UTC
Modified: 2016-01-01 12:32:20 UTC
Lipstick on a warthog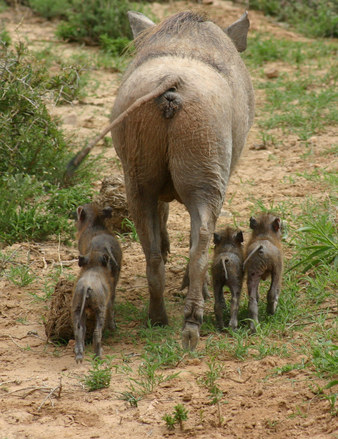 Summary: Only hours after the new year kicks in the EPO kick-starts what seems like a new PR (or 'damage control') strategy which gives the illusion of patent neutrality
ALMOST nobody writes anything on the morning of January 1st, let alone goes to work. But the EPO, desperate for a fresh start, now responds to the scandal involving prioritisation of large companies (see context) by announcing change of policy when nobody is even supposed to be at the Office. Not even journalists are around. What seems like 'damage control' was even restoring activity or bringing back to life the Twitter account of the EPO (for the first time in a long while). It's not a scheduled (automated) publication. Someone appears to be working just on that.
It's not hard to see who the EPO
really
works for. Just watch all the lobbying for the UPC, which is constructed to benefit patent lawyers and their super-rich clients (usually not even European).
Here we see a very large firm as such
, having just posted or merely reposted in another lawyers' publication its tips for getting past the 'pesky' examiners/judges (those who can reject patent applications).
"It's not hard to see who the EPO really works for. Just watch all the lobbying for the UPC, which is constructed to benefit patent lawyers and their super-rich clients (usually not even European).""2015 was a busy year for the EPO Boards of Appeal," say the patent lawyers, "with many decisions across various technical areas delivered. These included four G decisions from the Enlarged Board. Here we have provided a non-exhaustive overview of many of the decisions, including G decisions and T decisions with a distribution code of C (to board chairmen) or higher (to board member or even published in the Official Journal)."

The EFF, in the mean time, posts a review about patent trolls in 2015 (increasingly an issue in Europe as of last year, only to get worse with UPC).

EPO, we've got you watched this year. ⬆