Does changing an organism genetically (by selective breeding or gene editing) give one ownership of anything new of its kind?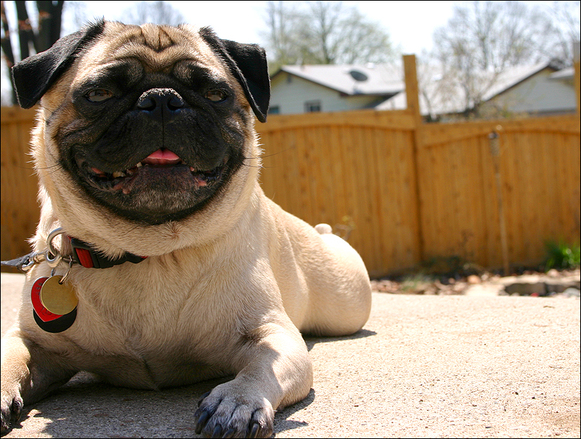 Summary: In an age of patented pigs (EPO) and plants/seeds it's important to keep an eye on the CRISPR patent dispute
OUR previous post covered the Supreme Court's (SCOTUS) upcoming decision on Life Technologies Corp. v Promega Corp. -- a case that can certainly impact patent scope at the USPTO, much like Mayo did.
In related news, CRISPR will be challenged quite soon and the patent microcosm isn't too happy about it. "Open Source Advocates Want CRISPR Technology to Be Free,"
one patent maximalist wrote
(paraphrasing the headline). Well, "Open Source Advocates" are not alone in this and the key question here is patent scope, not cost. As Benjamin Henrion
put it
, "does it take the form of a computer program?"
Well, patents on life are certainly a step too far. We need to ask ourselves who benefits here. See the new article titled
"This Is How the CRISPR Trial Will Determine Our Future"
(from Vice):
Arguments in a trial to determine ownership of CRISPR, a gene editing technology, started Tuesday in Virginia. The outcome will determine who gets ownership of an incredibly lucrative and incredibly powerful tool that has the potential to "treat" genetic disease.

Two groups are contending for the editing technology patent: on one side is MIT's Broad Institute and Harvard University, and on the other is the University of California, Berkeley.

The first patent for this technology was filed in 2012 by University of California, Berkeley, researchers for their work describing how genes could be edited in-vitro, The Scientist reported. Later in 2012, researchers at Harvard and MIT filed a patent for editing genes in eukaryotic cells—like those in a forming baby. The UC Berkeley researchers claimed the second patent violated their patent, and this week's trial will determine who gets intellectual rights to the technology.
The
following article
was sent to us by some readers over the weekend:
They lined up early Monday morning for ringside seats at the most sensational scientific showdown in the modern era.

The moment the doors opened, lawyers, reporters and hedge fund investors raced for a spot in the cramped, windowless U.S. Patent and Trademark Office in Alexandria, Va.

The tension in the room was electric, as the historic fight for the patent rights to the CRISPR gene editing technology got underway.

CRISPR (Clustered Regularly Interspaced Short Palindromic Repeats) is a revolutionary gene editing tool that allows scientists to edit DNA with unparalleled ease and precision. Two prominent public institutions — MIT and Harvard's Broad Institute and University of California Berkeley — are locked in a legal cage match, fighting to privatize CRISPR.

It could be months before a victor emerges, but the winner will walk away with billions of dollars in licensing fees and total control over one of the world's most important scientific discoveries.


The Atlantic
too has
explained the importance of this case
:
Nobody could recall such a long line at the U.S. Patent and Trademark Office. On Tuesday, more than an hour before the scheduled hearing for a bitterly contested patent dispute over the gene-editing tool CRISPR, a line of lawyers, journalists, and biotech industry execs had snaked through the lobby and across the giant Christmas tree that bedecks government-agency headquarters at this time of the year.

Of course, the dispute over CRISPR is no ordinary patent battle. CRISPR is a potentially revolutionary technique that is so broadly useful across medicine, agriculture, and industry that it could earn the dispute's winner billions of dollars. Lawyers for the University of California, Berkeley, and the Broad Institute of MIT and Harvard both argue that their scientists had invented CRISPR first.

The hearing was part of something called an interference proceeding—a piece of patent law that is quite literally archaic now. On March 16, 2013, the U.S. patent system switched the way patents are awarded: Previously, a patent was granted to the very first party to invent something; now, a patent simply goes to whoever files a patent application for an invention first. As it happened, Berkeley filed its initial patent just one day before the March 16 switchover. So here we are trying to figure out who invented CRISPR first.
"CSIRO [of CRISPR infamy received] a fair amount of undeserved bad press,"
IAM wrote
(defending CSIRO, obviously!), "some even going so far as to label it a 'troll'" because it is (see
our wiki page about it
).
Will this madness finally end, at long last?
More patents
do not
imply more innovation. The Appeals Court, according to
this new article from Mike Masnick
, also reminds us that "Patent Infringement Is Good For Competition".
"Of course," Masnick writes, "if you're playing along with the home game, you should already be scratching your head. After all, patents themselves are monopolies. So, if anything, you'd think that any antitrust argument would be focused on the patent holder rather than the patent infringer. But, here, RTI is arguing that the patent infringement itself is a form of an antitrust violation, as it's part of BD's effort to foreclose competition."
Faulty logic. For over a decade we have said the same thing about patents, even back when Microsoft used them to expand its monopoly and assert authority or reign over Novell (and by extension GNU/Linux). If only more people cared to study the real (original) purpose of patents and their impact on competition, a lot of those puff pieces about "innovation" would be long gone.
⬆