[Meme] Standing Together for Peace in Europe
Dr. Roy Schestowitz

2022-03-10 03:59:39 UTC
Modified: 2022-03-10 03:59:39 UTC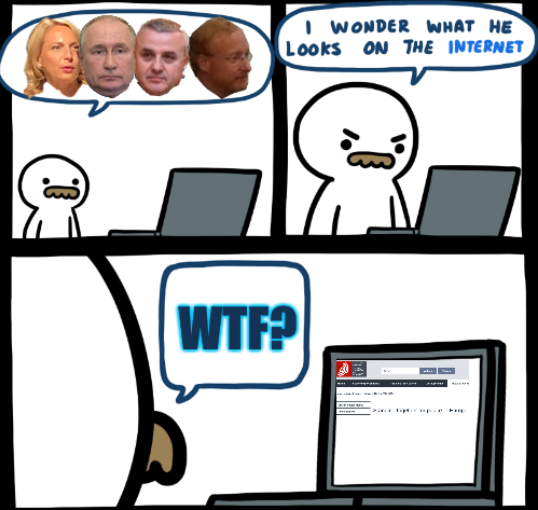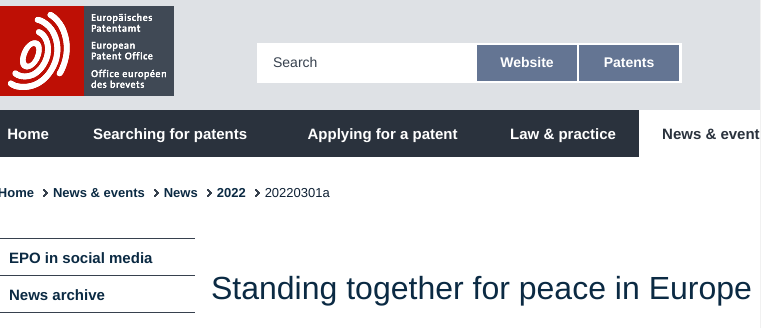 Summary: The profoundly ludicrous statement from the EPO distracts from its own wrongdoing and crimes
Recent Techrights' Posts
Web Monopolist, Google, 'Pulls a Microsoft' by Hijacking/Overriding the Name of Competitor and Alternative to the Web

Gulag 'hijacking' 'Gemini'

Forging IRC Logs and Impersonating Professors: the Lengths to Which Anti-Free Software Militants Would Go

Impersonating people in IRC, too
It's particularly sad because some of the best articles about GNU/Linux came from that site, both technical articles and advocacy-centric pieces
Growing some good in one's garden
listening to random people in Social Control Media

Reddit (Condé Nast), Which Has Another Round of Layoffs This Month, Incited People Against GNU/Linux Users (Divide and Rule, It's 2003 All Over Again!)

Does somebody (perhaps a third party) fan the flames?

Who Will Hold the Open Source Initiative (OSI) Accountable for Taking Bribes From Microsoft and Selling Out to Enable/Endorse Massive Copyright Infringement?

it does Microsoft advocacy
Toxic, acidic post in Gemini
Links for the day
a growing mountain of debt and crises
how copyright law works
IRC logs for Sunday, December 03, 2023
Links for the day

Links 03/12/2023: New 'Hey Hi' (AI) Vapouware and Palantir/NHS Collusion to Spy on Patients Comes Under Legal Challenge

Links for the day
CacheWarp AMD CPU Attack Grants Root Access in Linux VMs
IRC logs for Saturday, December 02, 2023
Links for the day
GNU/Linux news

Professor Eben Moglen: In 1991 Richard Stallman Thought GNU/Linux Was Doomed Due to Software Patents

Back when Linus Torvalds was about to release Linux Prof. Moglen and Dr. Stallman had already spent years developing GNU and refining its licence, the GPL, which Linux would later adopt
TikTok does not embrace Free speech

GNU/Linux Surges to Almost 4% Worldwide on Desktops/Laptops, 2% in Latest Steam Survey (Ubuntu Not the Top Distro)

We've fortunately bet on a winning platform
Links for the day
A straitjacket or lobotomy won't solve this issue

Links 02/12/2023: Pfizer Sued for Lies About Efficacy, Censorship of Scientific Dissent, More Pfizer Layoffs

Links for the day
by Richard Stallman

[Meme] Screenshots of Web Pages (Relevant to One's Article) Are Not Copyright Infringing Anywhere in the World

bullying and hate crimes
IRC logs for Friday, December 01, 2023
been a year!