Contents
Given the nature of code modification in the open source and free software movements, this type of software tends to stay in beta or in developer-preview status much longer than the typical proprietary software code.

Between code tweaks and full branches, modifications can muddy the code. The Google-sponsored WebM project is not much different from the typical open source project, with three exceptions: Google is throwing its financial muscle behind it, it has a long list of work items on the road map, and the company has tagged the current release as a developer preview, with a full release sometime in the future.

The newly-launched Marketstore is in preview mode at the moment, but according to Nuxeo's chief marketing officer Cheryl McKinnon, it will be ready for full launch in September. The company has upgraded its dashboard to make management and control of the apps even easier to handle.

Open source software and algorithms will play a key role in the next stage of development for the military's advanced virtual satellite system that promises to replace monolithic spacecraft with clusters of wirelessly-interconnected spacecraft modules.

The Defense Advanced Research Projects Agency's (DARPA) will next month outline the key technologies it wants to develop to build its Future, Fast, Flexible, Fractionated, Free-Flying Spacecraft or System F6 satellites. The System F6 is intended deploy what DARPA calls "fractionated modules" of current all-in-one satellites. For example, each module would support a unique capability, such as command and control, data handling, guidance and navigation, payload. Modules could replicate the functions of other modules as well. Such modules can be physically connected once in orbit or remain nearby to each other in a loose formation, or cluster, harnessed together through a wireless network they create a virtual satellite, DARPA stated.

But before you pay another kobo to Microsoft or another software publisher, consider whether you can use a free or open-source application instead. Just about every commercial application you use on a daily basis has an open source alternative.

According to a blog post by Mark Collier, vice president of business and corporate development at Rackspace, Ewan Mellor (a coder from Citrix Systems) has tweaked the OpenStack Compute cloudy infrastructure fabric so it can now support the XenServer hypervisor, and Justin Santa Barbara, a programmer who hails from database-as-a-service provider FathomDB, has added support for Oracle's open source VirtualBox hosted hypervisor.

In a posting on its Internet blog, Monday, by Mark Hatton, a senior software engineer from the BBC's TV Platforms Group, the BBC Red Button team announced the open source release of its MHEG+ toolkit under the Apache 2.0 license.

David Cutts, director of leading MHEG developer Strategy & Technology said the company would be contributing a number of overseas extensions to the Open Source pool. "We think having tools for MHEG out there is a good thing," he told Broadband TV News.

Organizations seeking a reliable ally to help defend the network should seriously consider enlisting Wireshark, a free, open source network protocol analyzer that has been around since 1998. Created by Gerald Combs and worked on by hundreds of contributing developers, this tool has been the go-to soldier in the trenches for tens of millions of network troubleshooters and the envy of almost every other open source program.

Whamcloud Cofounder and CEO Brent Gorda still is waiting to sign the dotted line with his company's first customer. Given the popularity of the open source Lustre project, he is sure that will only take a bit longer to achieve.

Events

The Apache Software Foundation (ASF) and Stone Circle Productions today announced the opening of registration for ApacheCon North America, taking place 1-5 November 2010 at the Westin Peachtree in Atlanta, Georgia.

The eleventh annual Free and Open Source Software Developers' European Meeting (FOSDEM) will take place on the 5th and 6th of February, 2011 in Brussels, Belgium. According to the conference organisers, FOSDEM is the largest free, non-commerical event that's organised by and for the community. Its aim is to provide a place for all free and open source developers to meet. Preparations have already started and a call for Developer Rooms (DevRooms) and speaker suggestions will be sent out soon.

Web Browsers

Mozilla

A HOST OF GOODIES have been announced by Mozilla in the beta 4 version of Firefox 4, including GPU acceleration.

SaaS

OpenStack and Apache Deltacloud have similar goals – building lightweight REST APIs that allow cloud provider access via an HTTP network. OpenStack is more focused on public cloud service providers and Deltacloud is more focused on private clouds.

Cassandra is an open source project sponsored by the Apache Software Foundation to push forward the development of the key value store, NoSQL system. Jonathan Ellis, who founded the project while working for Rackspace, was the keynote speaker at the Cassandra Summit held at San Francisco's Mission Bay Conference Center Aug. 10. Current uses of Cassandra include Facebook, Digg, and Twitter, which stores 15 million tweets a day in Cassandra.

The wiki page also talks about the need for a common API to help avoid vendor lock-in when moving between cloud implementations. As with Deltacloud and libCloud, it seems that Nuvem will target Infrastructure as a Service (IaaS). It is interesting to note that according to the submitters, there is a prototype under development which uses Tuscany, the Apache SCA implementation. So perhaps this effort will go some way to answering the questions around SOA and its relationship to Cloud.

Databases

10gen, the company behind the MongoDB open source code project, added automated sharding to Release 1.6 on Aug. 5 and has been airing the feature in interviews and webinars since.

Oracle

So I was a little amused to see the Oracle logo pop up when I ran the latest updates of two programs that I use quite a bit, OpenOffice.org and VirtualBox, on my Linux-based PC at home.

The two open source programs, of course, went to Oracle as part of its $7.4-billion acquisition of Sun Microsystems last year, along with Java, Solaris and MySQL. At the time the deal was announced, questions swirled around the fate of these projects, given that Oracle's open source credentials were somewhat less benevolent than Sun's.

Next month's revamped JavaOne conference, the first under Oracle's jurisdiction, will feature a keynote presentation from Oracle CEO Larry Ellison, as well as the latest on Java technologies ranging from the GlassFish application server to the JavaFX rich media platform.

The lack of love Oracle has shown for the "open source culture of Sun [Microsystems]" since Larry Ellison's company bought the MySQL database firm earlier this year has unnerved many in the FOSS world. And McAllister couldn't resist putting the boot in about the whole sorry affair.

CMS

Healthcare

The RFI recognizes pros and cons with open source adoption. Open source's attractive qualities include greater innovation caused by collaboration with the open source community, improvements in capabilities, and broader proliferation of common EHR software, the RFI states.

[...]

Responses to the RFI are due by 1 p.m. on August 25.

Business

During the last ten years Open Source has had a profound influence on both software companies and consumers of software, indirectly if not directly. And along the way, Open Source has changed, morphing itself in ways so as to become now widely accepted by all types of businesses. In many instances, the cream of the Open Source crop is software that rivals the best software created by commercial companies. Quality and reliability are no longer features which commercial vendors have a monopoly on

Government

Mr Muckleston said he wasn't part of those negotiations, and was now looking forwards – to the 2012 negotiations.

Here's a tip for the New Zealand Government – investigate open source. Subsidised is good, but there's potential for taxpayer money to be saved with completely free software. Open Office is Microsoft's worst nightmare.

Acknowledging the limits of open source savings is key to ongoing use. It's all about managing expectations: If I expect 100 percent savings and your open source solution only offers 50 percent, I won't be pleased. But lead with the real story and show me the other benefits and maybe I'll commit for the short- and long-term.

Openness/Sharing
Other moves by OEMs to push the borders of what is a netbook should mean the netbook market will be revitalized. AMD's chips set to arrive in 2011 could make 2011 a great year for netbooks. I still think ARM will continue to expand its role because the smaller instructions and instruction-set mean less bandwidth to and within the CPU. The same thing applies to internal storage. You need less if your code is more dense. There is nothing sacred about x86 instructions and ARM does not carry that baggage.

Science

Astronomers using ESO's world-leading HARPS instrument have discovered a planetary system containing at least five planets, orbiting the Sun-like star HD 10180. The researchers also have tantalising evidence that two other planets may be present, one of which would have the lowest mass ever found. This would make the system similar to our Solar System in terms of the number of planets (seven as compared to the Solar System's eight planets). Furthermore, the team also found evidence that the distances of the planets from their star follow a regular pattern, as also seen in our Solar System.

Environment/Energy/Wildlife

Finance

PR/AstroTurf/Lobbying

Katie Couric once described bloggers as journalists who gnaw at new information "like piranhas in a pool." But increasingly, many bloggers are also secretly feeding on cash from political campaigns, in a form of partisan payola that erases the line between journalism and paid endorsement.

"It's standard operating procedure" to pay bloggers for favorable coverage, says one Republican campaign operative. A GOP blogger-for-hire estimates that "at least half the bloggers that are out there" on the Republican side "are getting remuneration in some way beyond ad sales."

In California, where former eBay executive Meg Whitman beat businessman Steve Poizner in a bitterly fought primary battle in the campaign for governor, it sometimes seemed as if there was a bidding war for bloggers.

Censorship/Privacy/Civil Rights

However, it appears that some Hollywood types still haven't quite figured this out. Apparently Jennifer Aniston's representatives are threatening to sue Gawker because the site dared to post an image that it claims is a pre-Photoshopped photo of Aniston, which her people insist are doctored. Either way, Gawker is standing up for its fair use rights, and as this is the story, it seems entirely newsworthy to publish the image in question….

Internet/Net Neutrality/DRM

Frankly, I really don't understand why Amazon would leave this out of their current generation of devices. I can understand why they would want to continue with AZW and their own DRM for content sold on their own store, but frankly, Amazon doesn't sell every electronic book that you can possibly buy.

I may want to go buy specialized content from say, O'Reilly, or Cisco Press, Pearson Education, and any other vendor doing educational books, which are all adopting the industry-standard EPUB format, which was established by the International Digital Publishing Forum (IDPF). And yes, I do realize many of these vendors also provide content in PDF format, which the Kindle can read, but lets face it, PDF isn't exactly an efficient format for electronic books.

Amazon's competitors, Barnes & Noble, SONY and Apple have embraced both DRM-free and DRM-enabled versions of EPUB.

Intellectual Monopolies

If you follow the music business, you probably already know about or follow Ticketmaster boss Irving Azoff's Twitter feed, which he kicked off earlier this month by calling two different reporters "jerks," and generally jousting with some of his critics. He went quiet for a bit, but caused a bit of a stir over the weekend by announcing (sort of) that Ticketmaster had "full disclosure pricing." Considering just how much hatred there is towards Ticketmaster's "service charges," this certainly picked up some attention.
html5 != css3 rant
Summary: The alarm system mentioned in yesterday's post almost definitely ran Windows, just like the one which failed BP and helped cause the Deepwater Horizon disaster
YESTERDAY we wrote about the Spanair disaster, noting that it was almost certainly Windows' fault. The alarm system did not work, so it had nothing to do with heavy workloads. Based on this new article which we found, it seems like the alerting software used Windows as an underlying platform, so no wonder it got knocked down by malware. In many ways, this is similar to what happened to BP some months ago. The alarm system, which was intended to prevent such major disasters that end up killing animals, people, and leaking over a million barrels of oil into the ocean, was a Windows-only application and it went into blue screens of death [1, 2, 3, 4].
According to today's news, "Hacking toolkit publishes DLL hijacking exploit" [via]
The appearance Monday of exploit code for the DLL loading issue that reportedly affects hundreds of Windows applications means hackers will probably start hammering on PCs shortly, security experts argued.

"Once it makes it into Metasploit, it doesn't take much more to execute an attack," said Andrew Storms, director of security operations for nCircle Security. "The hard part has already been done for [hackers]."
How long will it take for all alarm systems to abandon Microsoft Windows? Those who put Windows on such mission-critical systems should probably be prosecuted, if not for manslaughter then for willful negligence that caused many deaths. It's not as though Microsoft's poor security record is unknown, despite Microsoft hiding the full extent of this problem. █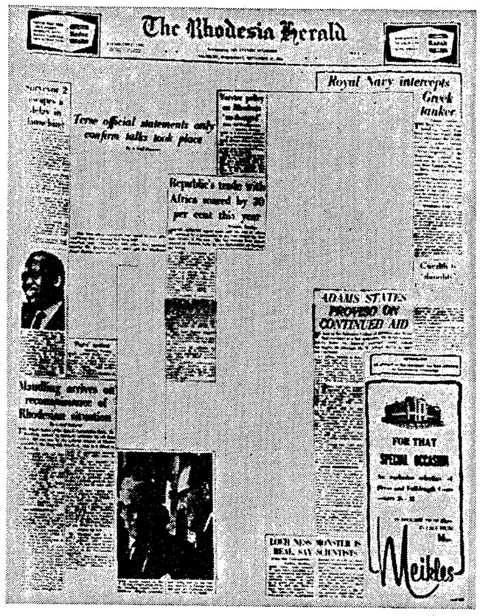 Summary: Apple continues to remove applications that it does not like from its only (centralised) installation route and Microsoft's AstroTurfer Michael Gartenberg uses the "Nazi" card to daemonise the Android applications store
THERE are many posts in Techrights about Apple's censorship against particular third-party applications. This is rarely necessary unless a program is clearly malicious (virus, spyware, etc.), but Apple censors applications for competitive reasons too. We gave some examples.
Apple has begun doing more censorship than before based on the criteria of registration requirements, allegedly:
Apple starts rejecting iPhone apps that require registration to work

[...]

As TheNextWeb points out, that sentence is a confusing mess of contradictions. You can't require registration for your app to function, unless the registration is required for your app to function? I can't even begin to untangle that Mobius strip of a statement.

The funny thing is that Read It Later doesn't even need personal information beyond a username and password. What about apps like Facebook, Twitter, and the like? You can't use those without an account, but I hardly see Apple rejecting them. Read It Later appears to be the first app rejected using this rationale (if you can call it a rationale), and the developers don't have anything to go on in figuring out what it would take to get it back into the store.
More here:
Version 2.2 Rejected – New Rejection Reason From Apple May Have Major Implications

[...]

An update to Read It Later (version 2.2) was rejected by Apple yesterday. Though the update includes a number of enhancements (full changelog here), in the eyes of the reviewers, it should have been a fairly minor update. The only 'new' functionality was replacing RIL's existing sharing features with my new open source sharing library ShareKit.
Well, that's Apple. They didn't have to do this. "ReadItLater was approved today," wrote ThistleWeb shortly after Apple had received a lot of bad publicity, "a mistake? Or a PR reaction to it hitting the media?"
One story which we didn't cover earlier this month involved a poisonous character called Michael Gartenberg. We wrote about him many times before (e.g. [1, 2, 3, 4, 5, 6, 7, 8, 9, 10, 11, 12, 13, 14]) because he pretends to be an independent analyst and he writes articles about Microsoft and its rivals, never revealing his relationship with Microsoft. When this Microsoft booster and former AstroTurfer (on the payroll, as he worked for Microsoft as a TE) previously smeared Android we showed that he was passing Microsoft's talking points which were simply not factual. A few weeks ago he tried to paint Android as "Nazi" by looking for some trouble and mischaracterising an issue with a theme's keywords (bait). So having spread a lot of FUD in previous months about Android, this was probably the pinnacle, using the "Nazi" card to associate Google with distaste, just like some people try to associate Wikileaks' head with bogus sex offences. Anyway, Google's Tim Bray wrote a good rebuttal to this, titled "Nazis in a Teapot" (maybe like "storm in a teacup"). Google eventually increased censorship in some sense, having been bitten by this Microsoft snake (perhaps Bray does not know who Gartenberg really is). █
"Freedom" still a taboo in Redmond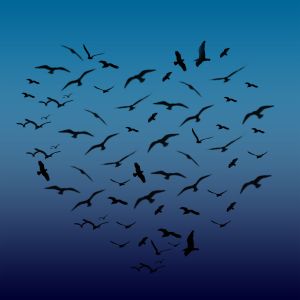 Summary: The Free/Open Source software community responds to more of the same deception from Microsoft
EARLIER TODAY we wrote about the IDG whitewash that helped Microsoft portray itself as "loving" Open Source. That piece of deception didn't just make Slashdot but the Telegraph too. The original article (IDG's NetworkWorld) has been thoroughly debunked in the comments section and the quote above comes from the FFII's president. The FFII does not buy this spin from Paoli (more of a rebuttal in Twitter), whom the FFII is very familiar with because of the OOXML fiasco.
To clarify, Microsoft's Paoli keeps citing something which is not even 'open source'; a lot of the time they just brag about Windows-only Fog Computing which Microsoft totally controls. They 'openwash' it with help from their MVP Miguel de Icaza.
Here is a very recent post which says that "Microsoft Open Source Strategy is Upside Down." The gist goes like this:
So, the message that Microsoft sends about OSS:

* It is OK to use OSS under Microsoft platform.
* OSS Middleware over Windows is OK, but MS Middleware is better.
* OSS is good while it does not compete with Microsoft
* You need to use OSS on its weakest link, the business applications.
* Developers need to create OSS software over MS technology and limit their software to only run on one platform – Windows.
* Customer can use OSS software over MS technology and get a single vendor lock-in.
The Free/Open Source software community must not let Microsoft abduct, subvert, and deceive about "Open Source". Simon Phipps (now at the OSI) is already working on clarifications as he tries to bring Free software and Open Source closer together, the Free software way (no 'open' core either, despite or because Microsoft too loves this loophole and Apple uses that attitude in CUPS to discriminate against Linux). █
"We need to teach people to refuse to install non-free plug-ins; we need to teach people to care more about their long-term interest of freedom than their immediate desire to view a particular site."
–Richard Stallman
Addendum: Steven J. Vaughan-Nichols has another reasonable response to Paoli's spin.

Contents
CloudNAS is mounted directly into the Linux filesystem. It's possible to use the CloudNAS system to encrypt (using AES 256-bit) but it's not convenient.

Server

Screven said that there is one team that does development for Oracle Enterprise Linux and Oracle VM, not two different teams, and they are maniacally focused on performance. Thanks to paravirtualization for drivers for both Linux and Windows on Oracle VM, Screven says that the overhead imposed by the Oracle VM implementation of the Xen hypervisor can be as low as 5 per cent of CPU capacity, while other hypervisors are burning as much as 20 per cent of CPU.

Purdue says its power saving mode can reduce power usage by 10 to 35 percent, with the largest benefits available in AMD systems. The software employs the Linux kernel's Frequency Scaling driver, and was written for RedHat Enterprise Linux 5.0.

On the other hand, many of the largest data centers — such as those run by the big Web companies — mostly run on Linux or similar operating systems; and run their own proprietary software. Such companies tend to be extremely cost conscious, and note that power often costs much more than the hardware itself. So if Smooth-Stone can prove it really can save a lot of energy while still providing the performance these firms need, that may provide a good market opening. From there, it will have to turn to the more mainstream providers of server-based software.

Google

A Chrome rival noted the paper trail aspect of the new registration fee, too. "Someone pointed out the $5 registration fee for Chrome Extension Gallery creates a paper trail, which is a good point," said Mike Beltzner, director of Firefox, in a Twitter message Thursday.

Kernel Space

Applications

Proprietary

With the new software release for Linux, Cuelux is now a multi-platform lighting software package; Cuelux was already available on Mac OSX and MS Windows (with both 32 bit and 64 bit drivers available).

Instructionals/Technical

Desktop Environments

K Desktop Environment/KDE SC)

Well, if you look at what GNOME 3 is attempting — we did that with the KDE Platform 4. Clean up the technology and introduce new interface and infrastructural technologies. They however took a very different approach. We redesigned our infrastructure but tried to build a familiar desktop on top. The current, default Plasma desktop, while fundamentally much more flexible, still follows the traditional panel setup. GNOME introduces GNOME Shell, a much more revolutionary desktop interface, but with far less flexibility. Of course these differences make sense — the GNOME developers had an entirely different vision with their Shell than the Plasma Developers. GNOME wanted to offer the best user experience possible, according to their design. Plasma is a technology to build user experiences… The Plasma Netbook and Plasma Mobile interfaces are examples of those and you could build a GNOME Shell like interface in a reasonably short time. Someone might do that at some point…

New Releases

An updated Parted Magic has released. Parted Magic 5.3 comes with several updated packages, but also brings some changes. Parted Magic is no longer released as a USB Zip file version and a GRUB4DOS ISO is no longer being made available.

The 5.3 maintenance update is based on the 2.6.34.5 Linux kernel and features various adjustments that improve overall memory usage and several updated packages, including the latest 7.0 release of the open source TrueCrypt disk encryption tool. Other package updates include version 2010.8.8 of the NTFS-3G read/write driver, FreeType 2.4.2 and version 1.17.1 of the BusyBox tool collection. The UNetbootin utility for creating LiveUSB systems has been updated to the latest 471 release.

Lunar Linux 1.6.5, codenamed "Mare Ingenii," has been released, the latest version of the source-based Linux distro. The new release brings a new Linux kernel and support for the EXT4 filesystem as well as hybrid ISO.

Trinity Audio Group Inc.'s audio operating system and professional music recording software, designed for the Pro Audio crowd, releases it's most mature version to date. Linux's open source component makes it possible to offer free updates for life. Newest version 4.0 available as free upgrade for all existing customers.

The following Linux-based operating systems have been announced last week: Trinity Rescue Kit 3.4, Ubuntu 10.04.1 LTS, Parted Magic 5.3, Lunar Linux 1.6.5 and Frugalware 1.3. In other news: Canonical announced that Ubuntu 10.10 will support gestures with multi-touch; the Debian Project celebrated its 17th birthday; the KDE Project announced the KDE Plasma Mobile Tablet edition; Mark Shuttleworth announced Ubuntu 11.04 a.k.a. Natty Narwhal; the GNOME Project released the first beta version of the upcoming GNOME 2.32.0 desktop environment; Canonical uploaded the Ubuntu 11.04 release schedule; Google launched Linux video and voice chat plugin for GMail; RHEL 3 gets three-year optional support program. The weekly ends with the video clip of the week, the latest updated Linux distributions, and the development releases.

Tor 0.2.2.15-alpha fixes a big bug in hidden service availability, fixes a variety of other bugs that were preventing performance experiments from moving forward, fixes several bothersome memory leaks, and generally closes a lot of smaller bugs that have been filling up trac lately.

Red Hat Family

Shares of Red Hat Inc. (NYSE: RHT) are higher on the session by 2.21%, currently trading at $33.26. The stock has been moving largely higher over the past six months and is nearing its 52-week high of $33.99.

The Hatters continue to report strong profits and revenues, thus continuing to stoke the takeover talk.

Given the recent surge in high-tech mergers and acquisitions, such as the $1.5 billion battle between Dell and HP over 3Par, and big firms looking to diversify, why wouldn't Red Hat be a promising target?

Fedora

As always, Fedora continues to develop and integrate the latest free and open source software. The following sections provide a brief overview of major changes from the last release of Fedora. For more details about other features that are making their way into Rawhide and set for inclusion in Fedora 14, refer to their individual wiki pages that detail feature goals and progress. Features for this release are tracked on the feature list page.

Debian Family

Canonical/Ubuntu

Today we are very proud to announce the Ubuntu Developer Summit event for Ubuntu 11.04, where the entire Canonical development team and members of the Ubuntu community gather together to share knowledge, discuss and design the next version of the Ubuntu operating system!

"The Ubuntu Developer Summit is the seminal Ubuntu event in which we define the focus and plans for our up-coming version of Ubuntu. The event pulls together Canonical engineers, community members, partners, ISVs, upstreams and more into an environment focused on discussion and planning."

Jorge O. Castro, External Project Developer Relations for Canonical, will be speaking about Low-Hanging Fruit of the juicy software variety. Jorge works with getting really hard bits to integrate with Ubuntu, recently and namely Google Voice with video support. He will show us how we can all help by packaging and bug fixing. Yummy.

Next will be the outstanding Amber Graner of Ubuntu User magazine. She will discuss how it is possible to contribute to Free software, even if you are not a developer. Amber knows because she has done it all without compiling a single code or hacking a single kernel. You go girl.

The Unison Operating System offers an ultra tiny embedded POSIX environment for ARM Cortex-M3 microcontroller (MCU) based development that is also Linux compatible.

IGEL Technology today announced that it has integrated the IBM 5250 client into its Linux thin client firmware to provide IBM users direct access to IBM Power Systems™ such as the AS/400, iSeries and System i™.

IGEL added 5250 support to its Linux distribution, called IGEL Linux, in April with IGEL Linux release 4.03.1. IGEL Linux is available on all five major thin client offerings, including its UD2, UD3, UD5, UD7, and UD9 series. The company gets its terminal emulation technology from Ericom.

RoweBots is providing its Linux compatible RTOS named Unison for Actel's SmartFusion FPGA mixed signal FPGA devices.

The Parrot iPhone Drone aka AR.Drone is a very clever quadricopter that is controlled by your Apple smartphone (iPod Touch & iPad), the AR.Drone has a very powerful Linux platform computer that can detect targets, which gives you a great gaming experience.

Phones

Nokia/MeeGo

Android

Until now, Milestone owners could do nothing but to envy Droid users rocking the Froyo upgrade; however, according to Motorola's recently published timeline, the former device is now slated for the same dessert party in Europe and Korea in Q4 — specifically, "beginning at the end of this year," which could well mean the majority of users won't get the update until 2011 (!). Meanwhile, said upgrade is still "under evaluation" for Canada, Latin America, Mexico and Asia-Pacific sans Korea.

In the fifth spot, sales of smartphones based on Microsoft's Windows Mobile stayed at 3.1 million units, with market share dropping from 9.3% to 5%.

Sub-notebooks

I won't be using it much, because "social networking" is not a significant part of my personal activity. But I will keep it in mind for systems I prepare for others. If you do use Facebook, Twitter, and such, and you want to use Linux, Joliclouc might be just what you are looking for.

No idea on pricing or a roll out date, but the progress reports seem to indicate that "sooner" is a better bet than "later".

Tablets

Remember the $35 tablet that the Indian government promised to deliver? While it is a good year away from its targeted delivery date (which can change at a moment's notice, mind you), Bangalore-based Allgo Embedded Systems has come up with a prototype of their own tablet which is touted to cost approximately $50. Yes, the STAMP tablet will be Android- or Linux-powered (to keep the costs down, and with the rising popularity of the open source operating system, why not?) while featuring a 7″ touchscreen display.

WHY HAVE ONE when you can have five seems to be Archos' approach with the announcement today that it will showcase Android-based "Internet tablets" with screen sizes from 2.8-inches to 10-inches.
GNU/Linux is probably the biggest thing ever happened with Open Source. Richard Stallman, founder of Open Source movement, spearheaded a project to build a "complete Unix-compatible software system" based entirely of free software(free as in freedom).

Project was called GNU(GNU is Not Unix). During the same time Linus Torvalds built a Kernel(which is otherwise known as the heart of an opearting system) and made it Open Source. He named it Linux. The Linux kernel and GNU tools(libraries, compilers, text editors etc) combined to become GNU/Linux operating system(popularly known as 'Linux').

AdroitLogic Private Ltd. announced today that it is open sourcing the code of its Enterprise Service Bus the UltraESB, under the GNU Affero General Public License. The UltraESB first announced in January, becomes the first Open Source ESB to claim support for Zero-copy proxying of requests with Java Non-blocking IO and Memory Mapped files to support extreme levels of performance.

Oracle

When Oracle sued Google over its use, or as Oracle would have it, Google's misuse of Java intellectual property in Android, the first questions were why and what did Oracle hope to gain?

My only pet theory is straightforward and simple: Oracle wants to skim big-bucks from Android. But, even if a miracle happens and Oracle wins every one of their claims, we're still talking years before Oracle sees a single red-cent.

[...]

3) MeeGo: MeeGo, the Intel-Nokia open-source Linux for devices, doesn't have the cash to give Larry Ellison a big present, but this group owes him one too. I think that MeeGo, which uses the traditional Linux desktop development tools instead of Android's Java-based interface, now, has a real chance to get some of the smartphone market. Before Oracle's lawsuit, the best I'd hoped for MeeGo, given Android's popularity in smartphones, was to carve out its own niche. I thought it might do well, for example, with car entertainment and navigation systems. Now, I think it has a real shot in phones as well.

4) Patent Litigators: Some people have said that Oracle is acting like a patent troll. I disagree. Patent trolls sit on patents and wait for someone to mistakenly spend money building something from a forgotten idea and then jump on them to rip them off for millions. Oracle makes billions by actually creating software; it's just that the company would like to make a few hundreds of millions by jabbing Google in their soft IP (intellectual property) belly as well.

FSF/FSFE/GNU/SFLC

Software freedom activist and founder of the GNU Project Richard Matthew Stallman will deliver a lecture on 'Free software and your Freedom' at the St. Joseph's College of Engineering and Technology (SJCET), Pala on 9 September 2010.

Project Releases

After 9 months of development, Inkscape 0.48 is out. This version of the SVG-based vector graphics editor brings a new Spray tool, multipath editing, superscripts and subscripts in text, as well as numeric control of text kerning, tracking, rotation and more, several new extensions for web developers and first take at adaptive user interface.

OpenSSH 5.6 has just been released. It will be available from the mirrors listed at http://www.openssh.com/ shortly.

The open source community has worked hard to develop apps with professional-level features. One of the shining examples is Inkscape, a free drawing application that uses X11, a way to run Linux apps on the Mac without a lot of trouble. When you start Inkscape, X11 loads automatically. The menus do not match the Mac's normal user interface but when you save files, they are saved to the Finder.
Pandora: Internet on TV with Mouse, Keyboard and 3G
WAR IS PEACE, FREEDOM IS SLAVERY, and IGNORANCE IS STRENGTH.
Summary: The latest spin from "OOXML Paoli" is an attempt to portray Microsoft as a friend of the very same phenomenon it has been attacking
MICROSOFT'S Jean Paoli is one son of a gun. The FFII calls him "OOXML Paoli" (the full message says "OOXML Paoli loves open source and interoperability [...] Interoperability via patent tax?") because this man is largely responsible for the sham which is OOXML, Microsoft's proprietary binary formats 'dressed up' so as to look open with the help of bribery and other forms of corruption all around the world. After the shameful display of brute power, Paoli does not shy away from the cameras, so to speak. A few weeks ago we showed how Paoli was still scamming and subverting the term "open" [1, 2, 3, 4], making the notion easier for Microsoft to digest and more confusing for many people to understand in the process (by redefining "openness" to mean just about anything, even when it's proprietary and Windows-only). IDG is running some sort of Microsoft whitewash piece which quotes Paoli as saying (for Microsoft) "we love open source". This nonsense has been pushed into the front page of Slashdot, so it's worth rebutting rather than ignoring. Here is the punchline:
"We love open source," says Jean Paoli of Microsoft in a recent interview with Network World.
Bradley Kuhn from the FSF and SFLC wrote in identi.ca: 'Microsoft says "We love Open Source",but not "software freedom". MSFT still thinks sw freedom's an unAmerican,cancerous virus.' Nothing ever changed; Microsoft merely divided a once-more-adhesive community and corrupted the meaning of "Open Source", as we showed many times before. Here is a very recent debunking. The video below hopefully helps explain why Microsoft pretends to be a friend of "open source". █
"There's free software [gratis, dumpware] and then there's open source… there is this thing called the GPL, which we disagree with."
–Bill Gates, April 2008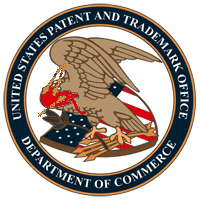 Summary: The USPTO is shooting itself in the face and the new head of the USPTO does not seem to care, instead claiming that patents at the USPTO are "put[ting] Americans to work" (maybe American lawyers)
WE really did have some high hopes when we heard about David Kappos' appointment. As an IBM veteran we did not expect him to abolish software patents, but we initially hoped he would help improve patent quality or at least tackle the patent trolls. He appears to have done neither so far.
The USPTO has failed many small businesses, especially when it comes to software companies. As Simon Phipps put it a short while ago (a works for a software startup now):
Software patents are broken and the only possible justification for having them is self-defence (which is itself a risky accumulation of armaments that could fall into hostile hands in the future). It seems plenty of important members of both the Linux Foundation and the Open Invention Network make public assertions claiming they believe that assertion, so there should surely be no objection to equipping both of these trade associations with firm, meaningful sanctions.

The question is, what form should those sanctions take? It's very hard for a trade association to take a position in cases like the Oracle-Google lawsuit. But both organisations have membership rules, and membership in both is a valuable asset. Perhaps OIN and the Linux Foundation need to make membership conditional on members taking no first action against each other with software patents?
According to the pro-patents Patently-O patent filings increase rather than decrease at the USPTO. This is not indicative of success, not from an economical and scientific point of view. To a lawyer this is fine news and also to the USPTO, which makes money out of granting and gardening patents. The people at the USPTO are lowering their standards and broadening their scope in order to make more money, so the patent trolling 'industry' is thriving and David Kappos thinks that patents create jobs (for lawyers maybe, as well as USPTO staff). He is clearly confused about patents based on this new Kappos interview, which turns into a debate about software patents only in the comments. Let's take just one paragraph from Kappos and break it down.
Kappos says: "Well, that's exactly right. The reason is because patents create jobs."
That's a thoughtless statement because it does not take into account businesses which are ruined or made poorer due to patents.
"Businesses needn't have monopolies and needn't exclude rivals from the market in order for the market as a whole to offer jobs."Kappos continues: "Patents enable innovators to put products and services in the marketplace and to hire people."
They could do that without patents. That's just the fairy tale we keep hearing from lawyers. Kappos is one of them. Businesses needn't have monopolies and needn't exclude rivals from the market in order for the market as a whole to offer jobs.
Kappos then says: "They create opportunity and they put Americans to work."
"Americans," eh? Does that confirm that, as Glyn Moody put it last year, patents are "a neo-colonialist plot to ensure the continuing dominance of Western nations" or is that something else?
Kappos finished this paragraph with: "And so every patent application that's sitting here in our agency is potentially American jobs that aren't being created."
"Not in FOSS, they don't. This is old-think," said Pamela Jones in Groklaw. Kappos must get his facts straight. He seems to have been immersed in the same old propaganda we always see in lawyers' blogs. The USPTO is supposed to represent and to serve the interests of science and technology, not the meta-industry created artificially by the patent system this accompanies. Based on this new blog post, even some lawyers would publicly admit that patents have gone the wrong way in the United States. Software patents need to go.
Based on my 40 years of experience in the computer system development, much of it before software patents were introduced, I believe that the alleged connection between such patents and the stimulation of innovation is tenuous at best and probably negative.
How about gene patents? There is another article about these too:
Back in March, we headlined our discussion of the district court judgment in the Myriad case "Pigs Fly." Guess what?—they're still aloft. On August 4, in a highly technical patent case that, appropriately enough, involved "porcine virus DNA," one Federal Circuit judge—dissenting Judge Timothy B. Dyk—suggested that he might agree with the basic principle of the Myriad holding: that isolated DNA sequences are not necessarily patentable.
When even nature (human life) becomes a patent, then it's rather clear that the USPTO needs to be rebuilt from scratch or abolished. It's doing almost nothing to promote progress in society anymore. As gnufreex shrewdly put it the other day, "Patents are an alien conspiracy to stop technological progress on Earth"
Most great ideas come from small companies. A lot of people would agree with this. Hurting those companies is the worst one can do and software patents do exactly that. Hulu, which is relatively small, was left to do the squashing of software patents in the courts, not the USPTO, which leaves the expensive process to the outside lawyers:
A federal court in California has invalidated a patent by plaintiff Ultramercial, LLC as not covering patentable subject matter. Specifically, the court applies a test the Supreme Court recently drew up in its landmark decision, Bilski v. Kappos, over business method patents. The test is whether a patent covers a "machine-or-transformation." In invalidating the patent, the California district court rules that the patent in question is not aimed at a computer-specific application, that the Internet is not a machine, and that the mere act of storing media on computer memory doesn't tie the invention to a machine.
There are always those looking for short-sighted excuses to file software patents and this new example shows a misconception. The author complains about Facebook, conveniently not thinking about the other side of software patents — that one which affects small companies in particular (being attacked by others' patents, especially those with a comprehensive portfolio, as Richard Stallman explained elegantly).
We are pretty good at providing patents for specific engineering methods or sophisticated inventions. We even do allow a software patent to stand from time to time. However, there are many ideas that are simply embraced, and extended by the gorillas.
Facebook has just bought a load of patents [1, 2]. Any company with a real product (i.e. not a patent troll) cannot easily sue Facebook without getting attacked in exchange/return. The problem with Facebook is that it can sue back. This whole thing works well for nobody except trolls and lawyers. To Facebook it is also a form of shield — a shield from real competition (with actual products), that is.
Speaking of patent trolls, Soverain looks like a software patent troll in the making. We'll keep an eye on it. More patent trolls and agitators are named in this new list:
3 Stocks that Could See a Windfall of Cash from Patents

[...]

Note: All three of these companies appear to be racking up impressive licensing deals that will, over the long-haul, generate compelling free cash flow growth
Investors — like lawyers — don't care about science. They view patents merely as some mechanism with which to enrich themselves. Acacia has just gotten more money to harvest patents and attack companies with them. Even Patent WatchTroll (Gene Quinn) calls Acacia a patent troll, ironically not realising what a troll he himself really is. Patent WatchTroll says that "[p]atent Trolls are just a cost of doing business for big tech; a nuisance that isn't worth engineering around." Pamela Jones responds to it in Groklaw by writing: "Translation: just pay up. So what if it's an unproductive drain on the economy and on innovation. The worst part is, he's not even kidding."
It's people like Patent WatchTroll who make the USPTO the utter mess it has become. It serves greedy solicitors and it harms scientific progress whilst relying on reality distortion fields to hide this. █
"People naively say to me, "If your program is innovative, then won't you get the patent?" This question assumes that one product goes with one patent." —Richard Stallman