08.24.10
Gemini version available ♊︎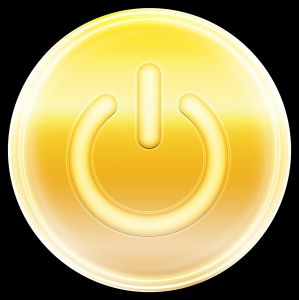 Summary: Microsoft punishes Datel for competing and Apple keeps patenting customer-hostile antifeatures for iOS
Microsoft and Apple both enjoy a monopoly in particular areas. The main difference between them is perhaps the fact that Microsoft broke the law to attain a monopoly position (compare to Google for contrast), not just to sustain it.
Recently, Microsoft needed to compete against Datel, which had more than one dispute with Microsoft. We wrote about their story in [1, 2, 3, 4, 5, 6]. Datel seems to have just given up, thus settling with Microsoft according to Microsoft's boosters in Seattle [1, 2]. Given the items' similarities, Microsoft had a strong case and Datel seemed like a provocateur. According to the another Microsoft booster from Seattle, the antitrust case carries on. It's just that Microsoft managed to tame a controllers competitor.
Apple is increasingly using patents in an aggressive fashion, just like Microsoft. Apple even sued over the use of Linux/Android. Here is Apple patenting spyware right about now. From the EFF:
It looks like Apple, Inc., is exploring a new business opportunity: spyware and what we're calling "traitorware." While users were celebrating the new jailbreaking and unlocking exemptions, Apple was quietly preparing to apply for a patent on technology that, among other things, would allow Apple to identify and punish users who take advantage of those exemptions or otherwise tinker with their devices. This patent application does nothing short of providing a roadmap for how Apple can — and presumably will — spy on its customers and control the way its customers use Apple products. As Sony-BMG learned, spying on your customers is bad for business. And the kind of spying enabled here is especially creepy — it's not just spyware, it's "traitorware," since it is designed to allow Apple to retaliate against you if you do something Apple doesn't like.
The FSF foresaw such malicious features. Also see news articles like:
i. Will Prior Art Doom Apple's Anti-Theft iPhone Patent?
ii. Apple Inc. (AAPL) Stock Rumors – Will Your Next iPhone Know Your Face?
iii. Apple May Use Behaviour Analysis To Detect Unauthorised Users
iv. "Apple Envisions Tech to Photograph, Record IPhone Thieves
v. Apple may be looking to lock out unauthorized iOS users
This can also be used against the customer under particular circumstances, e.g. after a phone is believed to have been "jailbroken":
i. Apple eyes kill switch for jailbroken iPhones
The application, which was filed in February and published Thursday, specifically describes the identification of "hacking, jailbreaking, unlocking, or removal of a SIM card" so that measures can be taken to counter the user. Possible responses include surreptitiously activating the iPhone's camera, geotagging the image and uploading it to a server and transmitting sensitive data to a server and then wiping it from the device.
ii. Patent it and patent all: Apple's closed-wall garden approach
Apple applied for a new patent to block jailbreaking of its iPhone and iPad series of products, in its bid to maintain a closed-wall garden.
A customer enters the new Apple store, which is the world's largest, on its opening day at Covent Garden in London August 7, 2010.

A customer enters the new Apple store, which is the world's largest, on its opening day at Covent Garden in London August 7, 2010.

Although jailbreaking of Apple devices was legalized, Apple intends to patent its mechanism which allows it to detect a jailbroken iphone, iPad or iPod and restore it to factory settings.
Who would choose to become a customer of such a company? A reader of ours who bought a Mac several years ago put GNU/Linux on it some years ago, especially because he realised that Apple had gone rogue. A couple of days ago he explained: "I wonder about the time line here:
Can I use Apple's Runtime APIs?
"On up to and including 10.4, Apple was really doing well by FOSS.
"Version 10.5 was developed during the worst of Jobs' illness, before major treatment. Version 10.6 was developed during his convalescence.
How Steve Jobs Got Sick, Got Better, And Decided To Save Some Lives
"That leads to questions of what kind of staffing problems arose then during the obligatory absence that now need to be cleaned up to get back into the groove." █
Permalink

Send this to a friend