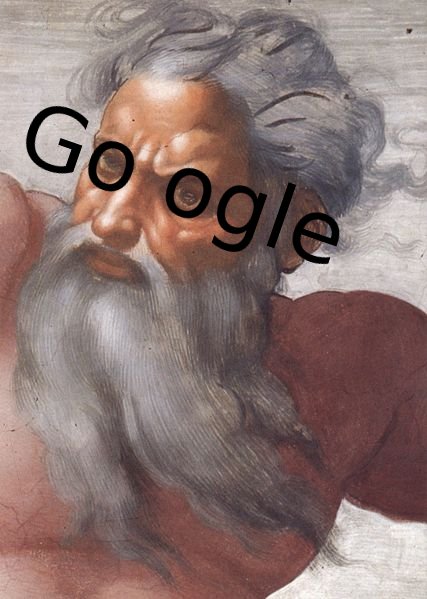 Summary: Google's greed for patents may harm its Java/Dalvik/Linux cause and questions ought to be asked about unwise hires that seemingly subverted Google's policy
GOOGLE was once a fine company created by software developers/scientists, but about 3 years ago we showed a video where Google hires are seen who are lawyers that loves software patents and insist on having them. This is sad. We have already posted a little memo to Google regarding software patents, but unless masses of people do something similar, Google (the 'God' of the Internet) will continue to ignore such pleas.
Oracle's patent attack on Google/Dalvik [
1
,
2
,
3
,
4
,
5
,
6
,
7
,
8
,
9
,
10
,
11
,
12
] ought to have taught Google that the world would be a better place if it was without software patents. Why can Google not do more to end software patents? At the moment, Google reinforces patents using its USPTO search facility with improved features which are added over time. There are even patents on providing access to patents and there is a patent on patent trolling, too. Are
tools like this one
infringing on Google's patents? Are patent trolls infringing on IBM's patent? "Google Patents Indexing, Retrieval of Blogs," says
this item of news
.
This week, Google Inc. was assigned a patent by the United States Patent and Trademark Office USPTO for the invention of a system and method for indexing and retrieval of blogs.

You can find details of this new patent 7765209 in IP.com's Intellectual Property Library, which includes detailed information for this patent, first applied for in 2005 and granted in 2010 for what appears to be the core patent for Google's system and method of indexing blogs, which are now included in the results of a Google search.
Has Google lost its head? There are other
new patents from Google
. Why are patent lawyers running this company now? And how can Google appeal for sympathy when it falls under patent attacks (the same goes for net neutrality)? To Google's credit, so far it has used patents only defensively, but these policies don't last forever. Microsoft and Apple are both patent predators and Sun's patents, for example, became offensive when put in the hands of another company. "Clearly, Oracle is a strong believer in software patents. And if they can use patents as a lever for revenue generation, they will,"
said RedMonk analyst Michael Cote
to IDG. With Microsoft as a major barrier and Oracle as a true obstacle, Google's smarter strategy ahead would be elimination of software patents. Here is
a new article of interest
:
If that weren't about to become a sticky political wicket for the company, it also faces growing antitrust, privacy and patent scrutiny, fanned by a growing phalanx of Beltway opponents, the latest being Larry Ellison and Oracle. "There's a set of people who are intrinsic oppositionists to everything Google does," Mr. Schmidt acknowledges resignedly. "The first opponent will be Microsoft."

Mr. Schmidt is familiar with the game—as chief technology officer of Sun Microsystems in the 1990s, he was a chief fomenter of the antitrust assault on Bill Gates & Co. Now that the tables are turned, he says, Google will persevere and prevail by doing what he says Microsoft failed to do—make sure its every move is "good for consumers" and "fair" to competitors.
We have a lot of the documents from this trial in
Comes vs Microsoft
. We also know that
Microsoft threatened Sun with software patents
. Bill Gates and Steve Ballmer did it personally like Joe Pesci and Al Pacino playing mafia.
⬆