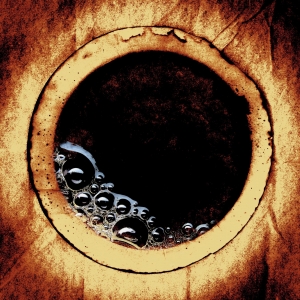 Summary: An accumulation of news about Oracle's software patents offence
SOFTWARE PATENTS are a good thing for those who are already dominant in one area of computing or those who make a living suing/defending companies.
Vivek Wadhwa, a co-author of software patents who recently protested against software patents [
1
,
2
],
claims
that startups -- not mega-corporations which love patents for obvious reasons -- should be considered a priority. Oracle and Microsoft too get a mention. From the opening paragraph:
The big companies' executives argued that abolishing patents would hurt their ability to innovate and thus hamper the nation's economic growth. (They believe that companies like theirs create the majority of jobs and innovations, and they claim that without patents they cannot defend their innovations.) I am not convinced that software patents give Google any advantage over Microsoft and Yahoo, or make IBM's databases any better than Oracle's. But I do know one thing for sure: it isn't the big companies that create the jobs or the revolutionary technology innovations: it is startups. So if we need to pick sides, I vote for the startups.
This leads us to the main story (still) in the technology press, namely the Oracle lawsuit [
1
,
2
,
3
,
4
,
5
,
6
,
7
,
8
]. Here is
another cartoon
about it; there's nothing funny about the lawsuit. "In this case,"
Asay told me
, "it's not what I'd like (I hate biz via lawyers), but I do think it's Oracle's purpose"
I have attempted to defend Asay's position on this, but others disagree with me. Our participant
FurnaceBoy
was exceptionally dissatisfied with
Matt Asay's take on it
, calling him rude names in the process. "This smells," he wrote, "as expected from Asay. This article is FUD..."
"Well, cult of Mono has already overtaken Ubuntu Forums which is biggest meeting place, so prospects are bleak."
--gnufreexAnother reader wrestled with the question about Google's relationship with Canonical (a relationship Asay did not know about until quite recently when I told him about it). "[A]pparently google isn't as important to them (or to Asay) now," said one of our readers. "He's a lawyer," I explained to him, to which the response was: "that explains so much... complete cluelessness on technical terms... the crApple cultism stemming from it... lack of morals and ethics... resulting hatred of free software"

"He even recommends .NET like de Icaza," wrote gnufreex. "Well, Canonical is pushing .net/mono," responded to him that previous person and gnufreex wrote that "Oracle should sue Novell over Mono. It is same as Dalvik. It is incompatible with Java and competes with it. Well, cult of Mono has already overtaken Ubuntu Forums which is biggest meeting place, so prospects are bleak. That's why I hope Oracle destroys Mono." The full IRC logs contain the rest of this discussion.

FurnaceBoy then asked, 'is anybody going to let Asay state unchallenged that Oracle-v-Google "might actually give Microsoft a chance in mobile, not to mention make .Net an even better alternative for Java developers, as Novell developer Miguel de Icaza postulates."'

"[T]his is disgusting," said FurnaceBoy in response to sentences like "No one would casually borrow SAP's proprietary software and expect to get away with it. In similar manner, no one should cavalierly take open-source code without inquiring into its provenance, ownership, etc."

Asay's opinions are his own, but as Canonical's COO these can be seen as somewhat troubling. Shuttleworth, who understands engineering a little better due to his background, is a lot harsher on Oracle:


"This will complicate the relationships Oracle has with a very important audience, which is the broader open source community," Shuttleworth said. "It will significantly undermine their efforts to establish many of their major products like Java, Solaris and Oracle Unbreakable Linux, and in due course, I'll imagine that they'll quietly wish they hadn't taken this approach."

"I certainly respect their right to take whatever approach they want to take with what they consider to be their property, but I cannot see any way in which this ultimately ends in a constructive outcome for them," he added.
Compare that to Asay's original post:
In this particular case, Google almost certainly took care to protect itself against IP infringement, which makes the lawsuit no easy slam-dunk for Oracle. But even an open-source luminary like Bruce Perens is quick to point out that Google's replacement of Java ME's Swing widget toolkit and AWT graphical user interface class in favor of its own GUI may have violated its license. This wasn't a big deal when Sun was the owner because, as Gosling noted, lawsuits weren't in Sun's genetic DNA.

But Oracle, not Sun, now owns Java, and it has a very different genetic makeup. Hence, this lawsuit, while not a sign of Armageddon for open source, serves as a clear warning to Google and everyone else to take the same level of care when using open source as when using proprietary software.
We first learned about this post via "agentsmith", who
wrote
: "What does Matt Asay want to tell us with this post http://bit.ly/drE3JD ? I'm puzzled... what's his point? At least Glyn Moody, in a recent article, suggests to FORK everything. Mr.Asay leaves in the air."
Pogson calls Oracle "Software-Patent Troll":
Here is one person who thinks that the threat is exaggerated although Red Hat's Jan Wildeboer disagrees with him:
So what will be the outcome of the case? Baseless or not, Google hasn't really (yet) clarified its stance and has only released a rather meek statement, expressing its disappointment at Oracle for attacking the open source Java community.

There's also talk of this lawsuit killing Android. That's just plain rubbish. If anything, Oracle wants Android to flourish. It would just heart it more if Android uses Java under Sun's commercial license. And that's what this lawsuit is about. License fees.

Leave the technical details for the engineers of the companies to fight over, in court. That is if this case ever escalates to that level.
One of the negative side effects of this whole action is that other Oracle projects lose some credence or legitimacy. OpenSolaris is already being made independent:
Illumos has garnered the support of some of the top minds in the industry; already the list of names of Solaris contributors and potential contributors that have already publicly committed to supporting this project is extensive. Many of the names are famous, people like Bryan Cantrill. Oracle's actions and inaction have actually made this possible.
Brian
writes about the Java situation
and suggests making OpenOffice.org more independent too:
OpenOffice.org's problem involves some history: when Sun ran the project, non-Sun developers often complained that Sun's insistence copyright assignment discouraged external contributions, and that Sun's (and now Oracle's) tight control of the project inhibits developer initiative. So third-party developers already have a problem with Oracle, as more than one developer involved in OpenOffice.org has privately indicated to me in just the past few weeks.

Now, along comes Oracle with lawsuits and lock-downs that could adversely effect existing open source projects. Even if you can make an argument that right now, the OpenOffice.org community and project is doing just fine, just exactly how long would you expect this to be the case?

If I were an OpenOffice.org contributor, especially one not employed by Oracle, I would start to be very worried about the future of the project, at least until I heard Oracle publicly state what their plans were.
Novell's Meeks has been trying to take control of OpenOffice.org and
now he writes about copyrights in Java
only to be heckled by Wildeboer who quotes Meeks as saying: "try not to fall in love [with a technology], if a single company owns, and controls it."
Wildeboer evokes thoughts about the situation with
Mono
.
Gosling
carries on commenting about the situation
("Quite the firestorm") while
prior art is being sought/collected
to weaken Oracle's case and help Java/Android.
Surprisingly enough, Steven J. Vaughan-Nichols (SJVN) has been doing a lot of scare-mongering about Java/Oracle/other, especially in Twitter. Dana Blankenhorn
makes it more personal
:
After pretending to kindness for many months, Larry Ellison has stepped up to be that villain. (I'm certain this costume would fit him nicely, just $799.95 from Buycostumes.com.)
Wayne Rash also
makes it somewhat personal
:
While Oracle's love of domination hasn't made the news so much lately, there is certainly a long history of the company's activities in this area. James Gosling, the creator of the Java programming language, pointed out in his blog that Ellison is frequently referred to as, "Larry, the Prince of Darkness" or "LPOD". Gosling also notes in his blog that the Oracle's CEO's approach to industry competition is best described by a saying attributed to Genghis Kahn that is a favorite of Ellison's: "It's not enough that we win, all others must lose."

Ellison has had a long history of suing other companies, hostile takeovers, and harsh treatment of employees. Over the years he's had a long line of respected senior executives quit because they simply can't take his aggressive style and hostile culture.
Matthew Aslett from the 451 Group
cites many items including Matt Asay's
and Susan Linton summarises too:
No one is really surprised. Oracle has always been a proprietary company. But Oracle's actions of Friday the 13th come only days after offering up a keynote at LinuxCon. This hits after last year's promises of no major changes in Sun's open source community assets. Those hoping for a new soft and fuzzy Oracle are no doubt sorely disappointed. Experts have already stated Oracle could turn out to be more of threat to Linux and Open Source than either Microsoft or SCO ever was.
We'll continue to watch this and especially to report FUD.
⬆