11.06.10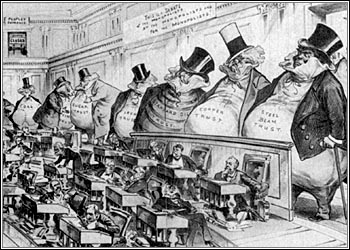 Summary: Trend Micro complains about Microsoft's (ab)use of the Windows Update facility to push its other products which are not offered alongside alternatives
Although we do not like Trend Micro*, its likely new case against Microsoft is essential for antitrust justice, for reasons we wrote about last night.
Here is Ars Technica's report & IDG's report (with discussion in Slashdot):
Microsoft this week began offering U.S. customers its free antivirus program via Windows' built-in update service, a move one major security firm said may be anticompetitive.
Microsoft booster Thom Holwerda spins it for Microsoft, as usual. He did the same thing to defend browser bundling or dismiss the ballot [1, 2, 3, 4, 5, 6, 7, 8, 9]. One has to be careful and tell apart stubborn Microsoft sympathisers from people who at the very least do not spin and do not suffer from lack of logic, conveniently ignoring Microsoft's past and pretending that bundling (in any field for that matter) is a non-issue. █
____
* For starters, it attacks Free software and McAfee, for example, is no better.

"John Stuart Mill believed the restraint of trade doctrine was justified to preserve liberty and competition" — Wikipedia