06.11.13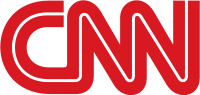 Summary: Corporate propaganda channel is being used by a Microsoft lobbyist to demonise Android — not companies that attack Android — by essentially twisting reality
CNN, a supposedly "liberal" or "leftist" channel, has been exceptionally instrumental in demonising the NSA leaker and the messengers (some examples covered elsewhere, I would rather than link to them), but recently we also saw this propaganda outlet letting Microsoft Florian, a lobbyist, spread lies there. Now that patent armaments from Google and Apple are being used to determine who inherits the void left by Microsoft's fall, the lobbyist keeps trying to distort the facts about Android, which never sought to pick up an axe (not a single Android player). It was attacked by Apple's embargo attempts (see just some of the latest); it's Apple which wanted a "thermonuclear" war. Apple and Samsung are battling in court now while the lobbyist is mass-mailing journalists, groomed by Microsoft which pays him for his services (lobbying). Here is the CNN nonsense which starts with this disclosure: "His clients include Microsoft, Oracle, financial services companies and law firms."
That being the case, why let the man write against Microsoft's and Oracle's rival? That is an error of judgment at CNN unless it was intentional and thus malicious. Pamela Jones already found factual errors and pointed some of them out in News Picks, summarising as follows:
I'm sorry, but this is incorrect information, or you could describe it as propaganda. No one can say getting injunctions for FRAND patents is universally outlawed, because that's not true. And Apple did *not* say that to the ITC. In fact the article goes on to ask Congress to outlaw them, as you can see with your own eyes, proving my point.

And the ITC itself submitted a brief [PDF] in the case, stating that an exclusion order is perfectly appropriate in cases involving standards-essential patents, or SEPs.

Mueller has been pushing the idea that there should be no injunctions on FRAND patents. Microsoft pays him, and Microsoft would like FRAND patents to be unable to be used for injunctions, and so would Apple, but that's because companies like Samsung and Motorola built the mobile world before Microsoft or Apple entered it, and so they want to defang the weapons the ones who created the standards can use to protect themselves from the patent jihad against Linux and Android (and because Microsoft and Apple don't want to pay the traditional price), while keeping their utility patents to use as weapons against Samsung and Motorola. It's that simple, to me. So take this opinion piece as propaganda, if you like. Here's an article with more details, if you are curious as to what Apple really told the ITC, and with a link to the Apple filing, by an attorney, Matt Rizzolo on the Essential Patent Blog. What they really said was they hoped FRAND patents couldn't be used for injunctions. It was their public interest
argument. Or as Rizzolo puts it, "Apple, on the other hand, argues that competitive conditions in the U.S. weigh in favor of no exclusion order issuing in this case."

See what I mean? It's misleading what Mueller wrote, and since he didn't provide a link, you have no way to check what he wrote as to its accuracy.

Further, since the bio on Mueller says "His clients include Microsoft, Oracle, financial services companies and law firms," I think he should tell the world what financial services companies and law firms he also does work for. If any of them are involved in the patent smartphone litigation wars, for example, either directly or indirectly via betting on the outcome, so to speak, or because they have an interest in the share price, he really should reveal his clients more fully.
Perhaps patent trolls and respective backers of theirs are the 'other' clients, perhaps Microsoft proxies also. One news site (Muktware) said that Apple was paying him.
The point of this whole matter is that corporate news sites like CNN are more interested in agenda than in facts. CNN coverage of PRISM has proven this marvellously well. One can find better information in today's blogs than in the corporate media. Watch the following video with Greenwald, the journalist behind the latest NSA coverage (he is to Snowden what Assange is to Manning, The Guardian being analogous to Wikileaks).
There was another such shameful report from CNN's Jessica Yellin, where she distorted the facts about Wikileaks and annoyed a great deal of people.
Here is the latest video CNN did of him:
CNN is delivering government talking points, defending the collective of corporations — everyone except actual citizens. █